Hayman Park
Grand Opening
02/09/2023
9AM - 1PM
PAST EVENT
Manukau
Community Engagement
Hayman park playground
22 Amersham Way
Manukau City Centre
Auckland 2104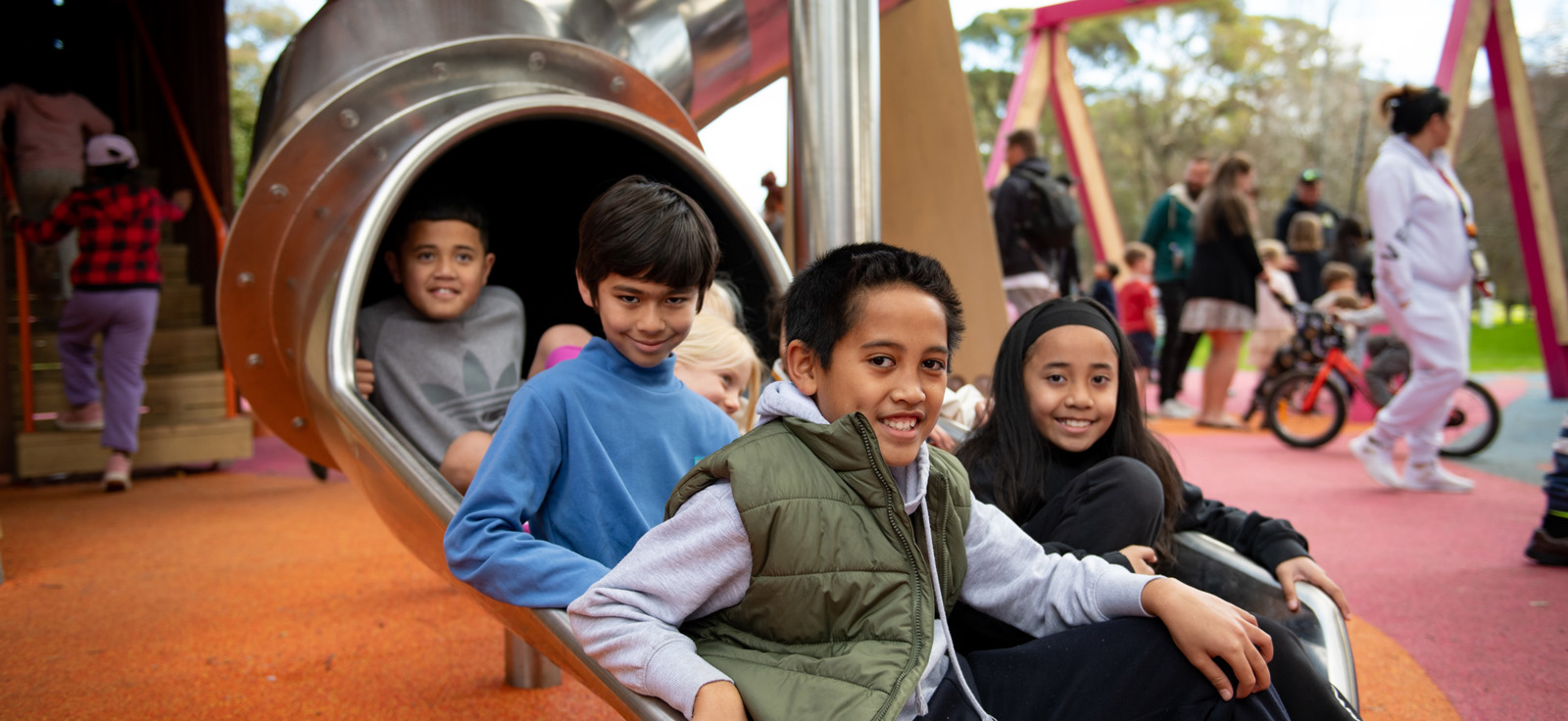 What's happening at the free
grand opening event?
Experience the thrill of the bump track. If you don't have a bike, fear not, we've got loan bikes ready for you to ride!
Grab your friends and showcase your basketball skills in the 3 on 3 competition. Awesome prizes await the victorious teams! 
Treat yourself to delicious ice creams, sausages and coffee, dance to the beats of our DJ, get your face painted and more.
Getting to the event is a breeze – hop on your bike, catch a bus, or take the train.
If driving, the AT Ronwood Ave carpark will be open all weekend for paid parking at $2 per hour.
Mark your calendars and get ready for an incredible day of fun, play and community time at the Hayman Park Playground Grand Opening!
Play the video to see how long it takes to get down the big slide at Hayman Park playground...
And don't forget to register your interest in this free family event here.