Innovating streets
for people
20 November 2020 - TBC
The Innovating Streets for People programme will help councils to create more people-friendly spaces in our towns and cities.
It aims to make it faster and easier to transition streets to safer and more usable spaces.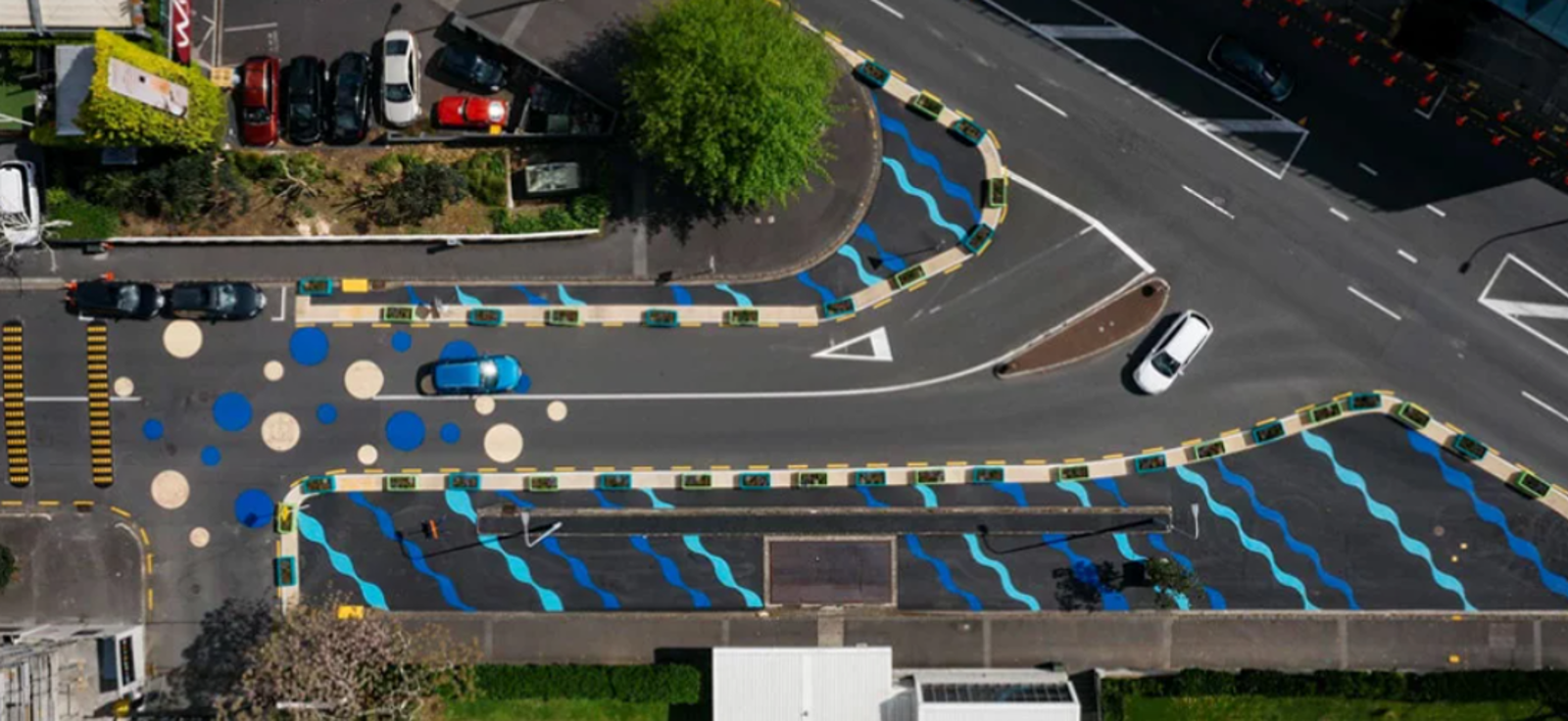 The idea behind Innovating Streets is 'co-design by trial'. This is a new approach wherein the local community has a greater say in redesigning their own neighbourhoods. Various ideas can be tested and tweaks can be made to find what works best.
Innovating Streets for People is an initiative being majority funded by Waka Kotahi (NZ Transport Agency).
Co-design by trial could look like:
A series of short, pop-up events and street closures to test potential solutions and as a platform for community involvement.
Trialling alternative traffic routes, slowing traffic and creating pedestrian walkways, to make the town centre more enjoyable to spend time in and safer for pedestrians.
Temporary street furniture and colourful ground graphics to create more appealing places.
Eke Panuku Development Auckland is managing four town centre projects: Takapuna, Henderson, Manukau and Pukekohe.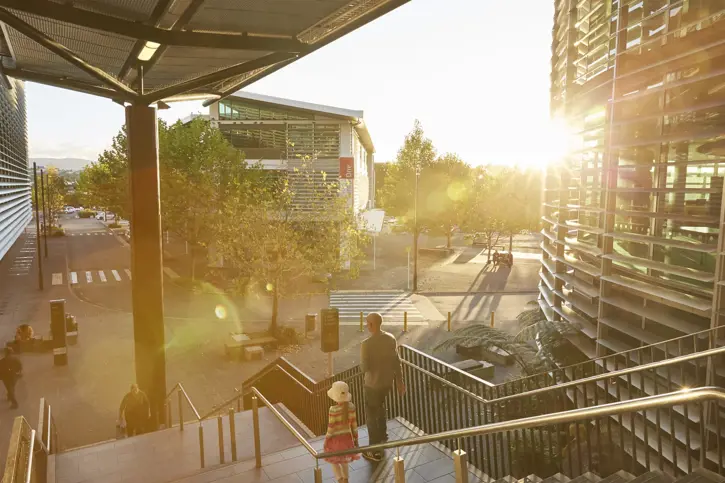 Henderson Streets
for People
The Henderson Streets for People project focuses on improving walking and cycling routes between the Henderson Train Station, through the town centre to the twin streams, along Railside Ave, Ratanui Street and Great North Road.
The project aims to work collaboratively with Henderson locals to bring colour and vibrancy to the streets, making it safer for all types of transport moving through the town centre, strengthening transports links, creating more welcoming and people-friendly spaces, and supporting local businesses. Co-design sessions with the community took place December 2020, and testing of design layouts on the street began February 2021.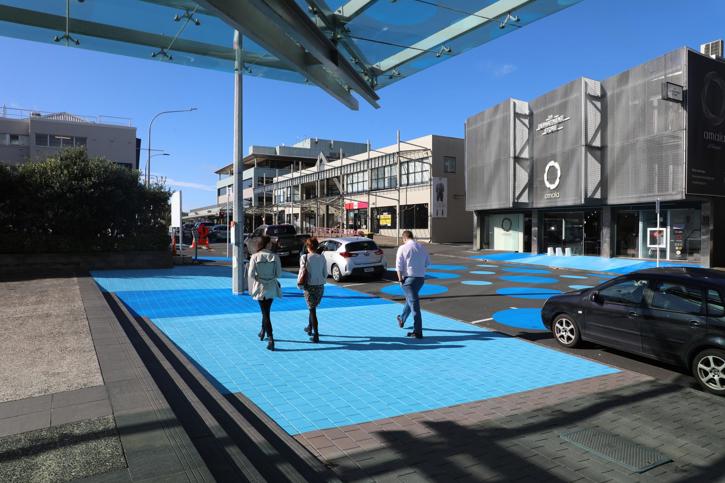 Takapuna: Huron and Northcroft
streetscape improvements
In Takapuna, the Innovating Streets for People project will work with local community to co-design a series of temporary pop-ups to support better walking routes through Takapuna, and from the new Toka Puia car park
It will build directly on previous and current Eke Panuku-led projects in Takapuna, and will allow adjoining businesses to explore activating their street fronts, widening footpaths and providing safer crossings. The learnings will be used to inform upgrades to fit in with the future Takapuna town centre.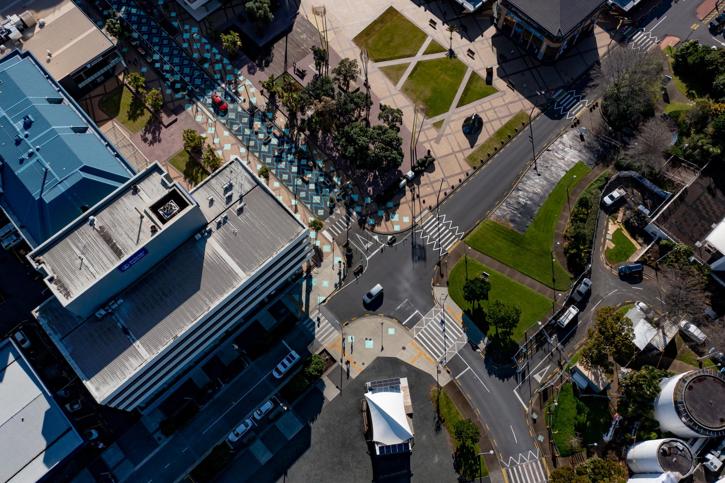 Manukau – Wiri
Safe and Healthy Streets
In Manukau and Wiri, the Innovating Streets for People proposal builds on the multi-agency collective approach developed through the Safe and Healthy Streets South Auckland programme.
Our temporary street improvements will create safer walking access into the Manukau centre by linking the Westfield shopping mall with the train station and universities. This will create connections between Wiri neighbourhoods and the Manukau town centre, as well as working with Healthy Families South Auckland and Auckland Transport to create safer school streets, so that more people feel safe and comfortable using this part of town.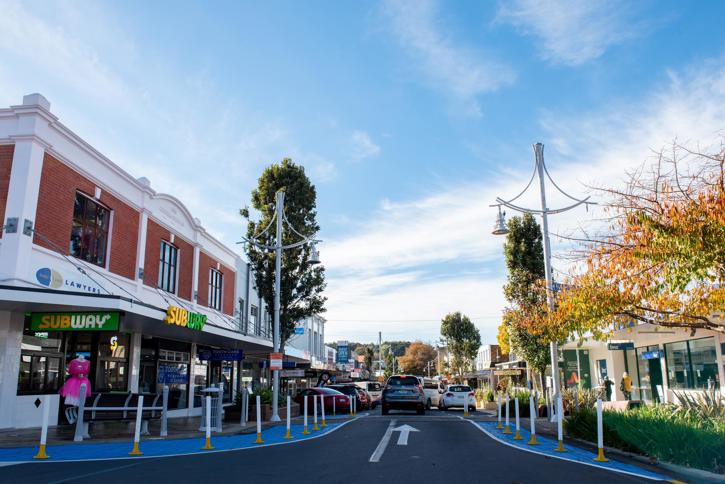 Pukekohe Eat Streets and laneway
enhancements
Our other project in the south includes Pukekohe Eat Streets and laneway enhancements. This will see people-centred street upgrades on King St, Roulston St and the surrounding laneways.
We will be trailing a series of temporary activities to enhance the vibrancy of Pukekohe's town centre. At the heart of this activity will be a relocation of the Pukekohe Markets to the town square and Roulston Street. The temporary changes will be initiated before mid-2021, and if the Pukekohe community is happy with the changes, we'll make them permanent.