'Ko te toi ko au me te whenua' -
Mahi Toi of the Waterfront
24 August 2021
Wynyard Quarter
Mana Whenua
The waterfront of Tāmaki Makaurau is constantly changing and developing.
As we look to future, it is important to reflect on the past to make sure the history is represented in a way that is representative of Te Ao Māori.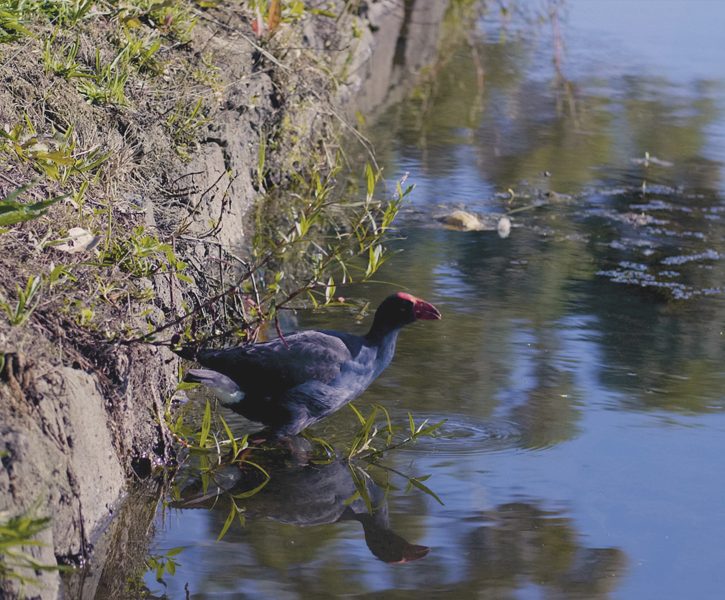 An important aspect of celebrating our cities cultural past is weaving mana whenua artwork, expression, and storytelling into the landscape.



To achieve this, Eke Panuku is working with mana whenua to seek opportunities to elevate and showcase māori toi on the waterfront so that tangata whenua can see themselves and their culture in the modern landscape of Tāmaki Makaurau.
The mahi toi that has been created across the waterfront is rich in both narrative and artistic disciplines. From traditional Māori weaving and carving, to sculpture and mural painting.
In this four-part video series, we speak to the mana whenua artists from Tāmaki Makaurau who have created some of the beautiful mahi toi showcased across the waterfront.
The artists will uncover their stories, their histories, and their narrative to increase Māori visibility in public spaces.
In this video we explore how the partnership between Eke Panuku and mana whenua works to identify opportunities for mana whenua artists, so they can showcase their mahi toi.
We talk to mana whenua representatives Paora Puru (Ngāti Te Ata Waiohua) and Jerome Tracy Walters (Te Rūnunga ō Ngāti Whātua) about empowering iwi-nominated artists.
In this video artist Janine Williams (Ngāti Whātua ki Kaipara, Ngāti Pāoa) talks about what it means for local Māori artists to be able to express themselves through their mahi toi (artwork).
Jeanine and her husband Charles are the artists behind the mural ' which features on the pump station within Amey Daldy Park.
In this video artist Tessa Harris (Ngāi Tai ki Tāmaki) talks about her training in raranga and whakairo, and how this influences her work. She emphasises the importance of toi māori being showcased to represent Māori history and storytelling.
Tessa is the artist behind the cultural marker called Te Nukuao (shelter) located in Silo Park extension, which is symbolic of three waka hourua sails, and is a reference to the history of Wynyard Quarter as a 'water space' pre-reclamation.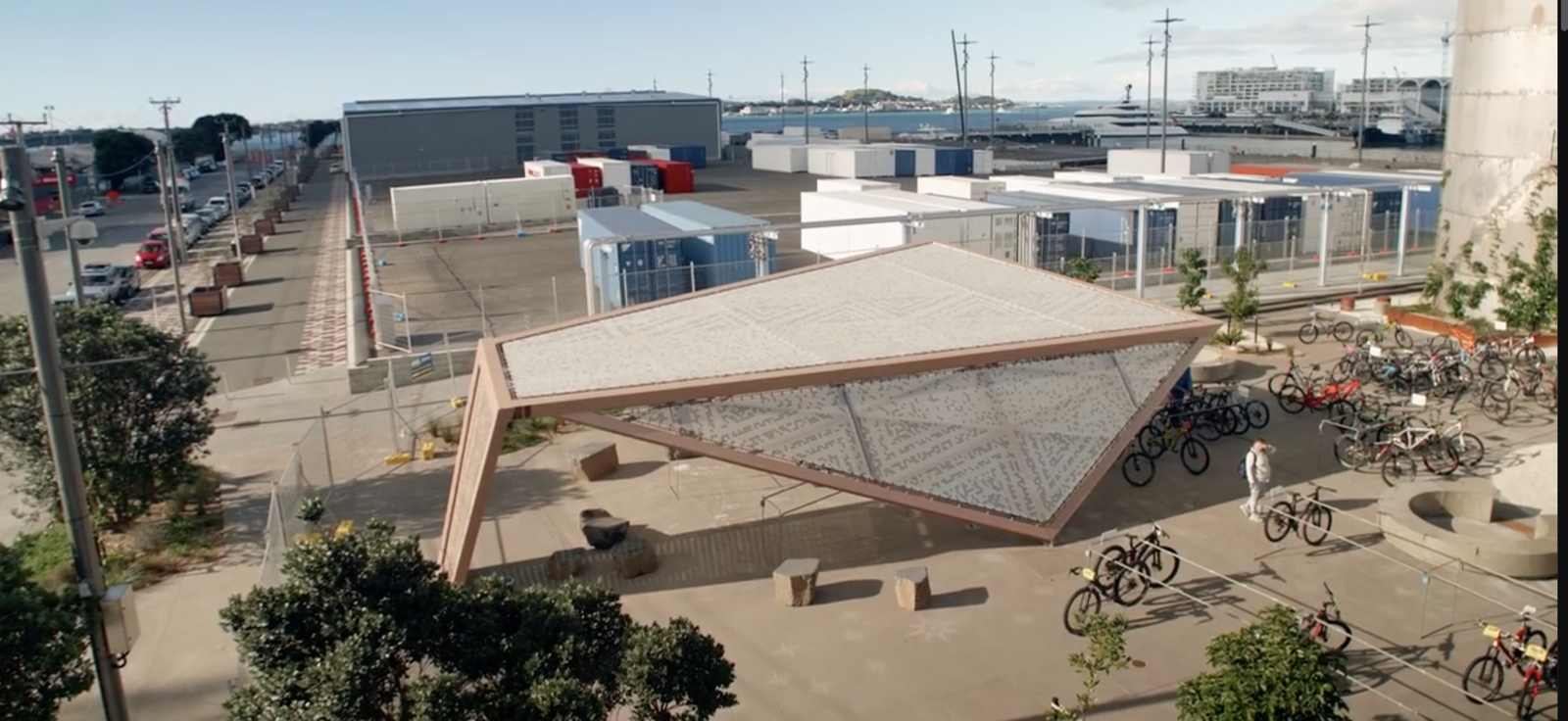 In this video multi-disciplined artist Graham Tipene (Ngāti Whātua Orākei) talks about how his mahi toi reveals his whakapapa (ancestry) and the links to the whenua (land) of Auckland's waterfront.
Graham is the artist behind the mahi toi (artwork) located and presented proudly along Westhaven Marina's Promenade boardwalk. Poutama artwork is etched into the footpaths with LED lighting features and birds (manu), sting ray (hihi wero), shark (mango) and eels (tuna) are embossed on the promenade pier entrances to celebrate the relationship to the shoreline.