Tāmaki Makaurau's newest waterfront neighbourhood is going through one of the largest urban regenerations in Aotearoa New Zealand.
Whether it's strolling the Waitematā shore with an ice cream, experiencing city-sea living in a new apartment or embracing innovation in a harbourside hub, Wynyard Quarter is driving Tāmaki Makaurau's dreams for its waterfront.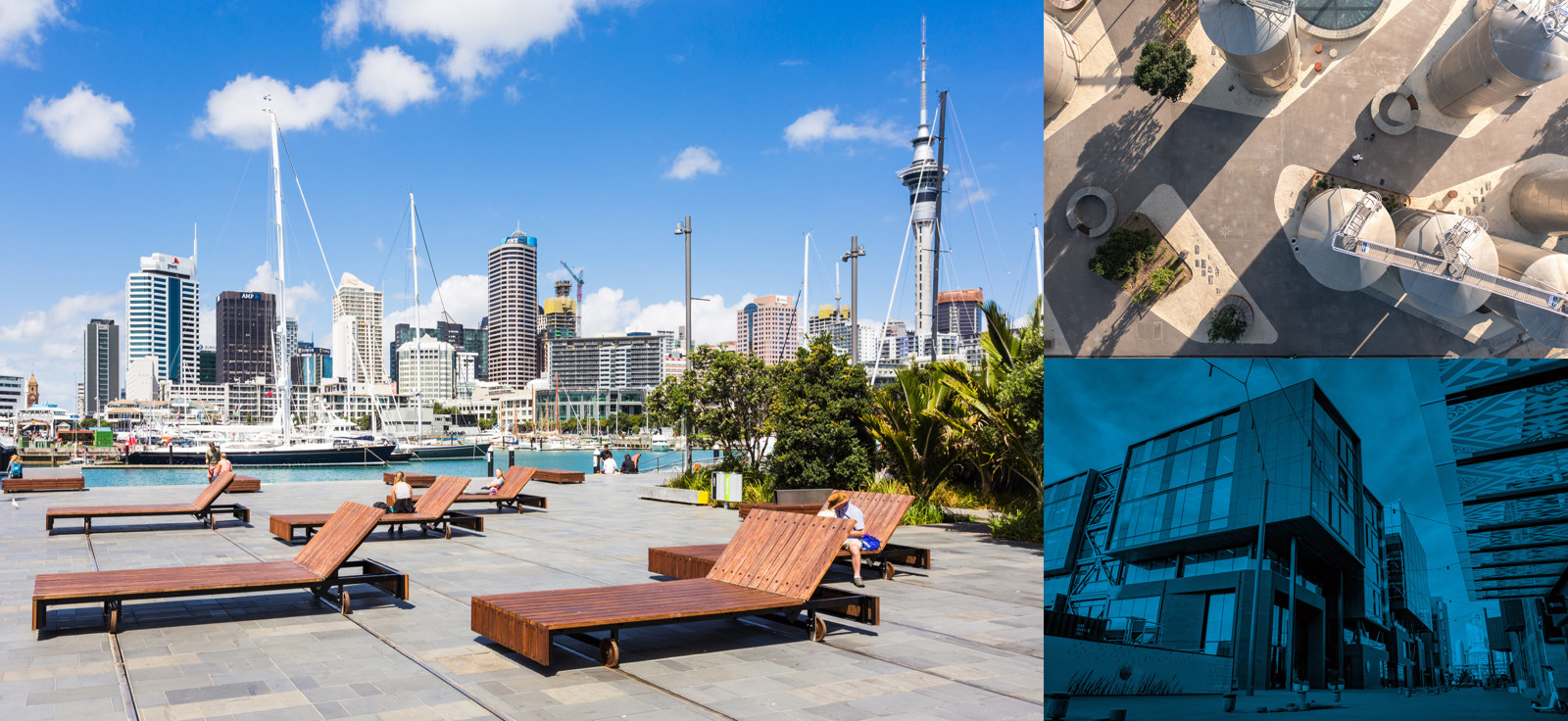 Regenerating Wynyard Quarter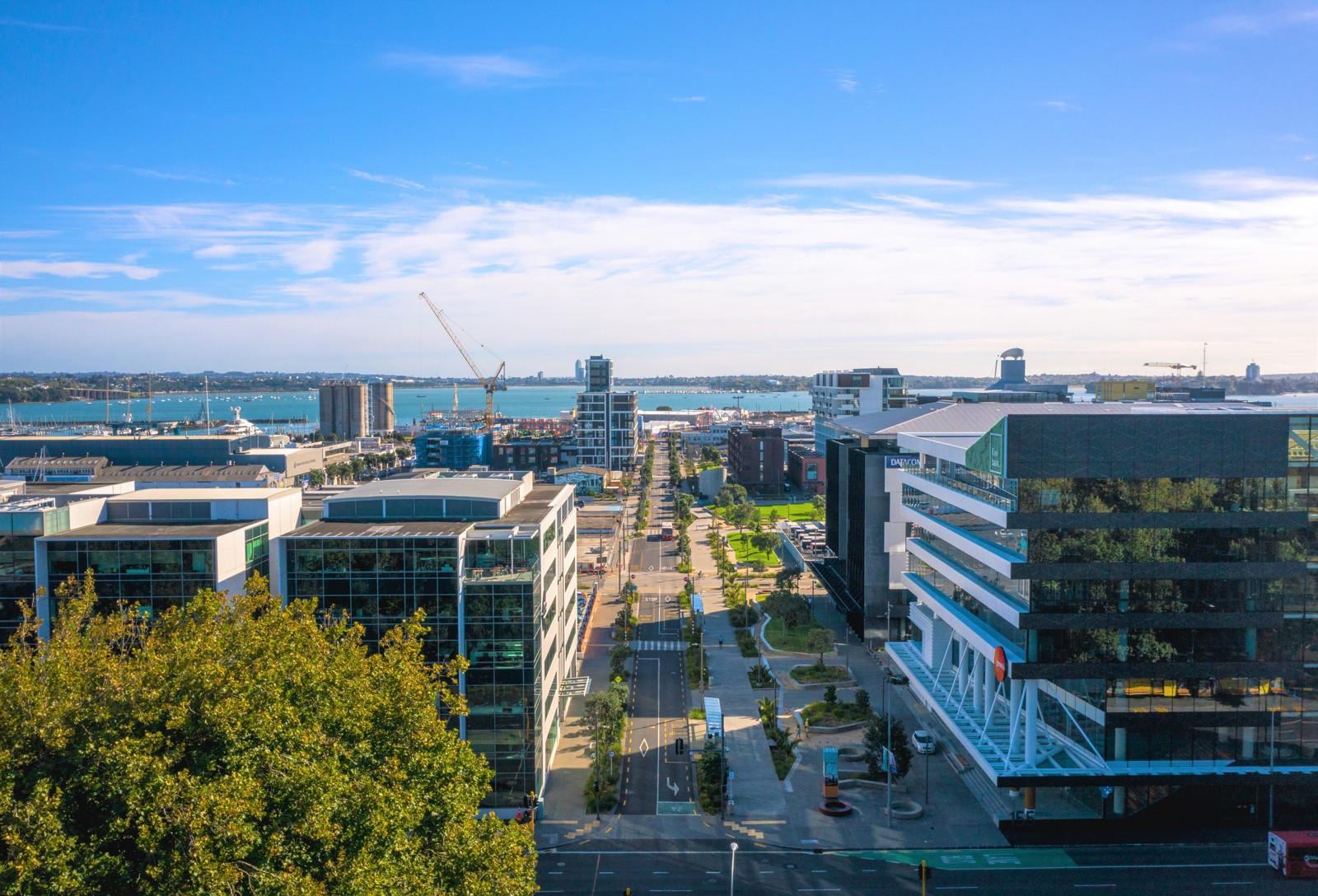 The first stage, completed in 2011, sparked life into 500 metres of public space along the water's edge from Karanga Plaza to Silo Park, Wynyard Quarter, and continues to evolve from an industrial port once closed to the public, to a treasured place where people can live, visit, relax, be entertained and do business.
The redevelopment is planned to take 30 years, and once that milestone is reached, Wynyard Quarter is estimated to be home to about 3,000 residents and 25,000 workers.
The vision is for a mix of homes, shops and office development to enable the growth of a strong, diverse, inclusive and lively residential and business community all while retaining the fishing and marine industries and inviting public space.
We're leading the regeneration on behalf of Auckland Council and working with private sector partners to deliver this vision through continued commercial and residential development. As the major landowner, we're ensuring that Wynyard Quarter is developed in an environmentally sustainable way with high expectations set with our development partners. We're also creating high-quality public spaces designed with people and play at the heart.
With its variety of high-quality restaurants and cafes, and an enticing calendar of events, Wynyard Quarter is a popular destination for locals and visitors alike.
Since 2011, Wynyard Quarter has played host to many major sporting events, such as the Rugby World Cup, the Volvo Ocean Race and the 36th America's Cup, and continues to evolve as an entertainment hub for all ages and interests.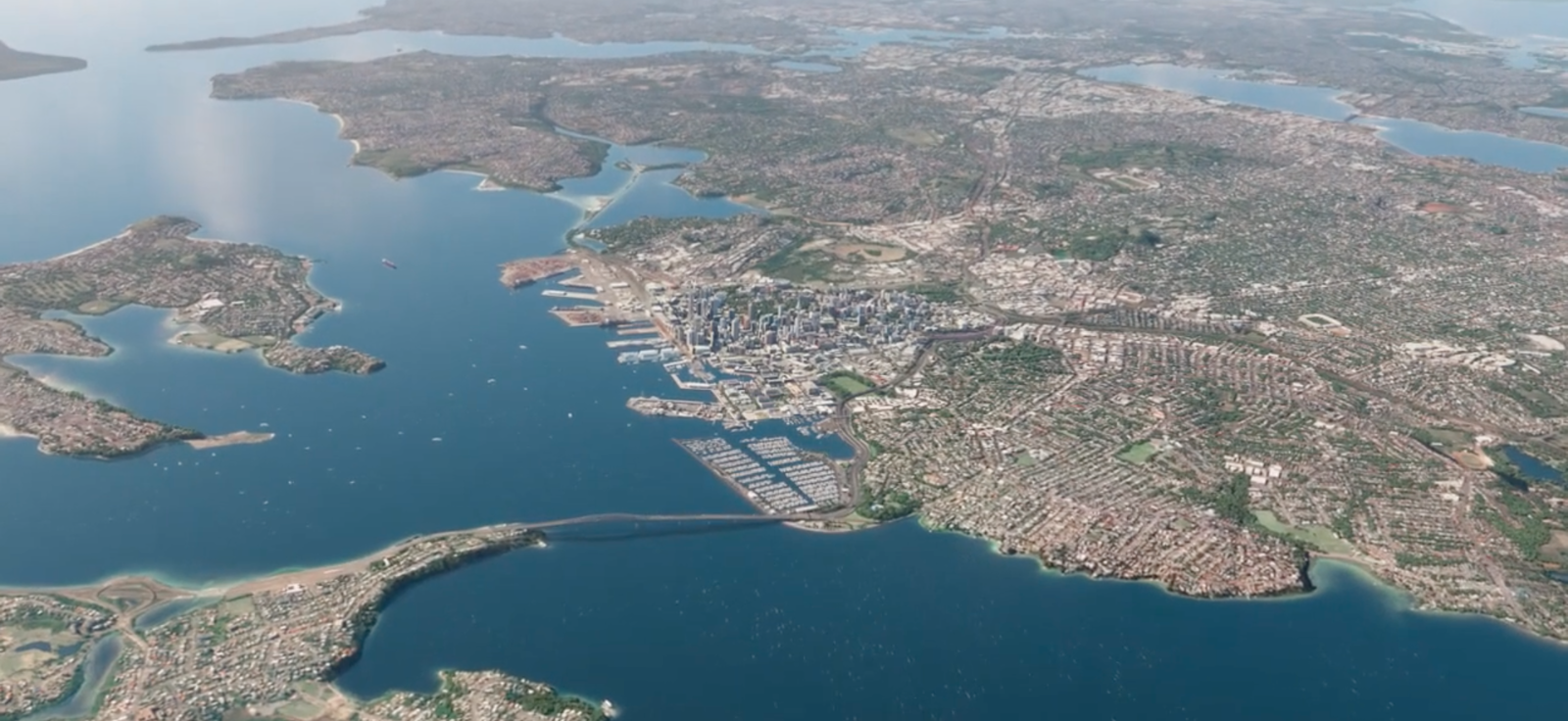 Planning for regeneration
The future that people want for their city centre waterfront is distilled into a number of strategic plans and documents. These plans guide our approach to the Wynyard Quarter regeneration.
Through wide consultation, Auckland Council, former councils and other key organisations gathered public views and expressed the desired outcomes for the area.
The plans are below or linked to and include:
Te Ara Tukutuku Plan
The Waterfront Plan 2012
The Waterfront Sustainable Development Framework 2013
Wynyard Precinct Urban Design Framework 2014
Regeneration area
Bordered on three sides by the Waitematā Harbour and anchored by Fanshawe Street, the regeneration area of Wynyard Quarter covers about 37ha of land and almost 3km of coastal frontage. We're responsible for revitalising Auckland Council's waterfront landholdings north of Pakenham Street West.
The first stage of Wynyard Quarter opened in 2011, largely centred around Jellicoe Street. It featured the open spaces of Silo Park and Karanga Plaza, along with the promenade and eateries of North Wharf.
Since then, a wave of commercial, residential, hotel and public space development has been completed. The Innovation Precinct sparks creativity and business growth, while Wynyard Central and 30 Madden delivers high-quality, sustainable housing. The Park Hyatt hotel provides premium five-star accommodation for visitors, and public spaces have been carefully created throughout the area.
Wynyard Quarter: a sustainable neighbourhood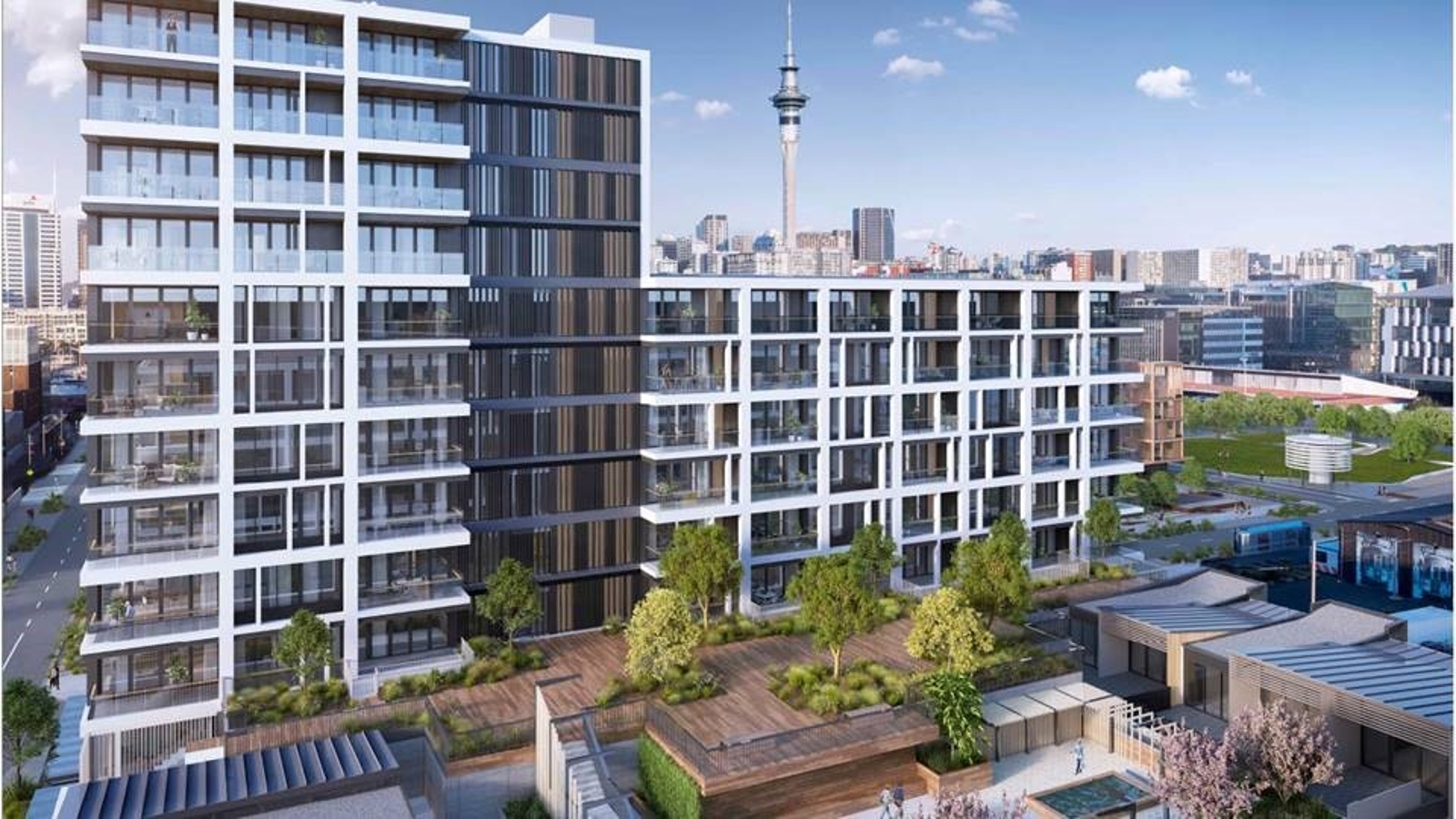 Sustainability is an essential part of creating a healthy neighbourhood in Wynyard Quarter.
For people living and working here, it means homes and offices that are water and energy efficient. In fact, Wynyard Quarter has the highest sustainability standards of any precinct in Aotearoa / New Zealand.
We require homes built in Wynyard Quarter to have at least a 7 Homestar rating and all buildings to have a minimum 5 Green Star rating.
What does all this mean? Homestar is Aotearoa / New Zealand's rating tool for housing sustainability, with above-building code standards for insulation, ventilation, warmth and efficiency. Green Star is an internationally recognised sustainability rating system for the design, construction and operation of a building and its fitout.
These strict standards mean that residents and businesses can be sure that their homes and offices are healthy, warm, dry, and better places to be.
To make it easier for people to live sustainably, we're making it simple for people to separate organic waste, recycling and other waste. Perhaps most challenging of all, is shifting people from using vehicles to moving around by walking, cycling and using public transport.
Our sustainability aspirations and commitments for Wynyard Quarter are set out in the Sustainable Development Framework 2013. This document:
Guides development to help create a resilient community.
Establishes sustainability targets against which we measure progress and success.
Homes in Wynyard Quarter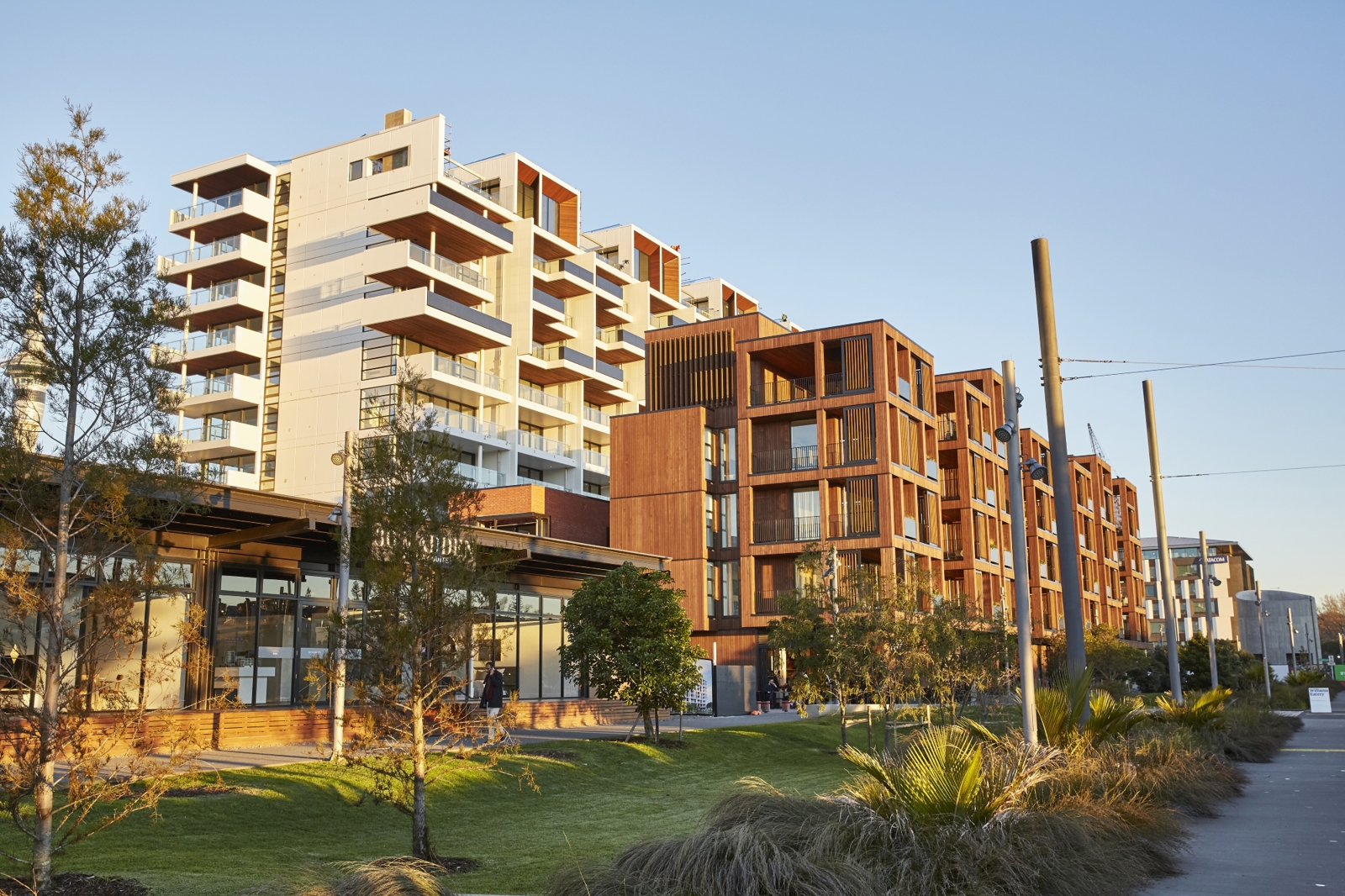 Wynyard Quarter is giving Aucklanders a new place to call home and catering for growth in a way never seen before. Smart, energy-efficient homes with a minimum 7 Homestar rating, designed by some of Aotearoa / New Zealand's best architects, sit side by side with innovative businesses in beautiful public spaces.
We've partnered with property developer Willis Bond & Co to build up to 500 new homes in the central area of Wynyard Quarter.
The development's first residents were welcomed in December 2017 to Wynyard Central, overlooking Daldy Street Linear Park and Amey Daldy Park. Wynyard Central provides 113 residences, comprising 25 pavilions, eight townhouses and 80 apartments. Williams Eatery, La Petite Fourchette, Wine Runners and Barfoot & Thompson are all doing business in the ground-floor retail space.
A further 51 apartments with retail space have been added to the residential portfolio at 132 Halsey Street, and 150 more homes with ground floor retail space in the 30 Madden residential development.
Hub for business and innovation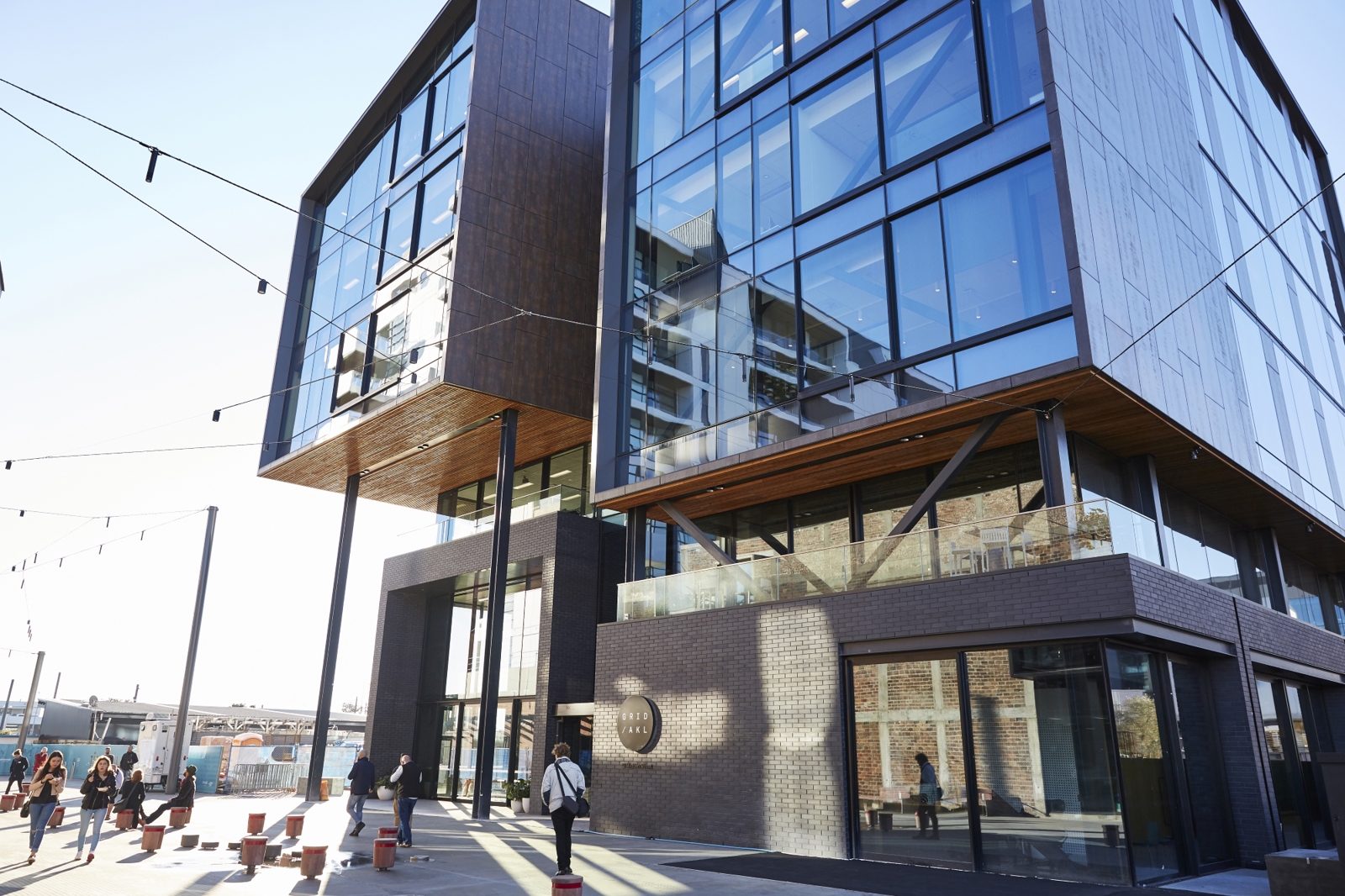 High-tech businesses are joining the new neighbourhood that has been the domain of the marine and fishing industries for decades. Previously an industrial site closed off from public access, the space has transformed into a mixed use, people-friendly and well-designed space.
We've partnered with Precinct Property to develop 48,000sqm of commercial space in the centre of Wynyard Quarter.
Precinct Property is working with some of Aotearoa / New Zealand's best architects to design an innovation precinct which offers a hub for people to work in sustainable buildings, with good transport links, functional streetscapes, and welcoming public spaces nearby.
With the completion of 10 Madden and N. Cole Building, Precinct Property reached an exciting milestone in 2021 by completing stage two out of three in their development plans for the precinct. These developments follow the completion of the award-winning Mason Brothers and 12 Madden Street buildings already included in their impressive portfolio.
The third and final stage of the innovation precinct started construction in early 2022. Neighbouring the recently completed 10 Madden commercial development, stage three will introduce three new buildings, 124 Halsey Street, 117 Pakenham Street and the Flowers Building. These new builds will offer premium office space and be at the forefront of sustainable design. Precinct Property is targeting a Green Star rating of 6-star and a 5-star NABERSNZ rating for their new developments, and once complete they will be in good company with the other world class and sustainable builds in Wynyard Quarter.
Another exciting element within the innovation precinct is co-working and events space GridAKL – powered by Tātaki Auckland Unlimited, that connects technologists, designers, digital content makers, product designers, and startups in a shared area.
The Lysaght building was the first space within the innovation precinct, attracting GridAKL from an early stage in Wynyard Quarter's regeneration. This beautiful art deco building was upgraded to not only meet the needs of fast-paced innovative businesses, but to also receive a 5 Green Star rating.
Park Hyatt Auckland
The vista of the eastern edge of Wynyard Quarter has been transformed by the completion of the five-star Park Hyatt hotel.
The award winning building design reflects its Waitematā Harbour location and is distinctly Tāmaki Makaurau. The exterior centres on the notion of a Māori cloak around the seven-storey building offering warmth, privacy and beauty.
Surrounding the hotel is a stunning water's edge promenade called Ūrunga Plaza that opens up an area previously closed off to the public. Included within the public space are four 9m totara pou whenua (carved wooden posts), which have been erected on the east and west facade of the Park Hyatt Auckland. The Tōhunga Toi Ake (artists) who have created these pou are Vern Rosieur, Wikuki Kingi, Sunnah Thompson and Lawrence Makoare. Together, the pou whenua tell the stories of Tāmaki Makaurau.
Completed in 2020, the hotel boasts 195 rooms, food and drink outlets, event spaces, a spa, fitness centre and a 25m pool.
Wynyard Quarter marine development
The Wynyard Quarter story is founded on Tāmaki Makaurau / Auckland's maritime heritage, and the marine and fishing industries continue to play a part in the next chapter.
Superyachts have become an increasingly familiar sight in the area, with owners recognising the local industry expertise and easy access to a world-class marine cluster.
We're working with Orams Marine to create additional infrastructure to capitalise further on growth in this sector. This will enable Tāmaki Makaurau / Auckland, and Aotearoa / New Zealand, to take a leading role in the competitive international marine industry.
A location known as Site 18 on the corner of Beaumont and Jellicoe Streets has been transformed into a marine centre that supports a superyacht refit facility. In the future it will also include a travel lift shed, commercial buildings and apartments. This marine centre will create more than 500 jobs and give a major economic boost to the marine and tourism industries.
Streets and laneways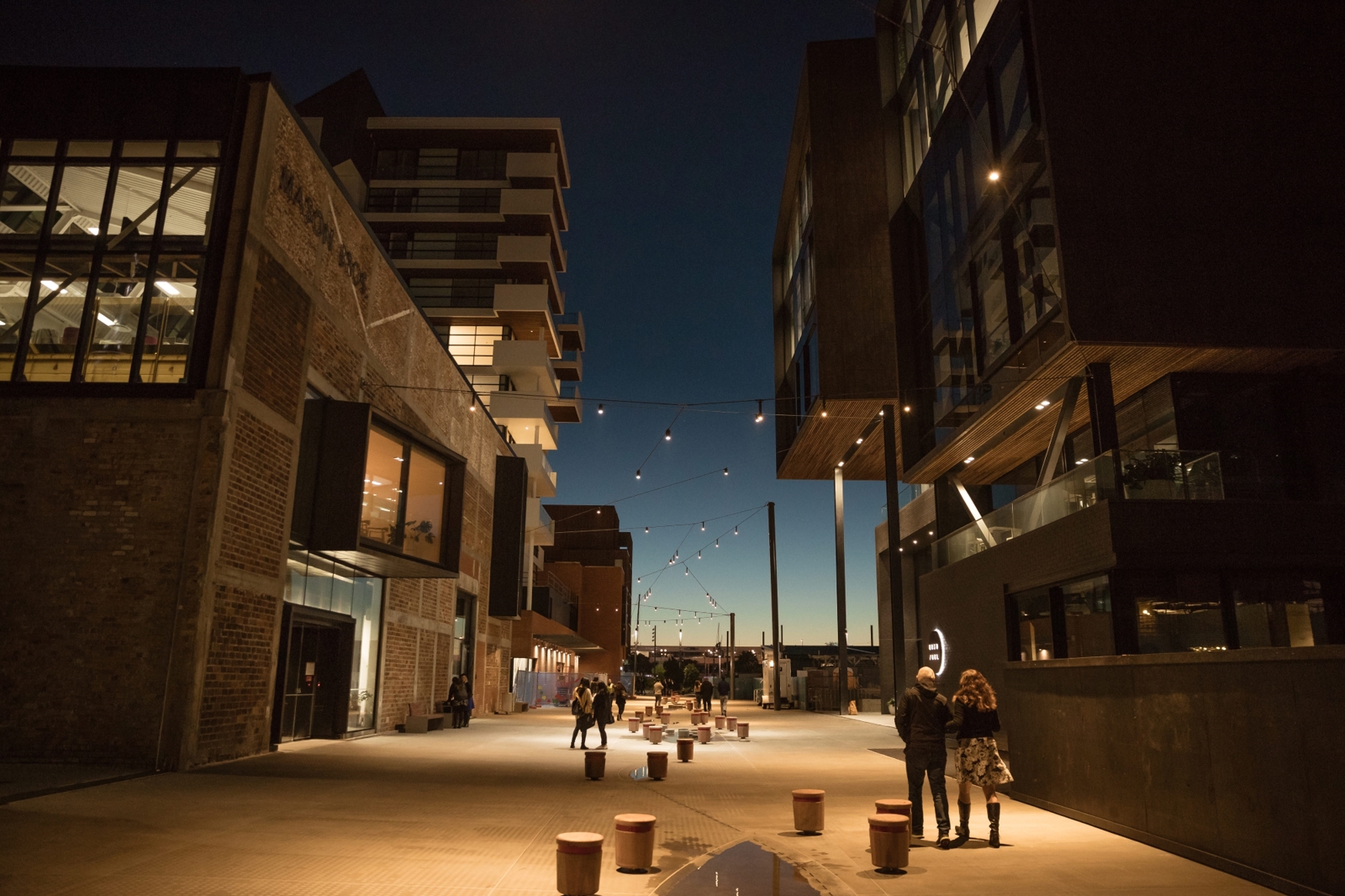 Across Wynyard Quarter, the streets are getting a facelift. They are becoming more friendly places for people to walk and cycle. High-quality street furniture and paving features alongside lush planting and rain gardens.
Art and heritage are influencing and elevating design along the way. The people centric laneway, Tīramarama Way celebrates the original shoreline of the Waitematā Harbour and Māori astronomy.
Between Madden and Pakenham Streets, where residential and commercial buildings meet, a network of laneways connect and act as the veins of the neighbourhood, pumping life and character between the spaces. The laneways feature shops, cafes, as well as essential community facilities.
Daldy and Jellicoe Streets are already great examples of beautiful streetscapes in Wynyard Quarter. But it's not just what's on the surface that counts: much of the work is happening below ground.
New piping, combined with landscape design, filters stormwater before it flows into the harbour. The sewer network has been upgraded to support the increased population forecast for the area.
Near Amey Daldy Park, a specially designed wastewater pump station stores 400,000 litres of wastewater. Not your regular pumpstation, this award winning 10.5-metre high structure has curved walls to reflect the nearby silos and doubles as public toilet facilities..
Hosting the 36th America's Cup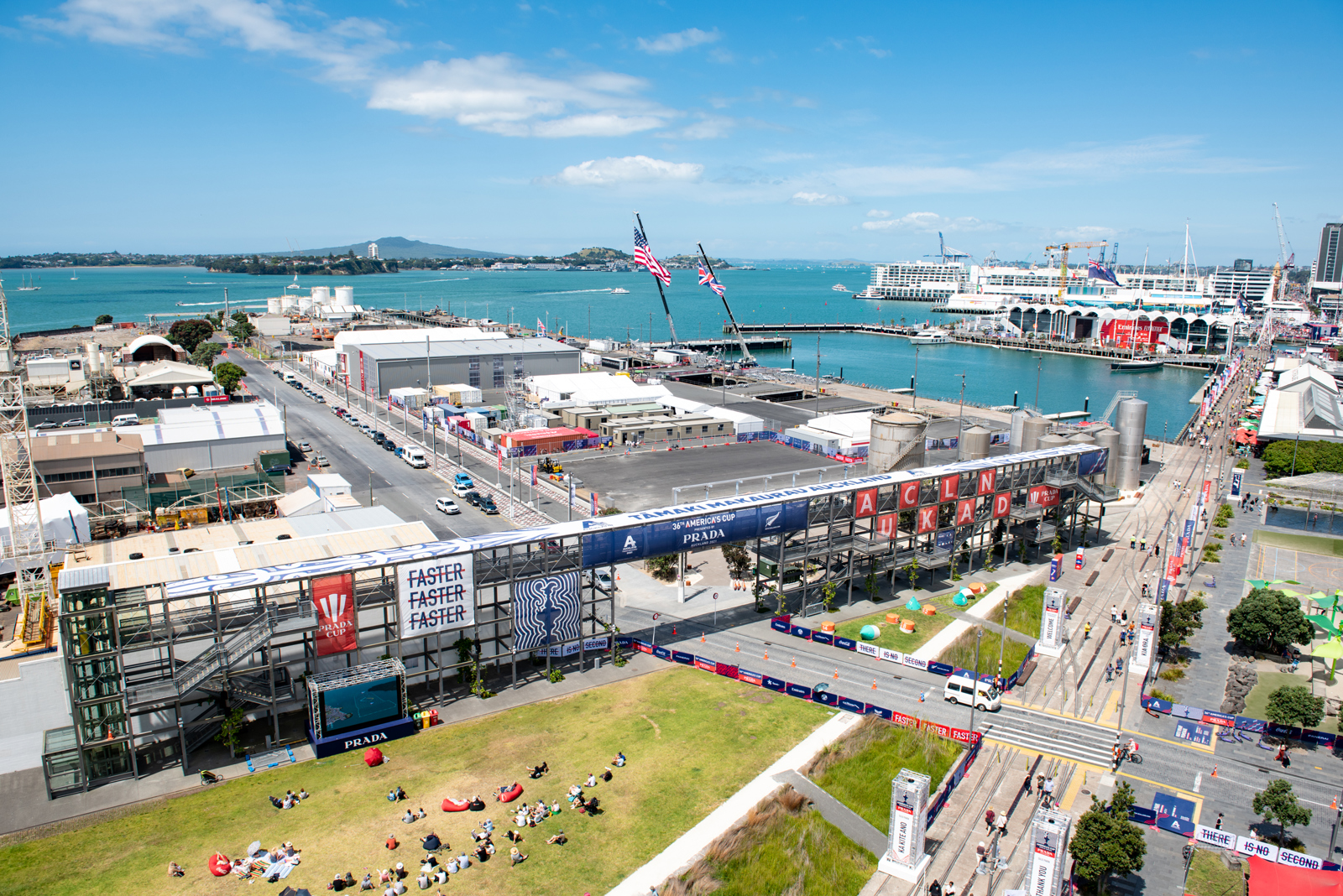 The victory at the 2017 America's Cup in Bermuda meant that Aotearoa / New Zealand played host to the 36th America's Cup Event in Tāmaki Makaurau / Auckland.
Together with Wynyard Edge Alliance, we worked hard to lay down the infrastructure for the bases, wharves and breakwaters required to host the world's oldest sporting trophy.
Improvements made to Wynyard, Hobson and Halsey Wharves were well received over the event. These new spaces accommodated the Challenger of Record's base and hospitality centre, housed big screens for spectators to watch the action and offered new vantage points over the Wynyard Basin, Viaduct Basin and Waitematā Harbour.
Now that the event has passed, the infrastructure offers a lasting legacy across the waterfront for the public to enjoy.
To host the 36th America's Cup, a resource consent was granted in 2018 that has a duration of 10 years to allow for public access, marine related activity, and events on Hobson and Wynyard Wharf.
Due to this consent, and the unknowns relating to the location of future America's Cup events, we're working to utilise these new public spaces in a transitional/non-permanent way.
To do this, we're building on the momentum and reputation proven over the last decade across the waterfront of bringing to life spaces in a transitional way.
Much-loved spaces like Silo Park feature temporary infrastructure in the form of basketball courts, playgrounds, a container library, modular 'kit of parts' furniture and pop-up events such as silo outdoor cinema and night markets.
With the new spaces offering a blank canvas, we're engaging with the public and drawing on what has worked well in the past to enliven these new spaces with activities, events and public amenities that can be enjoyed by everyone.
Vos Boat Shed heritage redevelopment
Wynyard Quarter's redevelopment aims to retain the marine and boat building history of the area. This commitment to preserve the heritage, can be seen across the waterfront in many shapes and forms.
One redevelopment of particular importance to Wynyard Quarter, is the restoration of the Percy Vos Heritage Trust Boat Shed on Hamer Street.
To those in the know, the name "Percy Vos" is synonymous with skill, craftsmanship and innovative boat design.
Many of Aotearoa / New Zealand's finest vessels were built in the Vos Boatyard, the first and last place in the country to build wooden boats.
Since the doors closed in 1994, the state of the boatshed and slipway had deteriorated and was in great need of restoration.
Eke Panuku worked with the Percy Vos Charitable Trust to revive this historic boatyard and restore it back to its former glory. The boatyard is in the heart of Tāmaki Makaurau / Auckland's marine precinct and joins other cherished heritage sites across Auckland's waterfront.
ASB Waterfront Theatre
ASB Waterfront Theatre
People can add a little musical flair or thought-provoking drama to their Wynyard Quarter experience at the ASB Waterfront Theatre.
By calling the waterfront theatre home, Auckland Theatre Company brings a cultural dimension to the area's thriving hospitality, corporate and marine industry activities.
Opened in September 2016, the 650-seat ASB Waterfront Theatre on Halsey Street is available for use by national and international theatre, dance and opera companies. Built on time and to budget by Hawkins Construction, it is the first theatre in the Southern Hemisphere designed for a 5 Green Star rating.
Amey Daldy Park
Amey Daldy Park is a neighbourhood pocket park in Wynyard Quarter. It is a product of the vision to create open, accessible space in Wynyard Quarter - making it a lively, people-friendly waterfront neighbourhood.
The name was selected by the Waitematā Local Board to honour Amey Daldy - a woman of great character with a connection to the marine industry and women's suffrage movement.
This small pocket park is part of a green connection that runs from Victoria Park, along Daldy Street and will eventually expand onto Wynyard Point, north of Silo Park.
Behind the fences surrounding the park are future development sites. Amey Daldy Park will eventually be surrounded by more apartments and office buildings. It will continue to be used and enjoyed by the people who live and work in Wynyard Quarter for years to come.
Wynyard Point
At the northern point of Wynyard Quarter, where the land meets the sea, is an area that will arguably be one of the most important regeneration projects in the city over the next 10-20 years.
Once known to Aucklanders as the 'tank farm' due to its history as an oil storage depot, the area covers 4.5 hectares on the northern end of Wynyard Quarter. Developing this area relies on the expiry of existing leases, redevelopment of the seawall, strengthening of the wharf and remediating the soil.
This area holds huge potential for a large urban park and planning is underway to make this happen. Before any development takes place, we'll work closely with Aucklanders to consult and ensure the development reflects public aspirations.
Key Wynyard Quarter
projects and events
Project status:
Active

Complete

In progress

On hold

Events