Bulk Storage Terminal transformation
to begin
22 August 2019
The transformation of Wynyard Quarter is continuing, with the demolition of 38 tanks at the Bulk Storage Terminal beginning on 26 August 2019.
The work will enable the public space around Silo Park to be expanded in time for the 36th America's Cup.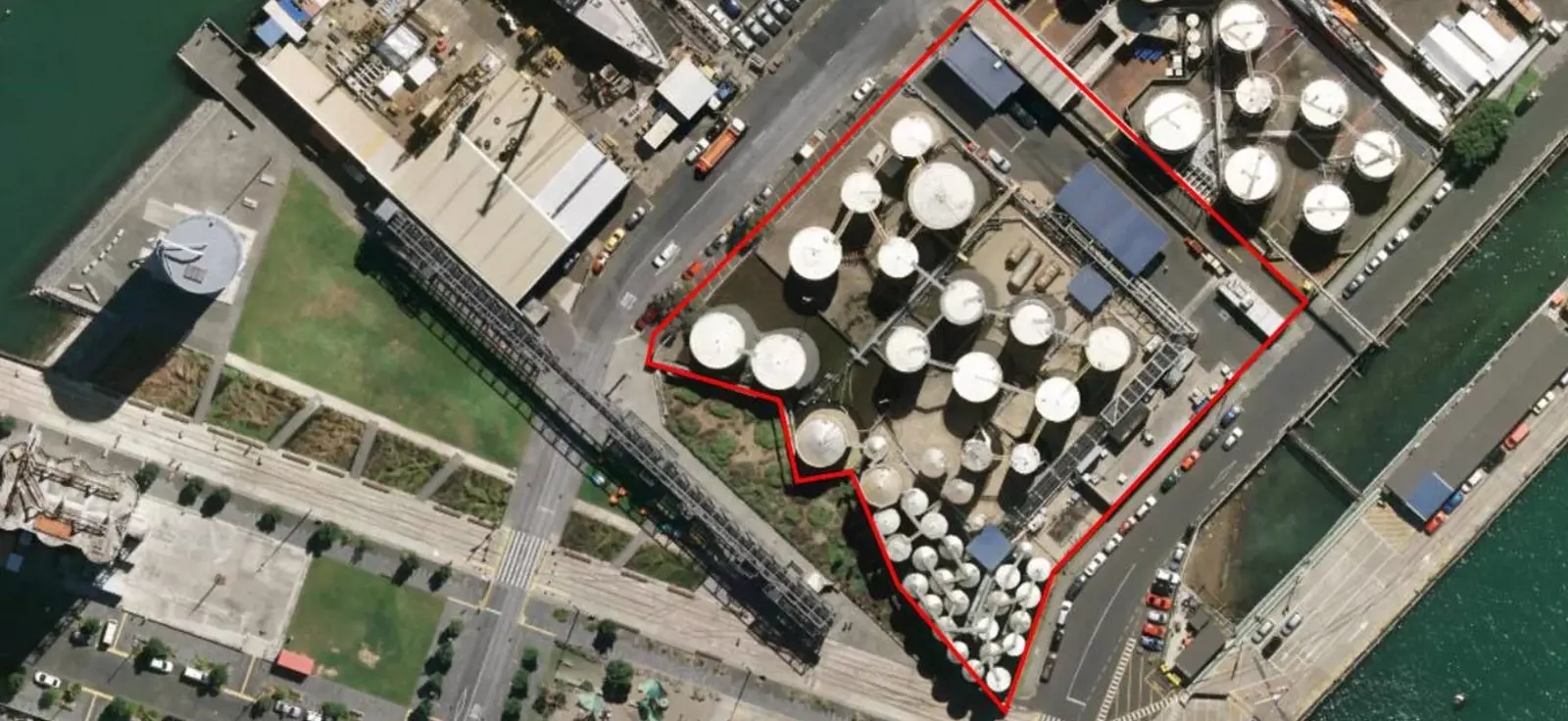 As part of the negotiations during 2017, the Government and Auckland Council agreed with the Bulk Storage Terminal to exit its site early, providing much needed space for the event.
Auckland Mayor Phil Goff says progress to remove the tanks and free up public space around Silo Park will be welcomed by Aucklanders.
"Hazardous substance tanks have no place on our waterfront. This will make Wynyard Quarter a more attractive place to visit and help make AC36 the best America's Cup yet. In the longer term, it will enable the rejuvenation of the area for public use, with a fantastic headland park, linear park and maritime precinct, creating a focal point for Aucklanders and visitors to enjoy world-class views, shopping, eating and entertainment."
Panuku's Project Development Director – Waterfront, Katelyn Orton, says the demolition will be a big change at Wynyard Quarter.
"The demolition of the tanks will make Wynyard Quarter look dramatically different but we will retain a number of the iconic tanks and some of the industrial hardware to celebrate the area's history, while opening more public space for Aucklanders and visitors to enjoy.
"We have a great opportunity to build on the legacy of the America's Cup with a new public space, as well as leveraging off the popularity and success of Silo Park," she says.
Panuku is working with our iwi partners and the Wynyard Edge Alliance to finalise the park design and the demolition is the first step to make sure that the site is ready for construction once the designs are completed.
The demolition will take approximately eight weeks and will be undertaken by Yakka Contracting. The site will be remediated by Wynyard Edge Alliance.
As part of the demolition, the temporary artwork that currently covers several tanks will be removed.
"The artwork, while temporary, has become part of the fabric of the area. The materials it is made of are beginning to deteriorate, and to avoid it being a risk to the surrounding environment we will be removing them as part of the demolition," Ms Orton says.