Ormiston Town Centre will be the vibrant heart of Flat Bush area, and will eventually service a population the size of Gisborne.
It will be south-east Auckland's go-to for shopping and leisure. People can choose from numerous eateries, watch a movie, hit the gym or shop.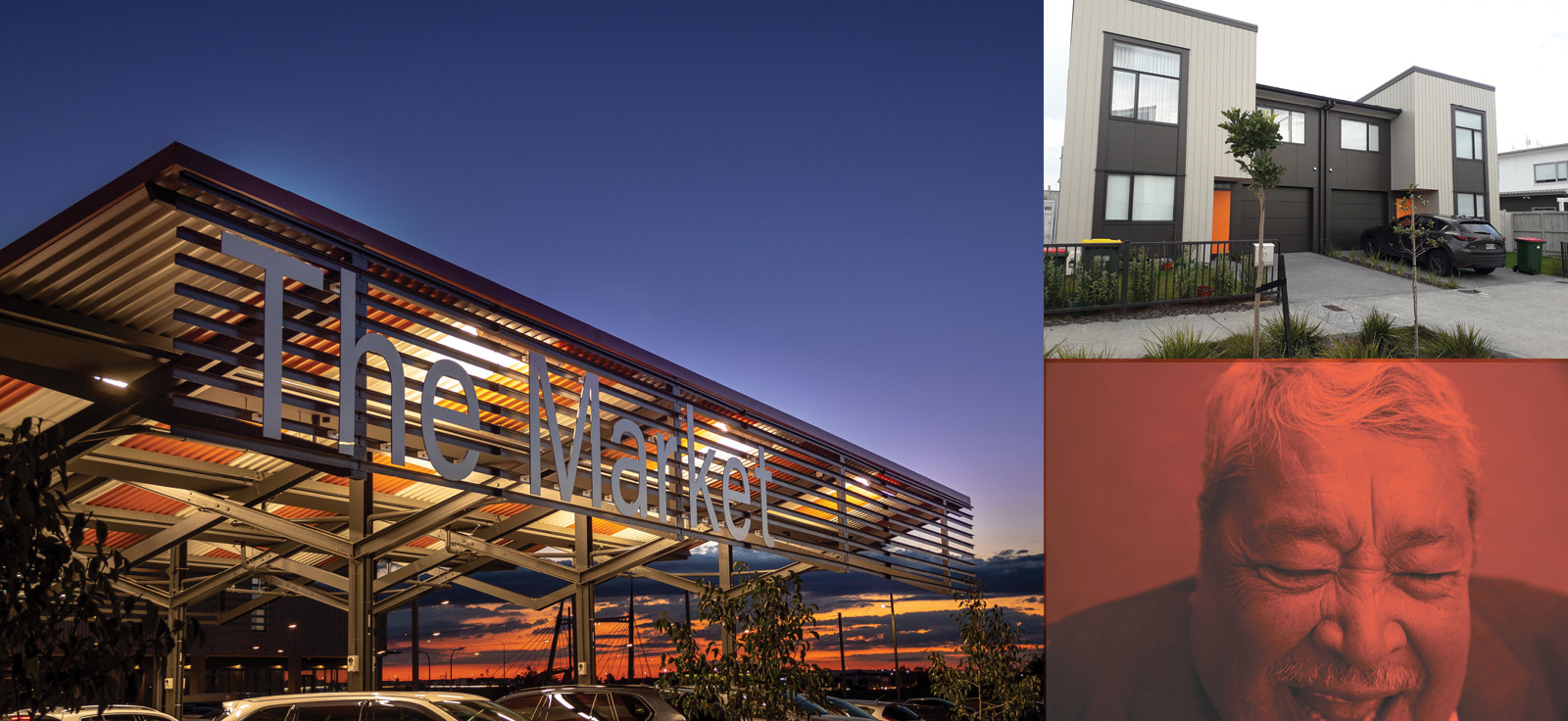 Creating the new Ormiston town centre
Ormiston Town Centre is being built from the ground up, part of a 19-hectare development of Auckland Council land around Ormiston Road. The centre is compact, easy to walk around and have strong ties to the environment. Its site is hugged in green by the 94-hectare Barry Curtis Park.
Todd Property Group is delivering the $200 million-plus development working in partnership with us, on behalf of Auckland Council. Our partner has created Ormiston Town Centre under a broader agreement to turn the council-owned land into a new community.
Ormiston Town Centre opened in March 2021 with further development of more homes and roads to come.
You can find out more about what's on offer at the Ormiston town centre website.
The plan for Ormiston town centre
With the surrounding Flatbush area being home to at least 36,000 people in the future, the masterplan for the Ormiston development outlines a town centre of which residents can be proud. It offers true Kiwi lifestyle and a place with neighbourhood values at its heart.
The project is supported by:
Excellent urban design – the masterplan makes the most of the surrounding environment to create a community that offers a work, live and play lifestyle.
The use of Auckland Council land to create new housing for rising demand.
Creation of a sustainable environment – this gives people access to open green spaces, great amenities, and recreational opportunities.
Ormiston's town centre development also contributes towards region-wide outcomes under the Auckland Plan 2050, and in its community under the Howick Local Board Plan.
The town centre site
The new Ormiston town centre is in Flat Bush, south-east Auckland, about 25km from Auckland city centre.
Just to the east of Ormiston Bridge, the site is bounded by Ormiston, Stancombe, Murphy, and Chapel roads.
The new Ormiston town centre covers around four of 19 hectares owned by Auckland Council, and being developed to cater for growth in the area.
Design approach
Ormiston Town Centre is underpinned by a design that embraces the street and surrounding public spaces, setting it apart from traditional, closed-in suburban malls and big-box retail developments.
On behalf of landowner Auckland Council, we're partnering with Todd Property Group to develop the new town centre to the best international urban design standards.
Ormiston Town Centre features:
About 30,000sqm of retail space, including 100 shops and businesses, cafes and restaurants, a three-level car park building, and four major businesses: The Warehouse, the existing Pak'nSave (opened 2015), a New World, and a Hoyts cinema complex.
Approximately 500 homes – the first 63 terraced houses have been completed.
5000sqm of commercial space.
A gym and a cinema.
Transport options including cycleways, pedestrian-friendly streets and laneways, and a bus stop.
We're working to ensure that Ormiston Town Centre is developed on a commercially successful basis. This will bring economic benefits, both during the construction and through jobs created in the new retail and commercial spaces.