Ormiston Town Centre
takes shape
05 December 2018
Further details have been revealed about a $200 million-plus town centre being built in Flat Bush in southeast Auckland.
The Ormiston town centre is a newly created urban environment taking shape on a 4.5-hectare site beside Barry Curtis Park which will eventually include retail stores, restaurants, a gym and a movie theatre.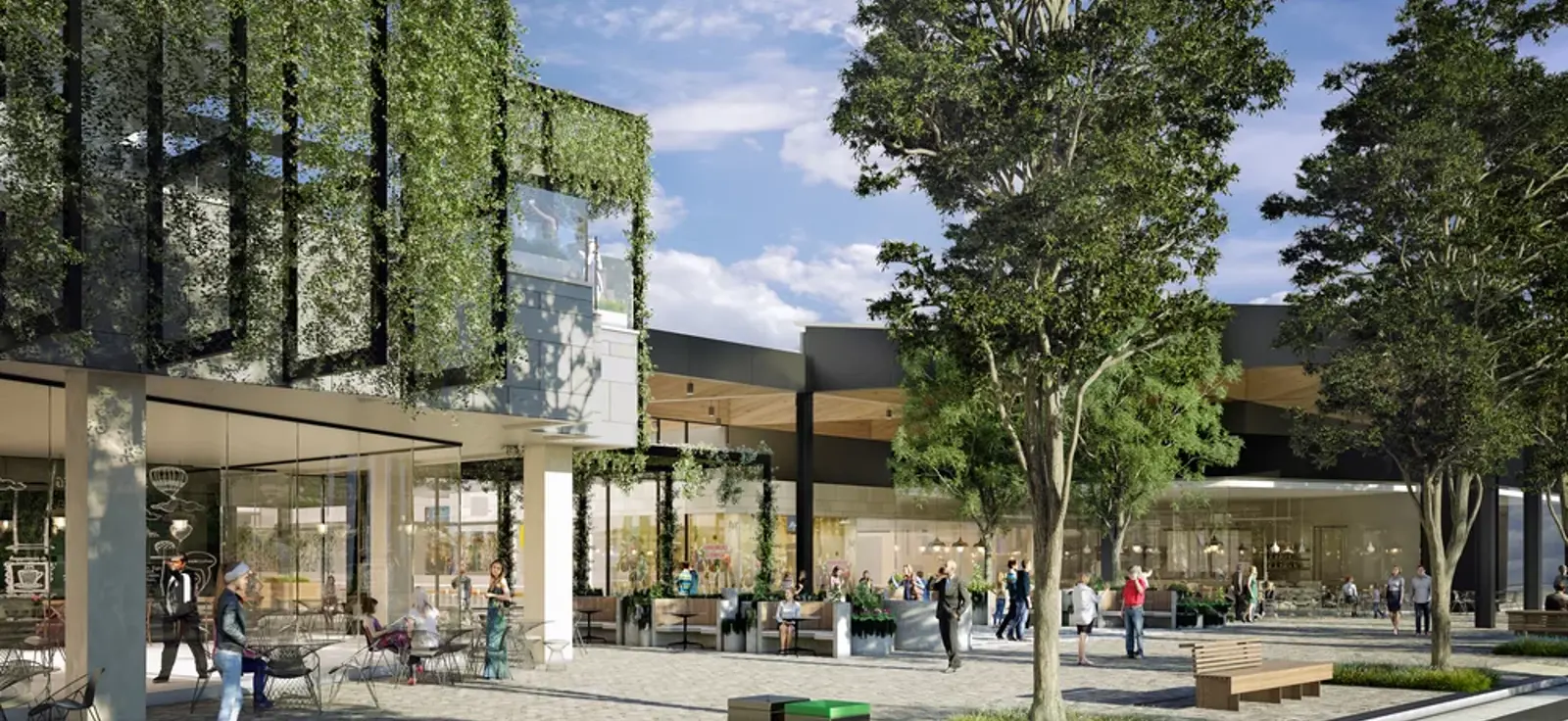 Todd Property Group is working in partnership with Panuku to create the town centre as part of a broader agreement to develop 19ha of formerly council-owned land in the area into a new community.
Construction is underway for the 40,000sqm town centre, which will include 100 shops and businesses, a three-level car park building and four major businesses including The Warehouse, a HOYTS complex, the existing PAK'nSAVE and an additional supermarket.
New images by the designers NH Architecture of Melbourne and Jasmax of Auckland, have revealed a contemporary architectural design, setting it apart from traditional closed-in suburban malls, or big-box retail developments.
Compact and pedestrian friendly, Todd Property Managing Director Evan Davies says the centre will have a strong focus on food and entertainment, featuring a dining lane, a quality food hall and a restaurant precinct, along with an eight-cinema entertainment complex.
"The Ormiston community is experiencing phenomenal growth, and the town centre is going to be a massive transformation for the area," says Davies. "It's going to create an exciting new focal point for the community and we are really excited to see it begin to take shape."
Panuku Chief Executive Roger MacDonald said: "This is about taking a vacant site and turning it into an entirely new master planned community. In time, Ormiston could provide a blueprint for how we take other townships in Auckland forward to provide for the growing population."
Historically a dairy farming community, the population of Ormiston is predicted to balloon by 36,000 between 2013 and 2028 – the size of a town like Gisborne.
Built by Scarbro Construction and Savory Construction, the town centre is expected to open in 2020.
About two-thirds of the overall Ormiston development has either been completed or is underway, including commercial spaces and 63 terraced homes, with another 66 under construction.