Ormiston information evening attracts a
crowd
01 January 0001
Ormiston
News
Development
Urban regeneration
About 150 residents attended a presentation at Ormiston Senior College this week.
This was an opportunity to get an update on the mix of shops, public spaces and community facilities planned for the area.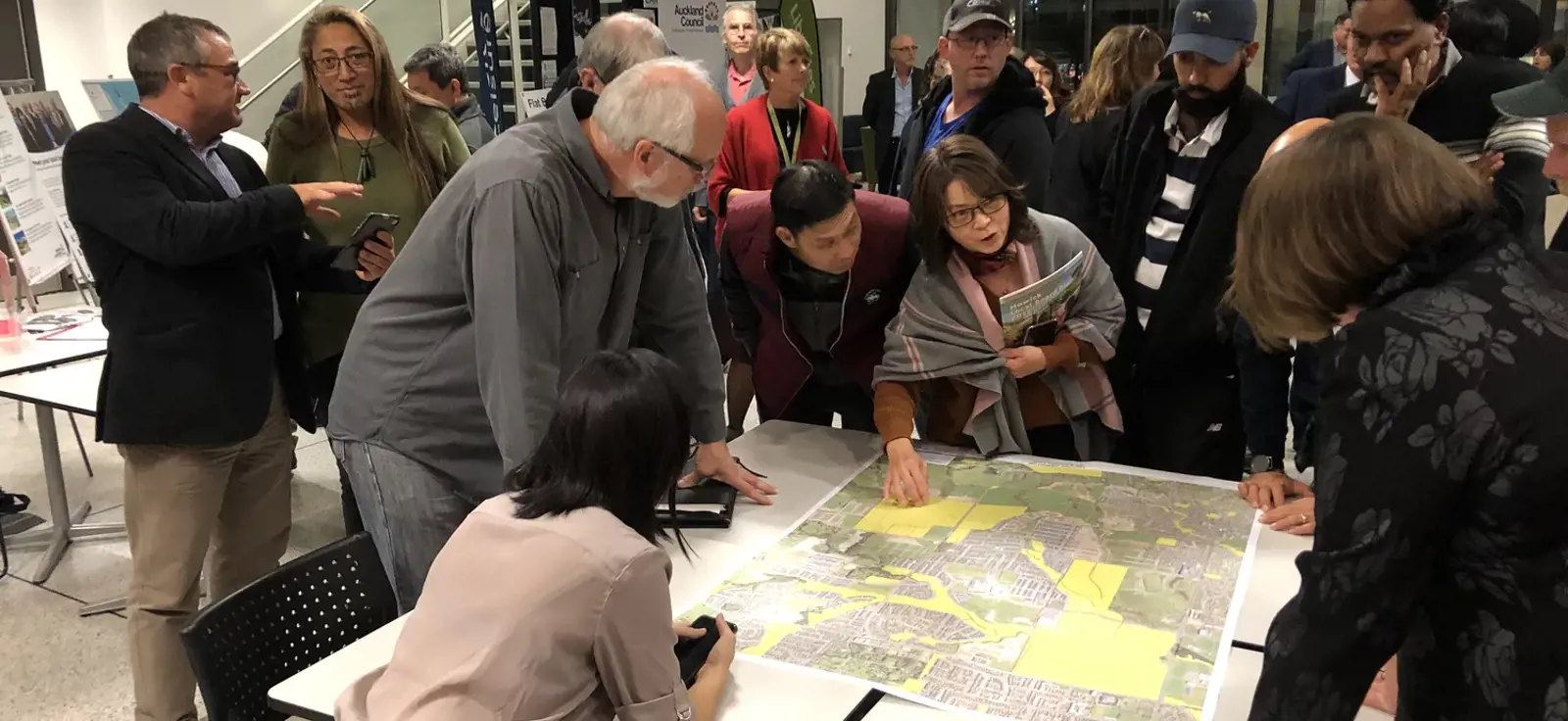 The focus was on the new town centre taking shape on a 4.5-hectare site beside Barry Curtis Park, being delivered by the Todd Property Group in partnership with Panuku.
Todd confirmed it is making progress with the 45,000sqm town centre, which will include 100 shops and businesses, a three-level car park topped with a 2300sqm gym and major businesses including The Warehouse, Hoyts, New World and Noel Leeming.
The presentation also included updates on the future of Barry Curtis Park as well as a new $35m library and community facility to be built between 2021-2023 and a $48m aquatic and leisure centre which will be built between 2023-2025. Public consultation on the leisure centre will take place later this year.
Auckland Transport also outlined its plans to start a $10m route between the town centre and Stancombe Road.
Panuku's Ormiston project director Sharon Dobson says the evening, planned in conjunction with the Howick Local Board, was well-received.
"The new urban environment being created is going to significantly improve the lives of people in the area by providing new places to shop, work, exercise and relax. The evening was a great way to show how all Auckland Council's departments are working with the private sector to deliver that."
The main retail development is expected be completed by the end of 2021. At the same time Todd Property will finish more than 200 homes as part of its agreement with Panuku to develop 19ha of former council land in Flat Bush into a residential community.