First homes built in Ormiston Town
Centre
13 May 2016
The first homes in the Ormiston Town Centre development are now complete.
The development, a joint venture between the Todd Property Group and Auckland Council, will see the creation of a new community in south-east Auckland with a mix of retail, commercial and residential buildings and community infrastructure.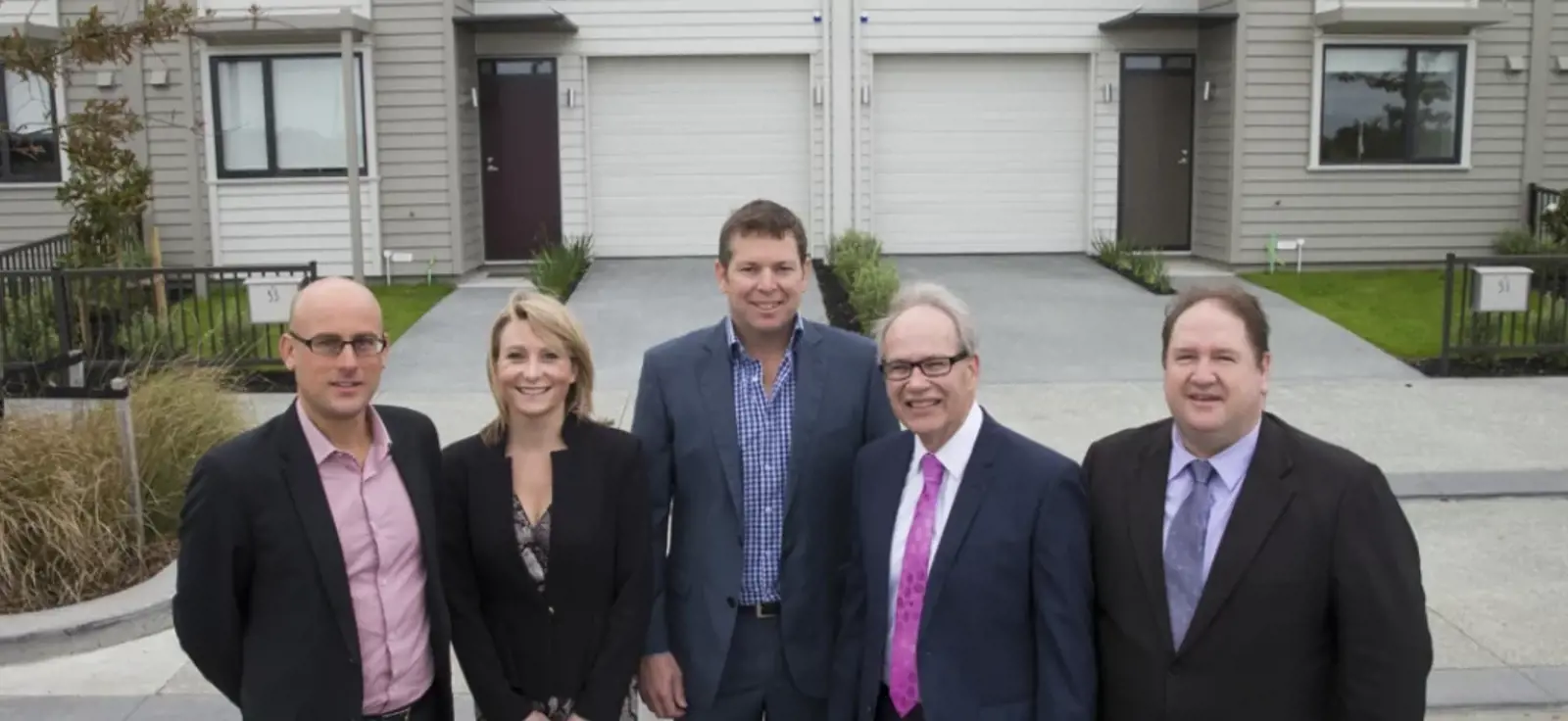 Located across 19 hectares of land in one of the country's fastest growing suburban areas, Ormiston is expected to have a population the size of Dunedin in less than 15 years.
It will include a mix of housing options, from high-quality terraced homes to modern spacious apartments with all homes clustered around green and shared spaces and in close proximity to the 94 ha Barry Curtis Park.
Seven out of the first tranche of 63 homes on Haddington Drive, have been completed in the last month with three of the three bedroom homes already sold and tenanted.
Mayor Len Brown says the terraced houses look great and are just the start of what will no doubt be a thriving community in just a few years' time.
"With all the talk about how we cater for the unprecedented growth Auckland is experiencing at present, large scale developments like we've seen at Hobsonville Point are the key to retaining existing and accommodating future Aucklanders"
"Ormiston is another great example with a carefully created masterplan that make the most of its surrounding environment to create a true community and if the first homes are anything to go by, it's going to be a great place to call home."
Panuku Director of Development Allan Young says design and community outcomes have from the outset been fundamental to the masterplanning process and it's great to see this being reflected at this early stage.
"When delivering at scale, it needs to be as much about quality as quantity and this is nicely demonstrated in these early builds by Todd Property and it's building partner Fletcher Living."
The completion of the first homes follows the first major building which opened in February, the Pak n Save Ormiston supermarket.
Resource consents have also been lodged recently for another 70 terraced houses along with a new medical centre and office building.
The entire Ormiston Town Centre development is expected to be completed around 2023.