Wynyard Crossing Bridge resource consent
withdrawn
22 June 2020
The resource consent application to replace the current Wynyard Crossing Bridge with a new design has been withdrawn.
The work completed to date will be put aside until funding is available.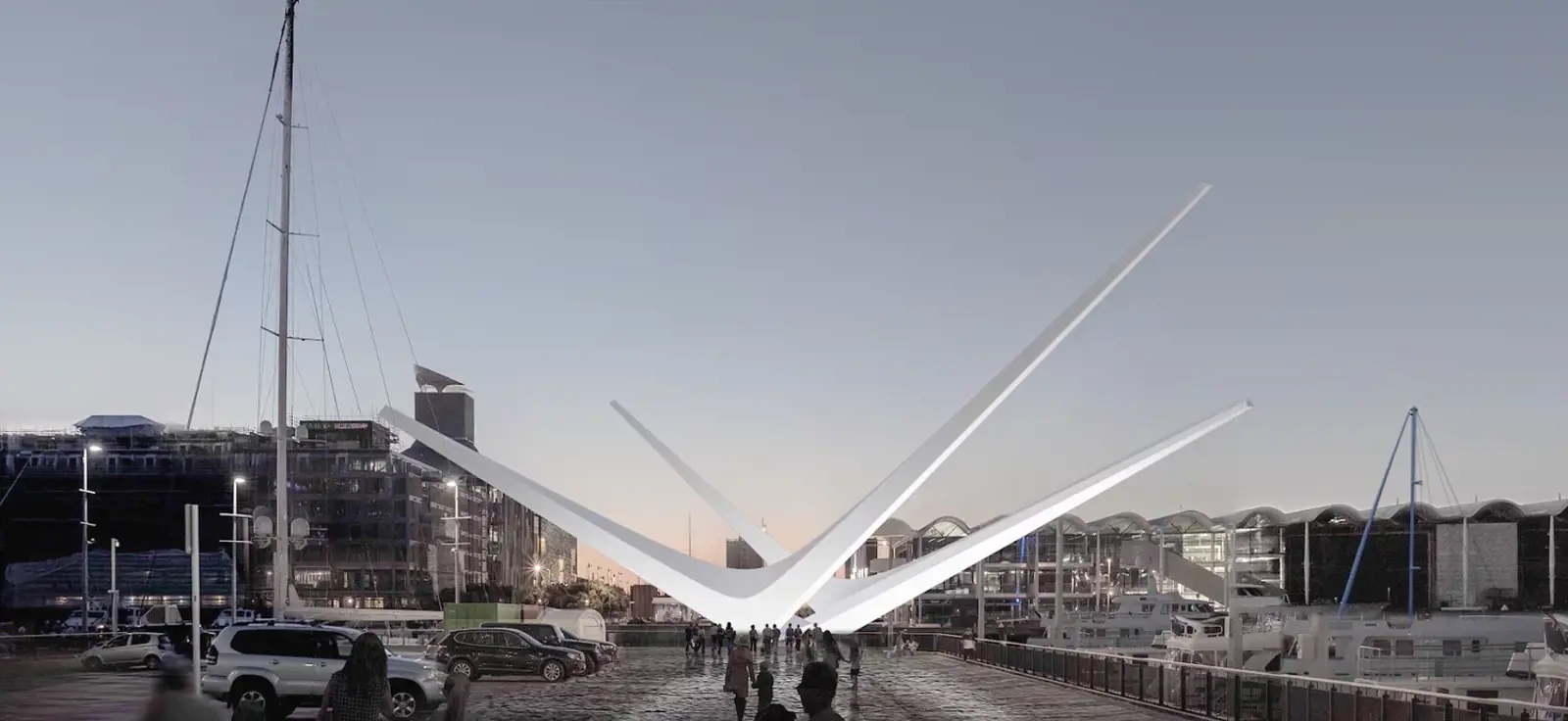 The Wynyard Crossing Bridge, originally instated for the 2011 Rugby World Cup, is a popular route for people walking and cycling between Te Wero Island and Wynyard Quarter. It was always intended to be in situ while a more permanent and progressive bridge concept was explored.
In the lead up to the 36th America's Cup, plans to replace the existing bridge were brought forward, and Panuku Development Auckland began the consenting process.
"We responded to a call to explore the feasibility of replacing the Wynyard Crossing Bridge within a certain budget, in time for the 36th America's Cup," says Panuku's Priority Location Director, Fiona Knox.
"At the time the budget we were allocated was tight, but we were happy to fast track the feasibility work to see if it was possible, knowing the work completed would always be of use."
To date, an accelerated programme of investigations has been undertaken, and a resource consent application was submitted for the new bridge design option. After further cost assessment, the prudent decision was made to withdraw the resource consent application.
Looking forward, Panuku will apply for the required funding in the 2025 Long-Term Plan (LTP) budget bid. If successful, the design and consenting work completed to date will be incorporated in a renewed resource consent application. Until then, the current Wynyard Crossing Bridge is set to undergo a thorough repair and maintenance programme that will extend its lifespan.
As a long-term option, a new bridge design is still preferred over a maintenance programme, however, at this time it's not financially viable as capital funding is not available.
"We're committed to delivering a new Wynyard Crossing Bridge that is fit for purpose and of the highest quality and design, when the time is right," says Knox.