Waterfront Plans
win award
07 November 2015
The plans for Wynyard Quarter win international planning award in the USA.
Planning for the second stage of the urban renewal of Wynyard Quarter on Auckland's waterfront has been honoured with a prestigious international award in the United States overnight.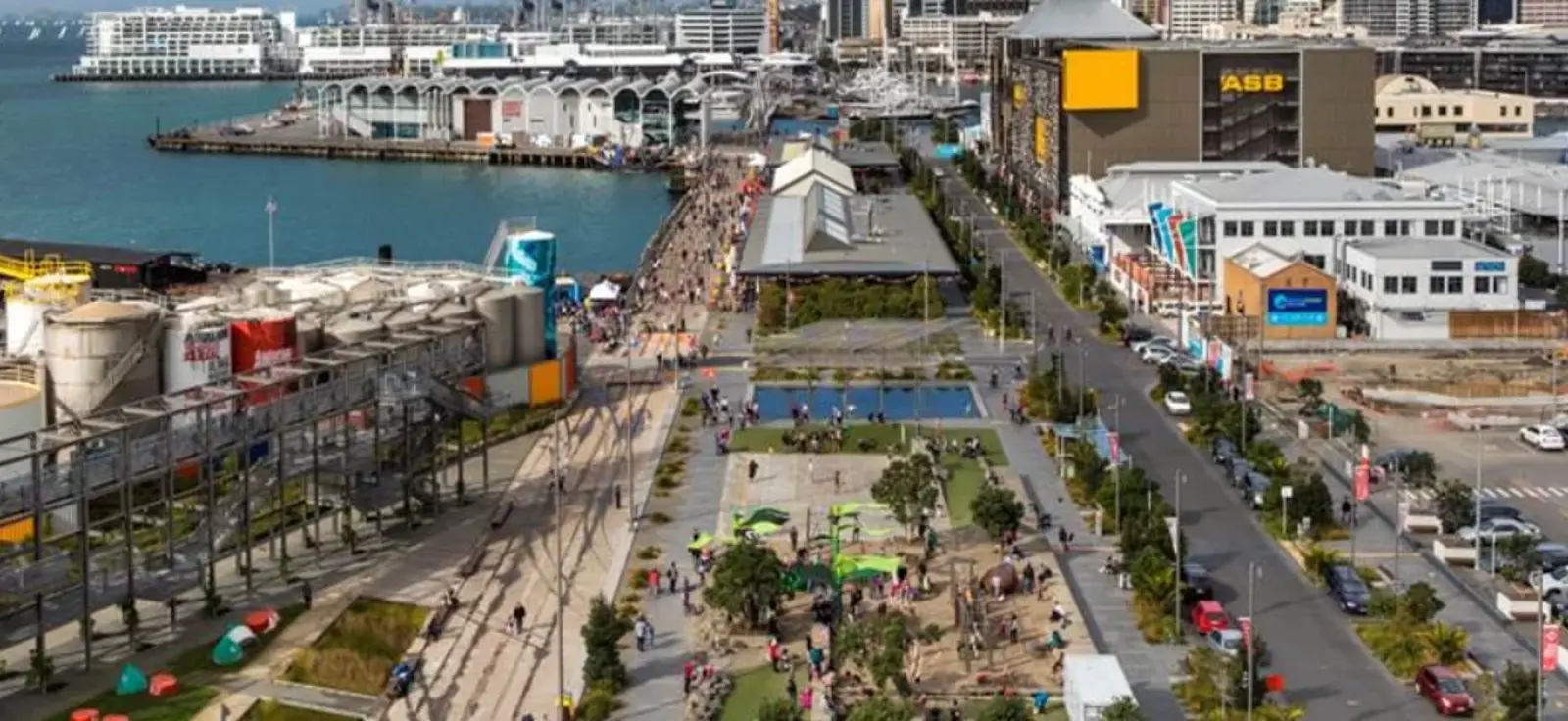 The award relates to a 3.5 hectare block in the heart of Wynyard Quarter, known as the central precinct, where construction is now underway on up to 500 townhouses and apartments and 48,000 square metres of commercial spaces.
In recognition of the pre-development work and planning for the area, Panuku Development Auckland has taken out the Comprehensive Plans Category at the "Excellence on the Waterfront" awards in Washington D.C.
The award acknowledges the overall design treatment which celebrates the proximity of the precinct to the sea-edge, the environmental values demonstrated by new building ratings and a sustainability development framework and the open and collaborative approach during the planning and investment processes.
Panuku Development Auckland Chief Executive John Dalzell says it's a huge honour especially considering the entry was up against some stunning waterfronts in Europe, Asia and North America. "In our planning for the second stage of Wynyard Quarter we've looked to test a number of city-building strategies in the form of mixed-use, private development, leasehold structure, reverse sensitivity, stretched sustainability targets and a wide range of housing types – all in an urban setting."
"It's excellent to have this further recognition on the international stage and the award is a tribute to the collective efforts of all the team and the developers and their designers that are starting to deliver on the vision Aucklanders have for the area."

Panuku Development Auckland Chief Executive


John Dalzell
"The challenge now is to sustain this momentum and incorporate the approach that has been so successful in Wynyard Quarter into the revitalisation of the rest of the public parts of the waterfront and other transformation opportunities across the region." Construction got underway in the central precinct to Wynyard Quarter this month with ground breakings on the first of the residential and commercial sites. The first homes are due to be completed by early 2018 and first commercial building is expected to be tenanted by mid-2017.
This is the second award for Wynyard Quarter in the Excellence on the Waterfront Awards after the first stage of the areas renewal, the transformation of Jellicoe Street, North Wharf and Silo Park won the Top Honour Award in 2012.