Wynyard Quarter welcomes its
first residents
05 December 2017
The first residents to call Wynyard Quarter home will begin moving in from today, marking a major milestone in the redevelopment of the waterfront location.
The city's urban regeneration agency Panuku Development Auckland has partnered with Willis Bond & Co. to deliver 500 homes in Wynyard Quarter, the first of which – Wynyard Central Pavilions – is now complete.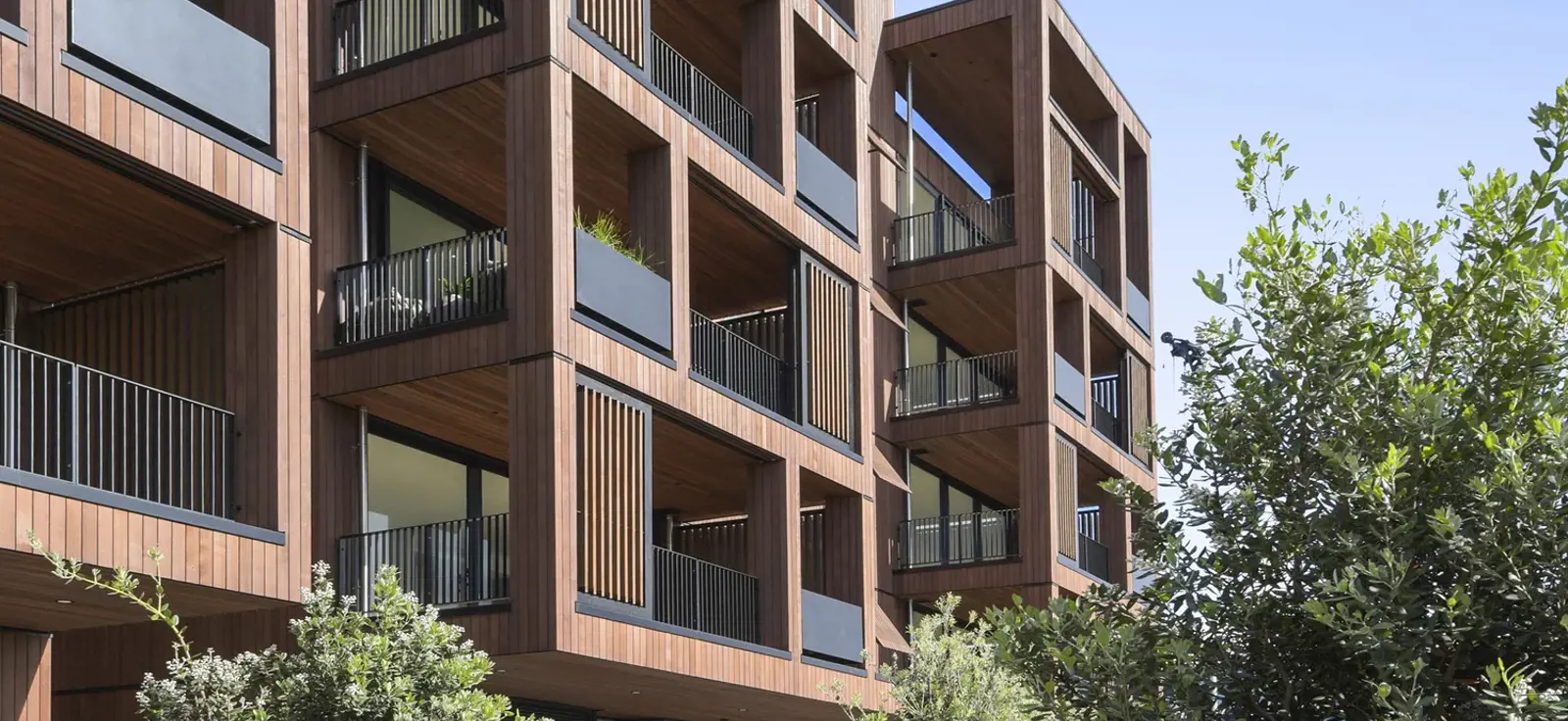 The first stage of the new precinct offers a mix of 113 residencies comprising 25 free-stranding pavilions, eight townhouses and 80 apartments with retail space on the ground floor.

It's been six years since the opening up of the western edge of Auckland's waterfront in August 2011, and the completion of stage one of what is New Zealand's largest urban regeneration project outside of Christchurch.

Panuku Waterfront Development Director Katelyn Orton says this is a huge achievement in the journey of Wynyard Quarter, which has been transformed from a deserted and uninviting space by Waterfront Auckland (now Panuku) into a thriving destination for Aucklanders and visitors.
"The Quarter's first ever residents have such a unique vantage point in Auckland; with the very best of sea and city right on their doorstep,"

Panuku Waterfront Development Director


Katelyn Orton
"It will be so exciting to watch a new neighbourhood grow into a community in what also marks a new phase of life for this location."

The Quarter's first occupants will move into the pavilions at the front of Wynyard Central; a location that places them at the heart of Wynyard Quarter where hundreds of events from Silo Cinema to art exhibitions and specialist food markets are held throughout the year.

The properties overlook Daldy Street Park, which is nearly a hectare of green open space, and they are a stone's throw away from a range of popular eateries on North Wharf and Jellicoe Street.

Willis Bond & Co Director Roger Twose says that Aucklanders are beginning to embrace apartment living.

"We've always believed that Aucklanders have been waiting for the right quality with the right tenure in the best location," says Roger.

"Living at Wynyard is now a compelling proposition for those who place a premium on lifestyle and access to world class amenity."
Willis Bond is also leading the delivery of 51 apartments at 132 Halsey, which is expected to be completed by early to mid-next year.
Works will then begin on 30 Madden where construction of 90 more homes is expected to get underway around the middle of 2018.