Red Bull Flugtag to take flight in
Wynyard Quarter
28 October 2022
'Flugtag' means 'flight day' in German
In New Zealand on 10 December, 'Flugtag' means there will be 38 teams flying their zany gravity defying contraptions across, and ultimately into, Jellicoe Harbour in Wynyard Quarter.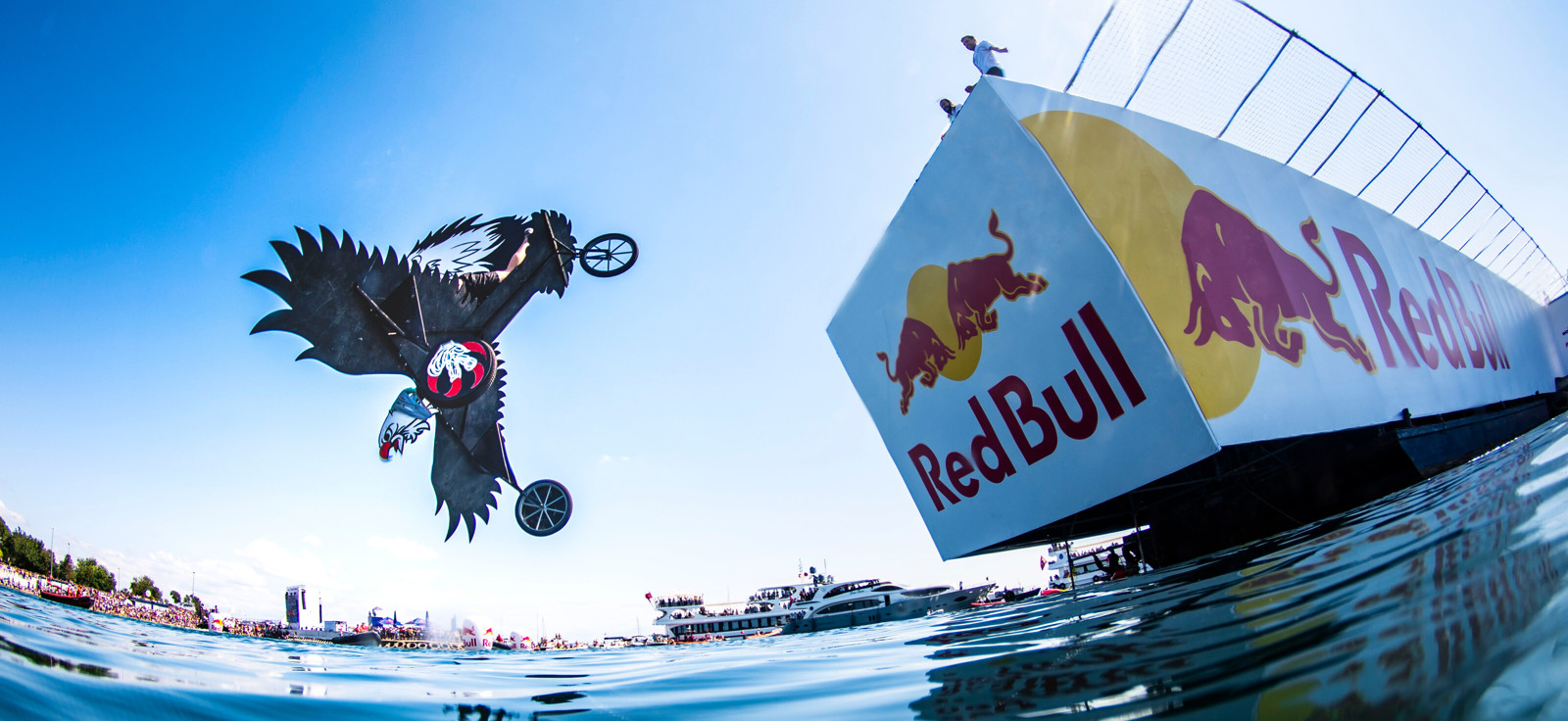 After a few false starts due to covid-19 lockdowns, the highly anticipated Red Bull Flugtag competition is back in New Zealand for the first time since 2004.
Flugtag is a uniquely entertaining event that challenges wacky engineers and fearless pilots to fulfil their dream of flying. First, they construct their flying machine. Then they take a leap of faith off a six-metre platform, to see how far they make it before plunging into the water below.
The criteria of who wins is judged by a selected panel who mark the teams on distance, creativity, and flair. The crew with the most points will then be named the ultimate Auckland Red Bull Flugtag winners of 2022.
An ambitious target has also been set by All Black Beauden Barrett, who earlier in the year kicked a ball 55-metres across the harbour to set the distance for teams to try meet. Any team that does surpass Beauden's mark, will be the proud recipients of a year's supply of Red Bull energy drink.
The event is not all about staying airborne, there is equal importance attributed to running a clean event that leaves no trace. To ensure the water is kept debris free, RedBull has partnered with not-for-profit organisation, Sea Cleaners, who will be on the water removing anything discarded from the flying machines on the day.
This is a free, family friendly day and the best viewing will be from along North Wharf, Halsey Wharf or in the event zone on the bases north of Silo Park. If there are unsuitable flying conditions on the day, the event has a rain date of Sunday 11 December 2022 instead.
The first craft will be taking flight at 12:00pm and the event will wrap up with the winners announced at 5:00pm.
It's set to be quite the spectacle, and an event not to be missed. To find out more about what's planned, head to the Red Bull Flugtag website here.
Image courtesy of Ateş Evirgen / Red Bull