City of
Colour
29 April 2022
This May is all about coming together with City of Colour, where you can discover over 50 art and lighting installations across the city centre in the form of an immersive, visually captivating trail.
There will be sights to see day and night from 6 – 22 May, and of course, your waterfront has lots to enjoy – on land and at sea!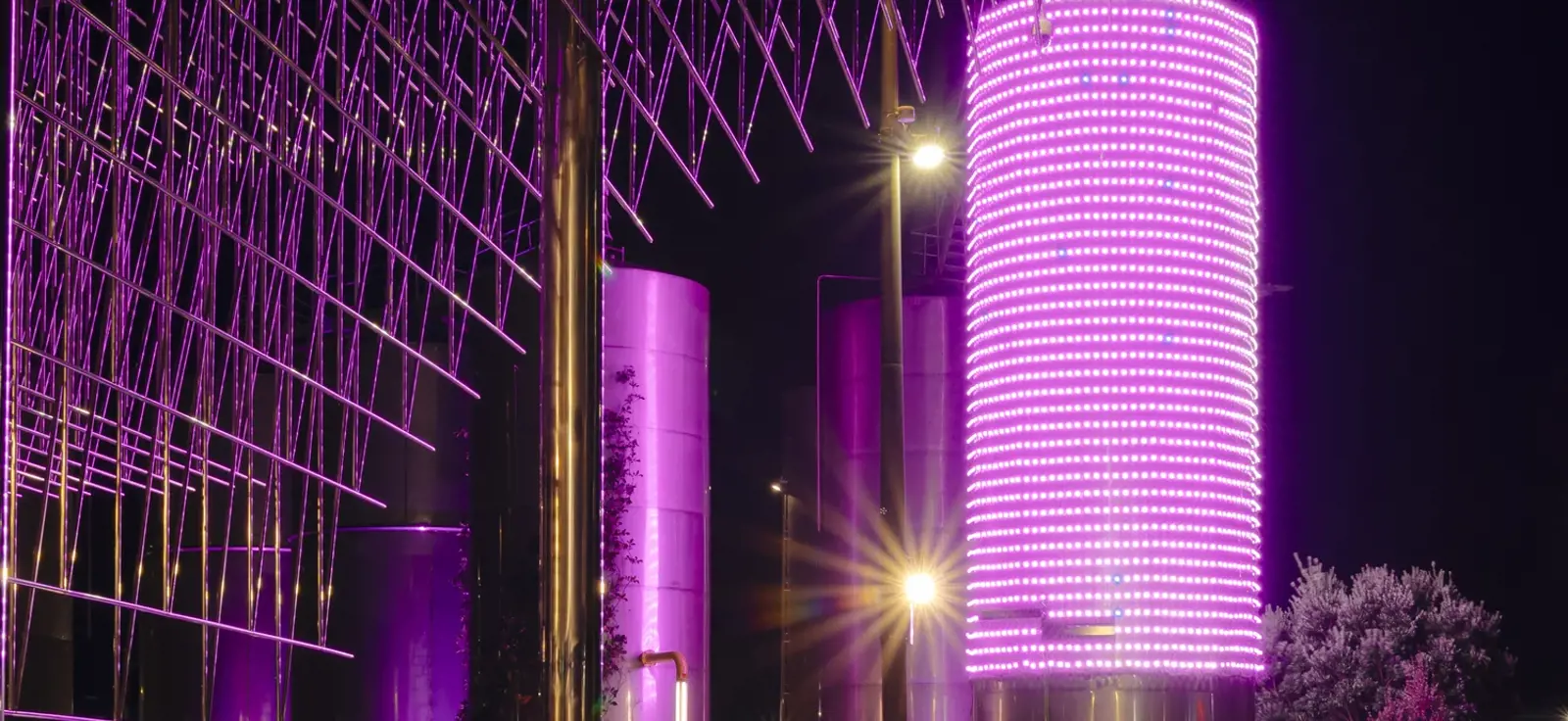 Photographer: Luke Foley-Martin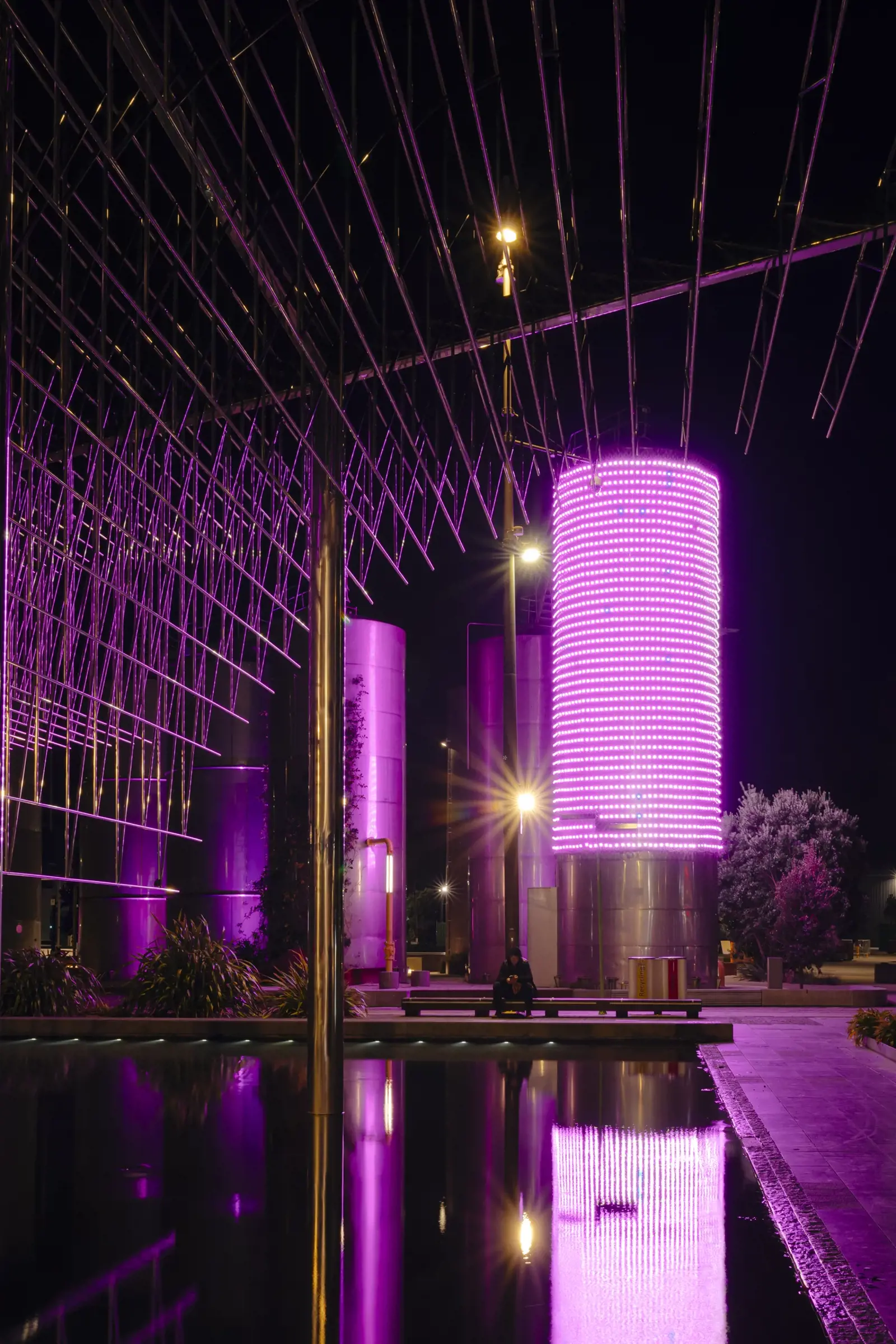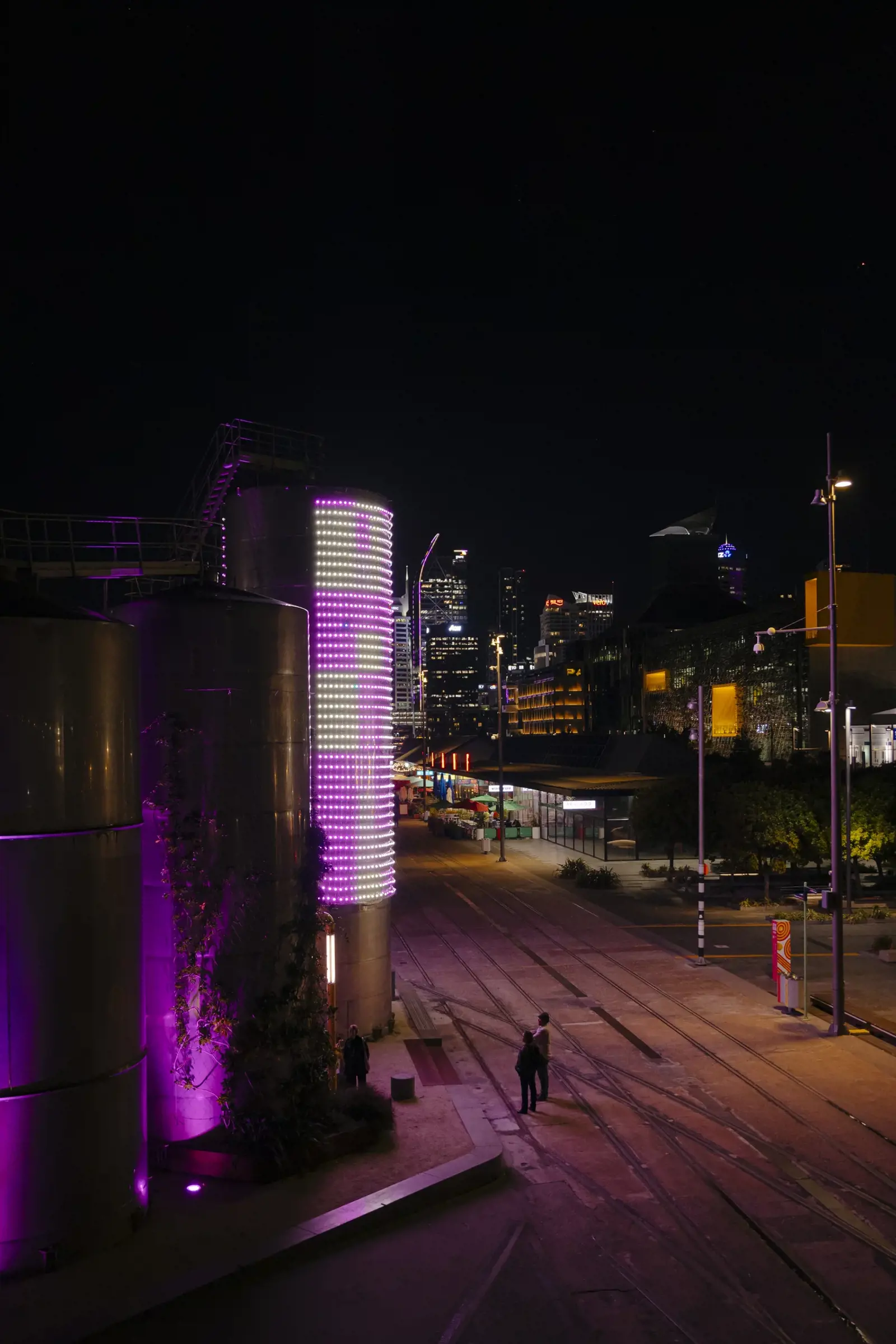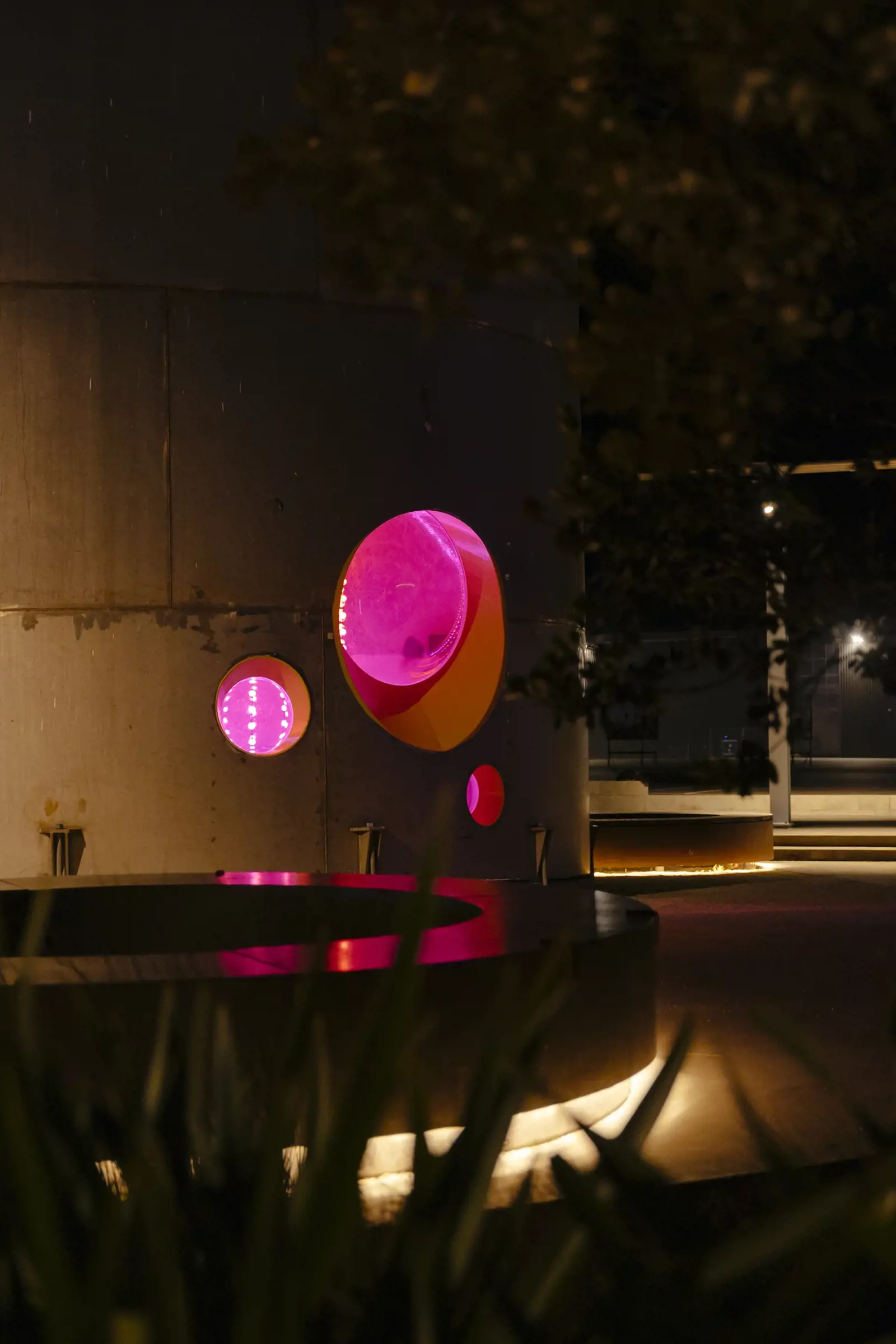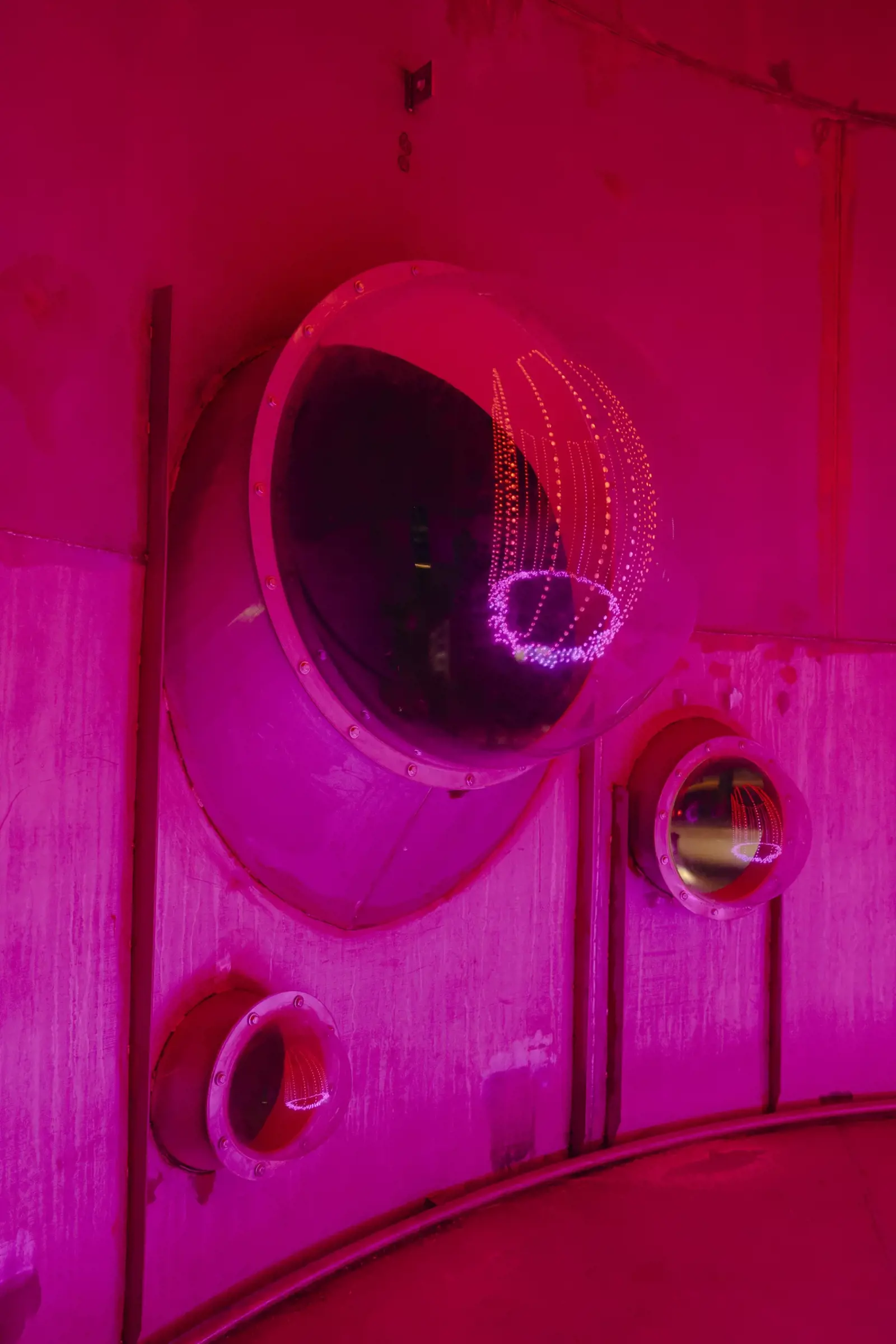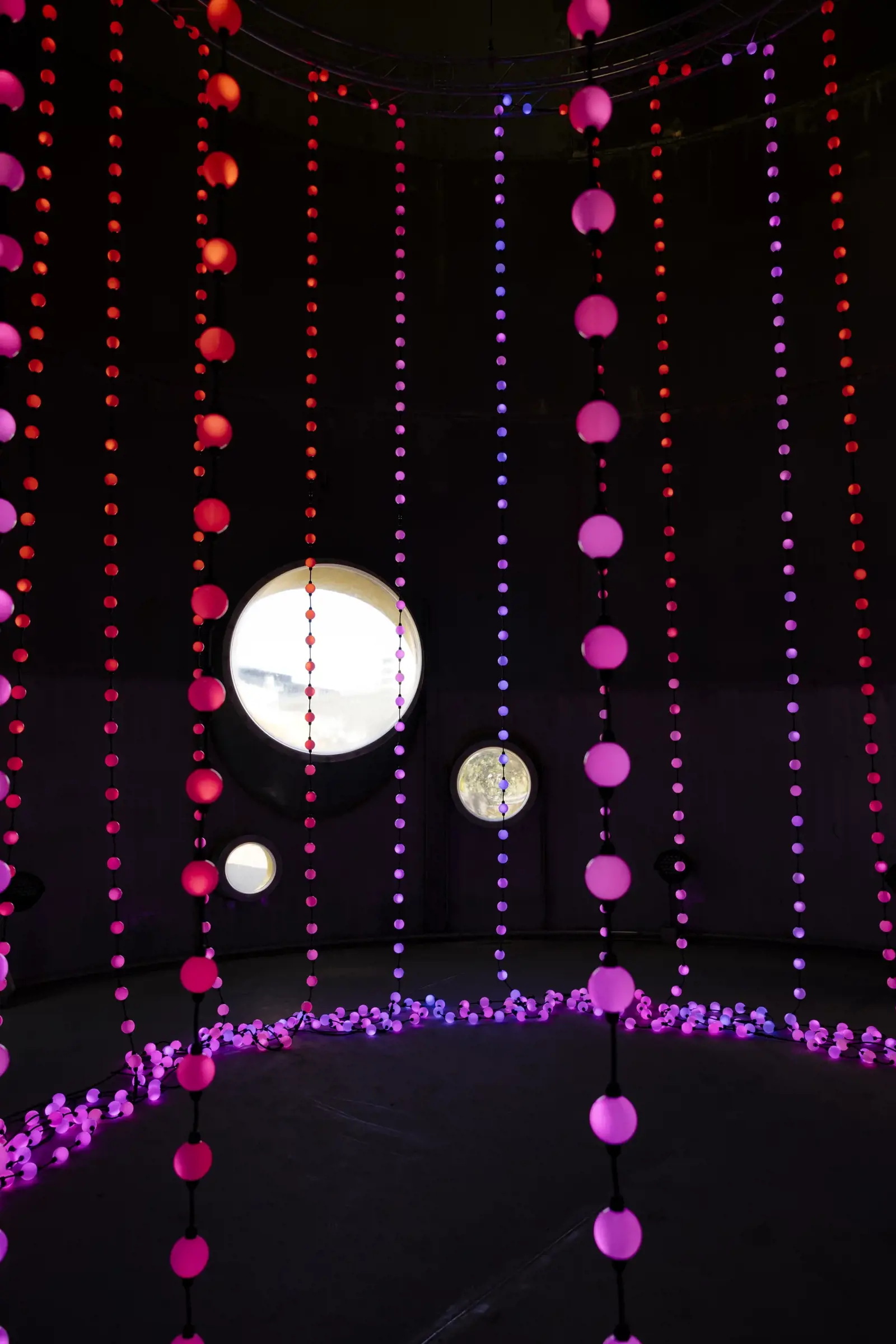 Night Lights Dragon Boat Festival
For one, there will be exciting twilight dragon boat racing taking place within Westhaven Marina. The inaugural Night Lights Dragon Boat Festival will bring communities and culture together with a fusion of creative lighting display created by Angus Muir and cultural entertainment from Tung Tek Lion Dancing Association and the Epsom Chinese Association.
Originating from China's southern Guangdong Province, dragon boats are a popular part of Tāmaki Makaurau / Auckland's maritime scene, so this event is an exciting addition to the City of Colour celebrations. We can't wait to host this event at Westhaven Marina (in the St Mary's Bay water space) on Saturday 14th May (5pm – 9pm) with the wellbeing and community-focused Auckland Dragon Boat Association.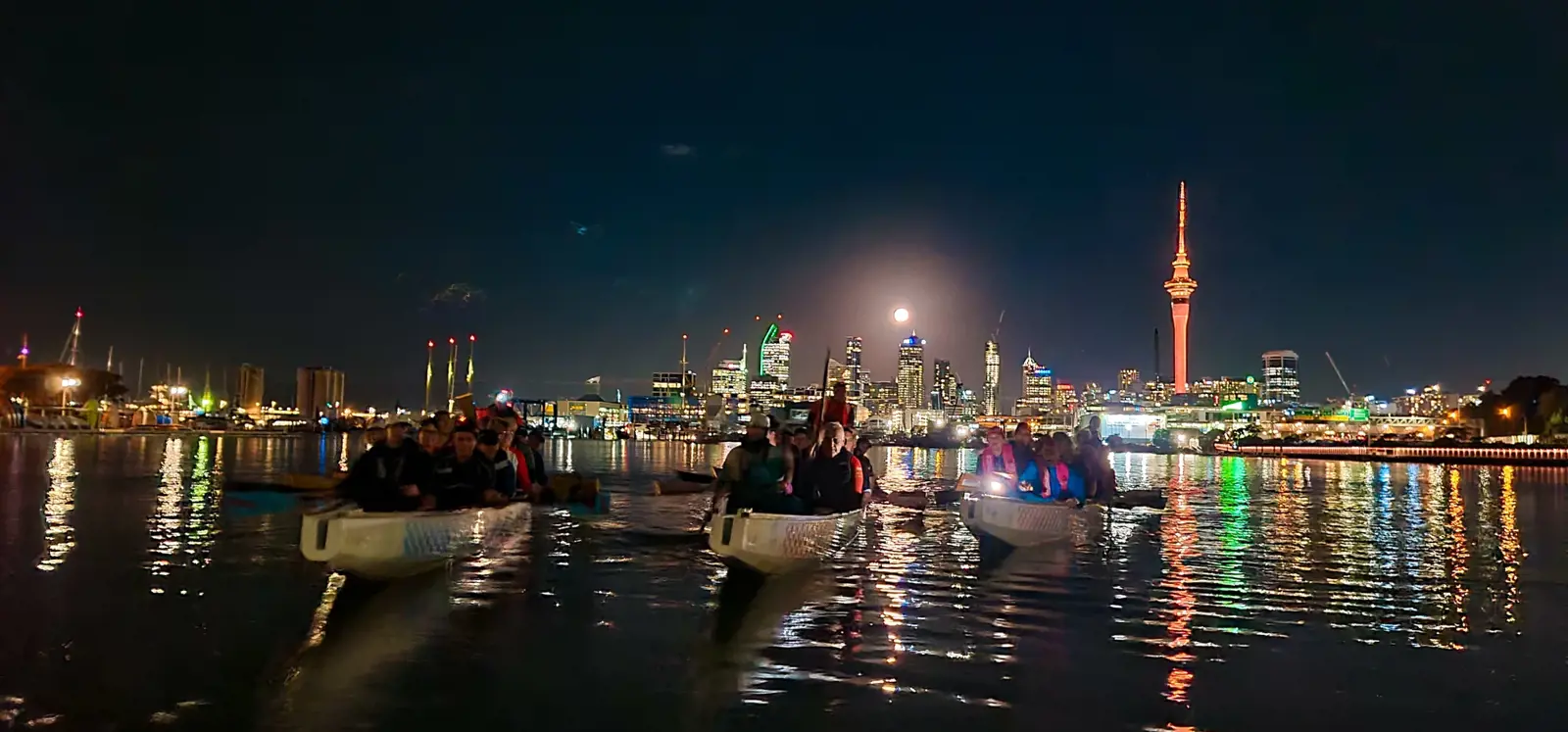 Get ready for dragon boat racing
With its recent upgrade and extension, Silo Park now boasts a vibrant play area called the Playline. Adorning bright yellow pipes and fittings that were repurposed from the previous Bulk Storage Terminal, these colourful interactive features can now be enjoyed by the public. There's a swing set, sections that light up, a talking tube that carries sound from one end to the other, and lots of other interesting play elements to discover.
For City of Colour specifically, the mighty Tank 117 will be lit with a vibrant autumnal light show choreographed to welcome people back into the city. Nearby, you can check out Echo, the first installation to feature in the Silo Park's newly commissioned 'exhibition tank'. This immersive audio-visual experience by Suren Unka and Angus Muir can be viewed by looking through the portholes into the vast tank structure!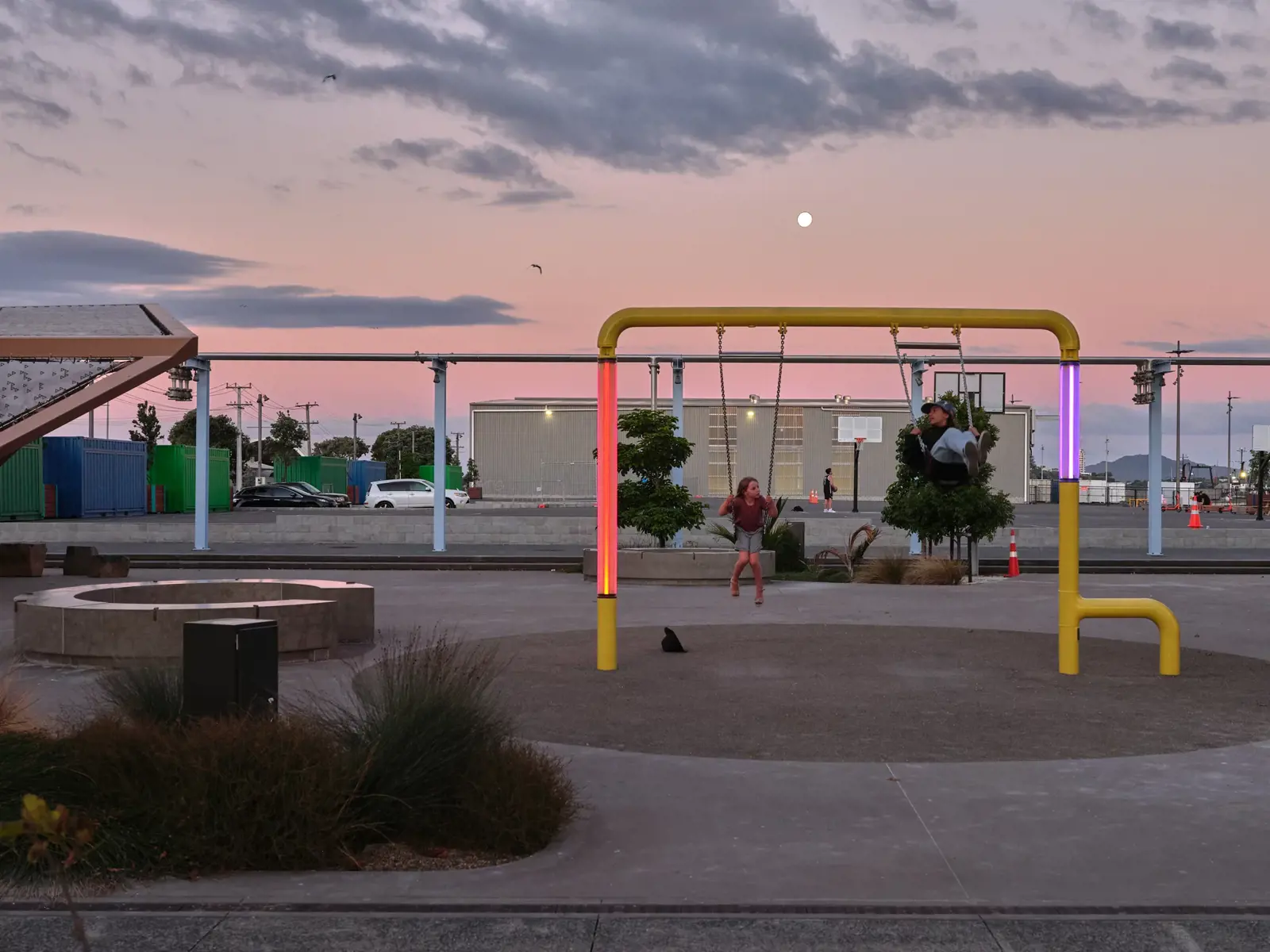 With Neon Ocean, a community of vibrant sea creatures that call the Waitematā Harbour their home will be visiting us on the surface for a limited time, you'll find a school of neon fish waving in the wind and wiggling beneath your feet.
Behind Silo Park, meanwhile, discover City of Colour in Black and White. This outdoor photo exhibition by photographer and rollerskater Madi Collis captures the vibrant humans who skate, bike and play ball on Auckland's waterfront.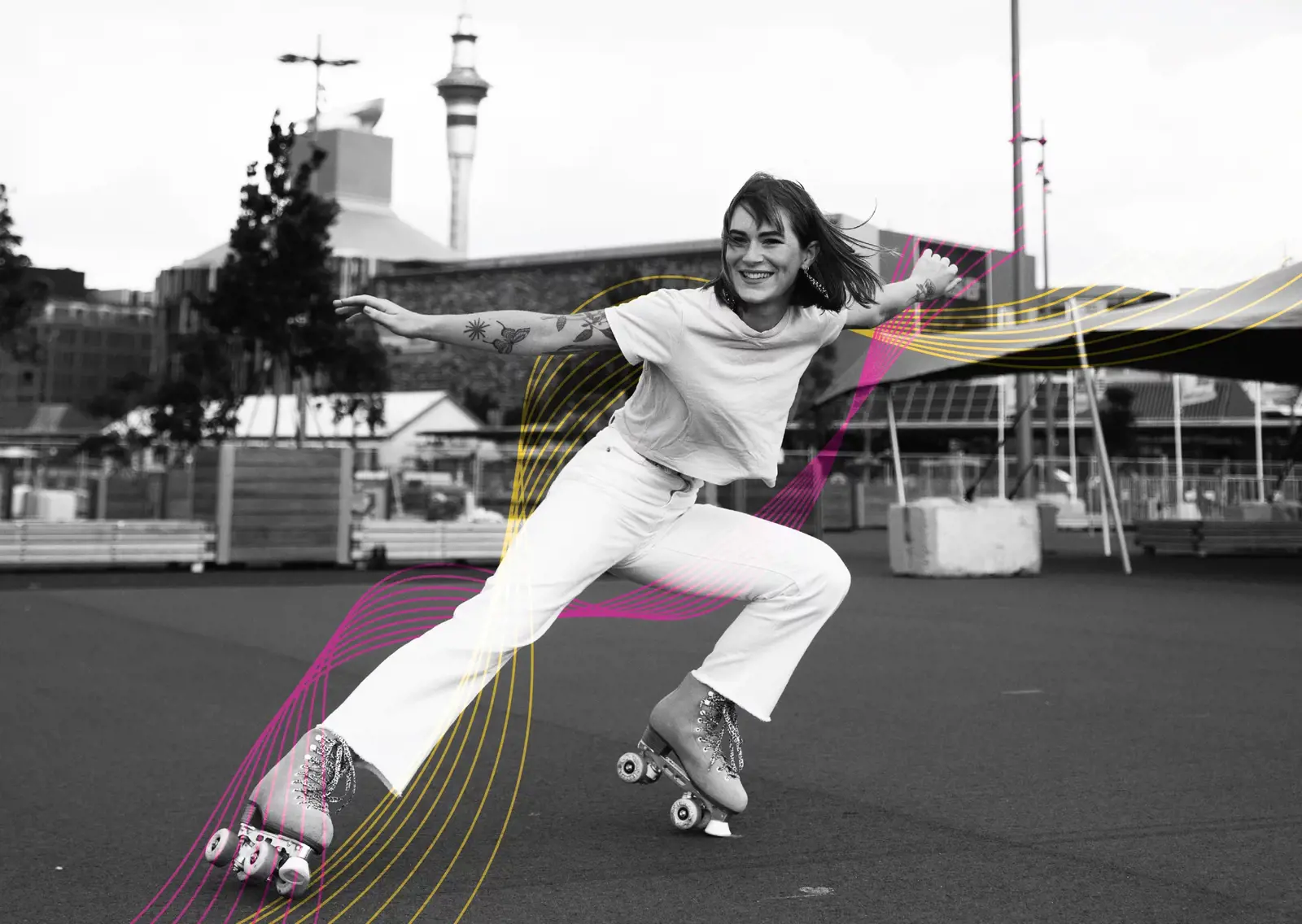 'City of Colour in Black and White', by Madi Collis
You'll of course find beautiful lighting and mahi toi (artwork) displays throughout Wynyard Quarter and the surrounding waterfront, such as Papatūānuku on Tīramarama Way and the epic 'Mai I ngā maunga ki te moana' ('from the mountains to the sea') mural on the Amey Daldy pump station.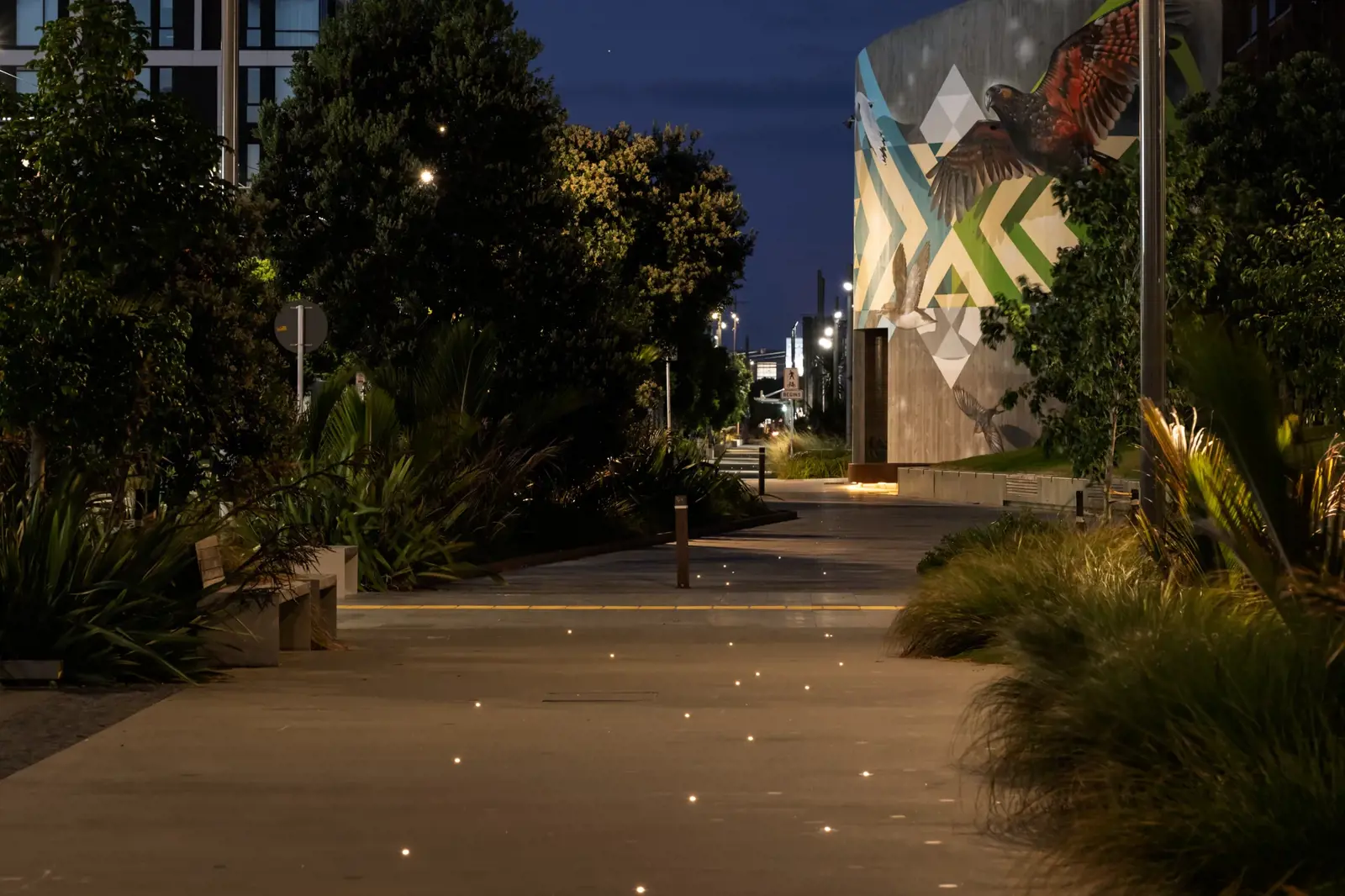 'Mai I ngā maunga ki te moana', by mana whenua artists Janine and Charles Williams
Co-curated by award-winning designer Angus Muir and Auckland Council's city centre place activation principal Barbara Holloway, City of Colour is all about coming together to enjoy installations at the Viaduct, Britomart, Te Komititanga, Aotea Square, Vulcan Lane, Freyberg Square, Fort Street, Silo Park, Queen Street and more. We'll also get to enjoy new looks for locations such as the Town Hall, The Civic, the Sky Tower, the Harbour Bridge, Lightship on Bledisloe Wharf.
So, when you and whānau head out for fun this May, we suggest stopping by your waterfront for some kai in one of the many mouth-watering eateries, before heading down to Silo Park for some illuminated play at the Playline. And of course, we hope to see you all at Westhaven Marina on Saturday 14th May when we come together for plenty of dragon boat fun with great food and entertainment!
City of Colour is a partnership between Heart of the City and the council. Find out more at https://heartofthecity.co.nz/city-of-colour