Wynyard Quarter's newest laneway
opens to the public
29 June 2018
The original shoreline of the Waitematā Harbour and Māori astronomy are among the distinctly Kiwi attributes celebrated through the design of the newest laneway to open in Wynyard Quarter.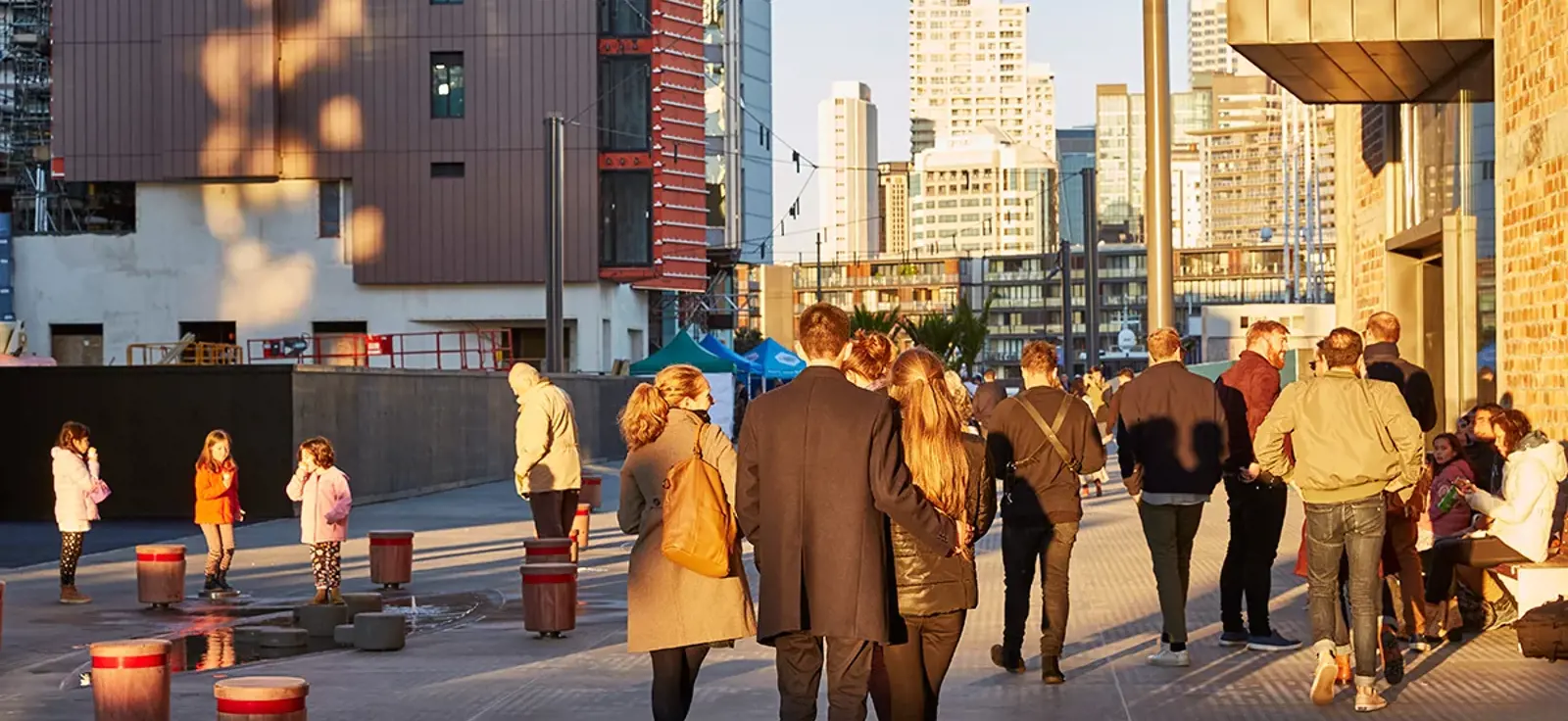 Nestled within the Innovation Precinct, Tīramarama Way is the east-by-west link that runs between Halsey and Daldy streets and literally translated means to shine, glimmer and light the way. More than 480,000 dots have been sandblasted onto the ground of the laneway to represent Auckland's waterfront in 1841.
A stunning light display suspended above it maps stars and constellations specific to Māori astronomy including Te Punga (The Southern Cross) and Matariki.

Waitematā Local Board Acting Chair Shale Chambers says the opening is another step towards achieving an aim outlined in the 2012 Waterfront Plan, which is to create a new city waterfront neighbourhood in the Quarter.

"Since the Quarter welcomed its first residents in December last year, it's been great to watch it shaping up nicely as Auckland's newest neighbourhood," says Chambers. "While parts of the Quarter are transforming to meet the needs of a growing community, it remains a go-to destination for people who want to experience fresh and exciting things in the city."

Panuku Development Auckland, the city's redevelopment agency, partnered with Downer NZ to develop Tīramarama Way over seven months. Its design was a collaboration between landscape architect Megan Wraight of Wraight + Associates and artist Lisa Reihana.

Panuku Waterfront Development Director Katelyn Orton says many of the laneway's design features reflect a commitment to supporting sustainability in the Quarter.
"There are circular burrow planters that act as small rain gardens designed to collect and clean rainwater. A real-life garden laid beneath the ground allows the Nikau grove and other greenery planted along the laneway to flourish," says Orton.

"These are great examples of how the ethos of sustainability flows through redevelopments in the Quarter."

Sandy soils and sea shells unearthed during construction are evidence of the laneway being a former mahinga kai (a food gathering place).

Grooves have been carved into the centre of the laneway to form purposeful puddles that rise and fall with the tides and provide an opportunity for play.
A street party was held to celebrate the opening of the first of two stages of works planned for Tīramarama Way on 29 June. The next phase of construction will see the laneway extended from Daldy Street to Beaumont Street, the timing of which is yet to be confirmed.