102 new, warm, dry and
safe homes for Avondale
27 April 2018
One hundred and two new state homes will be created in Avondale.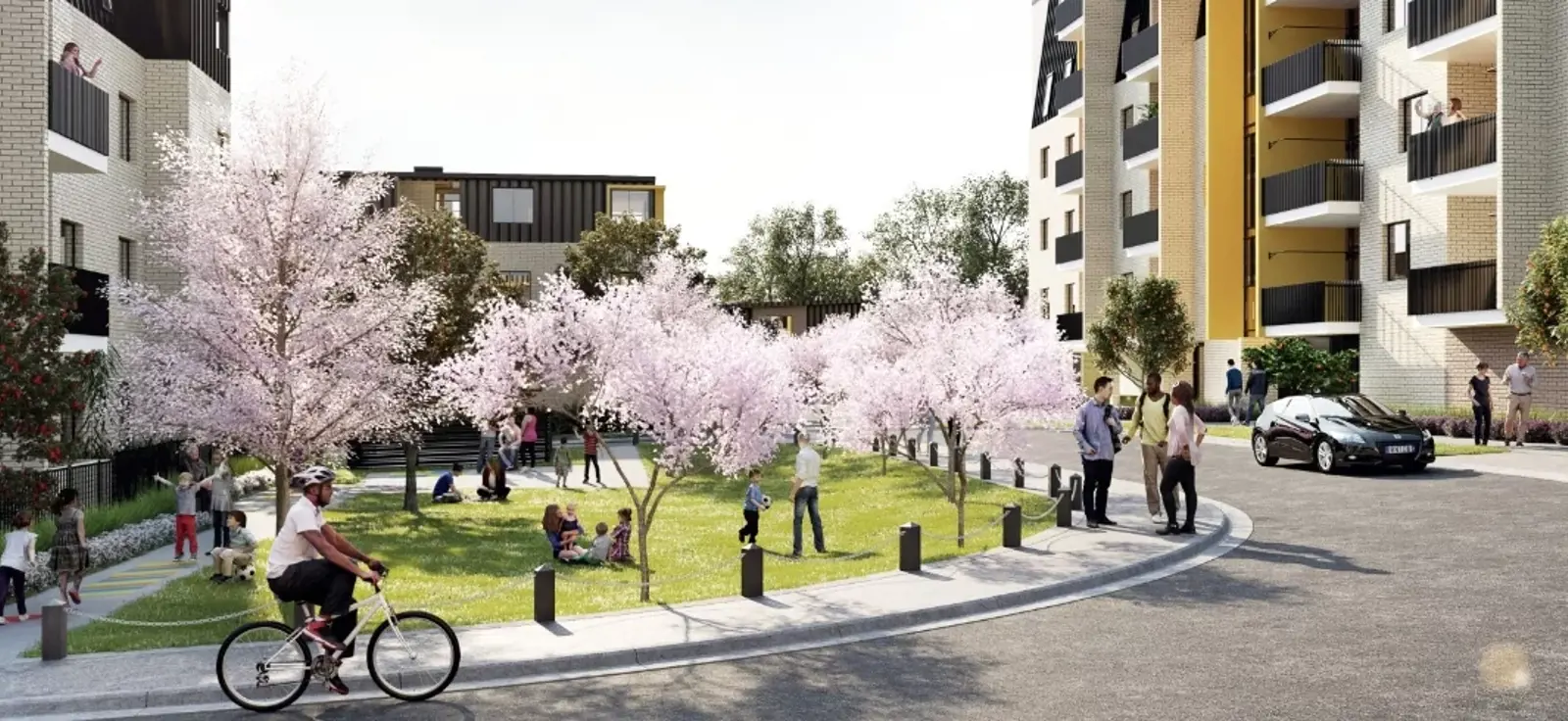 The site, at St George's Road, will be developed for residential housing after an agreement was reached between Panuku Development Auckland and Housing New Zealand Corporation for the purchase of land.
Previously there were only 10 houses on the 9,645 square metre site. These will be replaced with 26 one bedroom, 62 two bedroom and 14 three bedroom apartments across eight buildings ranging between two and five storeys. This new development will house small families and will eventually be home to around 380 tenants.
Tenants residing in the original 10 houses were found new homes last year.
The apartments will be well-designed, sustainable and resilient in accordance with Panuku's Corporate Responsibility Framework. The development will maximise the potential of the land by replacing older state houses with warm, dry and safe homes. The homes will be master-planned to include a community room and a small park for residents.
"This development contributes to the overall vision for Avondale as a key growth area for Auckland," says Panuku's Chief Operating Officer, David Rankin.
The development was designed by Paul Brown & Associates. Civil work has commenced and is being completed by Earthco Civil. Development and construction of the new homes will start in the first half of 2019. The development will be completed late 2020.
"This land will enable Housing New Zealand to build a greater variety of new, warm, healthy and safe homes designed to meet the needs of today's tenants," says Patrick Dougherty, General Manager of Asset Development at Housing New Zealand.
"The development is in line with Housing New Zealand's build requirements, which highlights a substantial need for one and two bedroom units in West Auckland."
The development is happening in parallel with a project by Panuku Development Auckland to regenerate Avondale over 15 years. The revitalisation will focus on:
Enlivening the heart of Avondale's town centre
Creating high-quality, residential neighbourhoods
Strengthening connections with the town centre
Fostering the growth of local businesses.
Panuku recently acquired the old 3 Guys supermarket site at 1909-1949 Great North Road as part of the regeneration project. The site has been identified for a mixed-use development that will boost activity in the town centre.