300 new homes for
Manukau
23 May 2018
Auckland Mayor Phil Goff today announced a major new housing development in the heart of Auckland's south.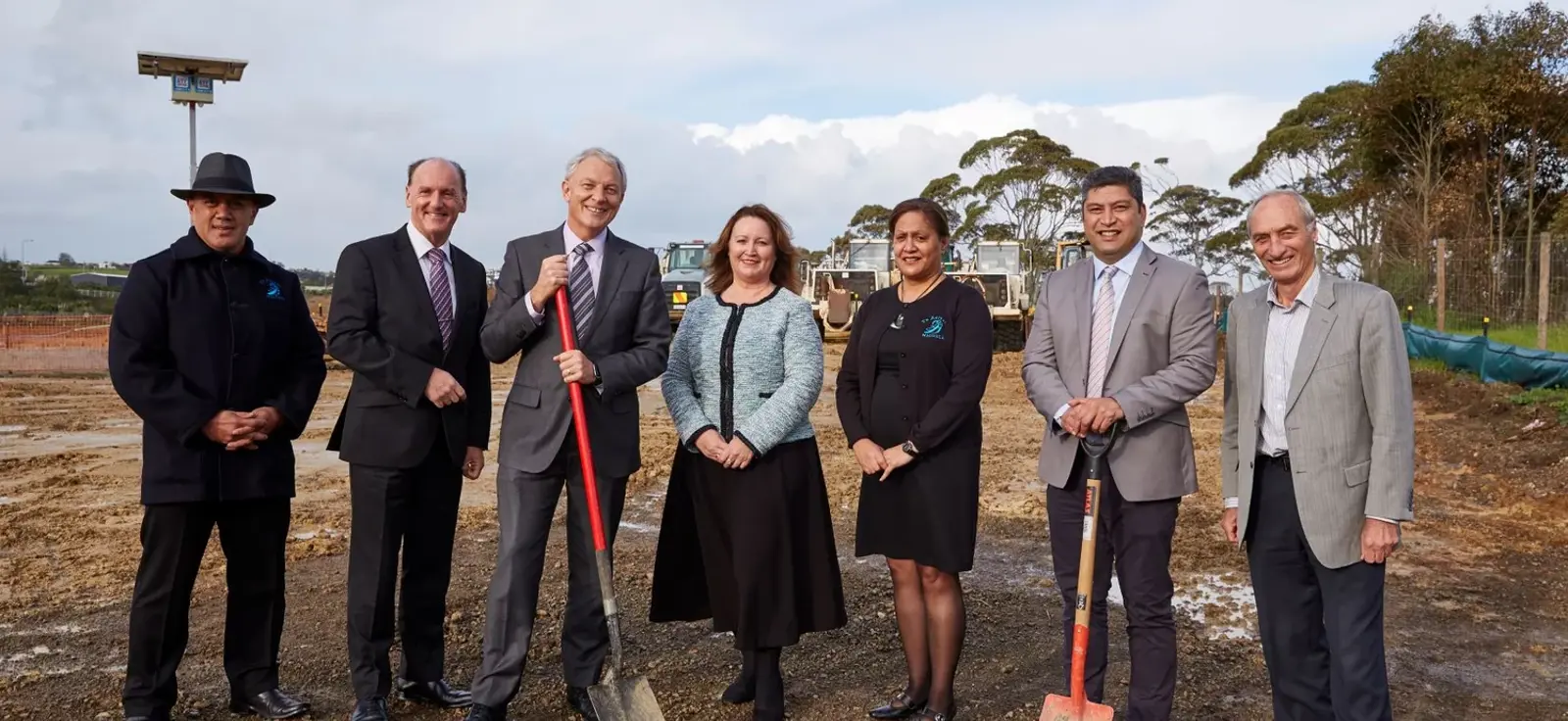 An empty site at 20 Barrowcliffe Place in Manukau will be developed into a residential neighbourhood of up to 300 new homes during the next five years.
The new neighbourhood – Kōtuitui Place – will offer a range of dwellings, from one-bedroom apartments to four-bedroom houses. At least 50 per cent will be sold under an affordable housing scheme and there will be a range of purchase models including rent-to-buy and shared equity to help ensure affordability.
Mayor Phil Goff says, "Auckland Council is absolutely committed to working with Government, NGOs and the private sector to accelerate house-building and the provision of social and affordable houses.
"The houses planned for this development will be built to a high standard, in a location close to great amenities, transport links, education and job opportunities.

Auckland Mayor


Phil Goff
"These homes reflect the changing needs of Aucklanders, with new dwellings catering for single adults through to large families.
Mayor Goff says the development also contributes to the wider regeneration plans for central Manukau.
"The regeneration of central Manukau will be comparable in scale to the award-winning transformation of Wynyard Quarter on the city waterfront. It will create an exciting and reinvigorated heart of the city in the south."
Panuku has entered agreements with Te Ākitai Waiohua and the Puhinui Park Ltd partnership of the New Zealand Housing Foundation, Te Tumu Kainga and CORT Community Housing, to build the residential neighbourhood.
Members of the Puhinui Park Ltd partnership have proven experience and success in delivering affordable homes that are fit-for-purpose for Auckland's growing population.
Manurewa Local Board Chair Angela Dalton says the development of Kōtuitui Place will create more jobs and help drive the local economy.
"This is an important first step towards transforming central Manukau into an affordable and sustainable neighbourhood and a hub for learning, leisure and cultural experiences."
Panuku Chief Executive Roger MacDonald says he is delighted to see this development underway.
"Earthworks started in February and construction is expected to begin later in the year with completion of the homes required within five years."
"Alongside this housing development work is already underway to begin transforming Putney Way into a pedestrian-friendly main street for central Manukau. The street design will be the first of its kind for the area."