Affordable housing model proves
successful in Avondale
25 September 2018
Twenty-two new homes in Avondale have been made available to low income families to purchase using either an affordable shared-ownership or a rent-to-own model.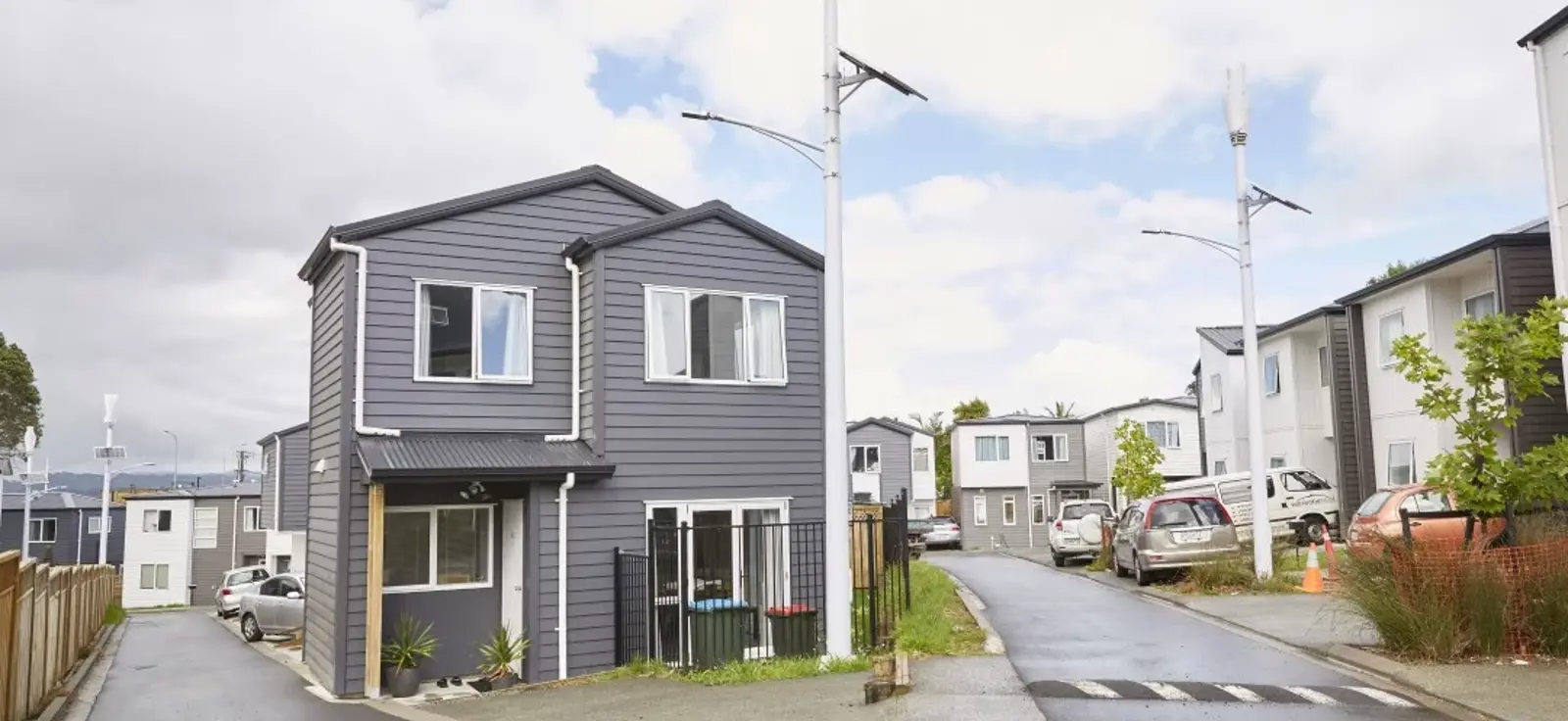 A partnership between Panuku Development Auckland and the New Zealand Housing Foundation, a charitable trust, resulted in a development in Avondale of 33 homes which includes these 22 homes. The development was recently completed and all the residents have now moved in to their new homes.
The development, at 1 Trent St, includes 33 houses, 22 of which were made available to low income families to purchase if they met criteria set by the Housing Foundation. The criteria includes being a New Zealand resident or citizen, at least one member of the family in full time employment and a gross household income for this development of $65,000 - $95,000. Successful applicants receive ongoing financial management mentoring from the organisation if they require it.
The Housing Foundation is a charity that provides alternative affordable housing options which help New Zealanders get out of the renting trap and in to into new affordable homes. They then help households manage their finances so over time they can transition to become independent homeowners.
At Trent Street, Panuku created a development partnership with the Housing Foundation that included a deferred settlement date of two years, helping the Housing Foundation to pass on development savings to prospective homeowners.
The homes are well-designed, sustainable and resilient in accordance with Panuku's Corporate Responsibility Framework.
"Panuku is committed to increasing housing supply in Auckland as part of our wider strategy to create a liveable and accessible city through urban revitalisation," says Panuku's Development Director Allan Young.
"It's fantastic to see projects like Trent St come to fruition. Through this development, low income families can see their dreams of owning a home in Auckland come true."

Panuku's Development Director


Allan Young
"For the Housing Foundation, projects like this enable us to help low income families access affordable housing in locations which would never be available to them when they remained trapped in Auckland's tough rental market," says Housing Foundation General Manager Operations Dominic Foote.
The Trent St development borders the Waterview Shared Path and is just minutes from the Avondale Train Station and the town centre.
The development is happening in parallel with a project by Panuku to regenerate Avondale over 15 years. The revitalisation will focus on:
Enlivening the heart of Avondale's town centre
Creating high-quality, residential neighbourhoods
Strengthening connections with the town centre
Fostering the growth of local businesses