Gardening by
the moon
12 July 2019
Every month Levi Brinsdon-Hall visits Northcote to help look after the community garden beds, both in the library and the town centre, and share his passion for gardening with locals.
Panuku started working with Levi a year and a half ago as part of our local placemaking activities.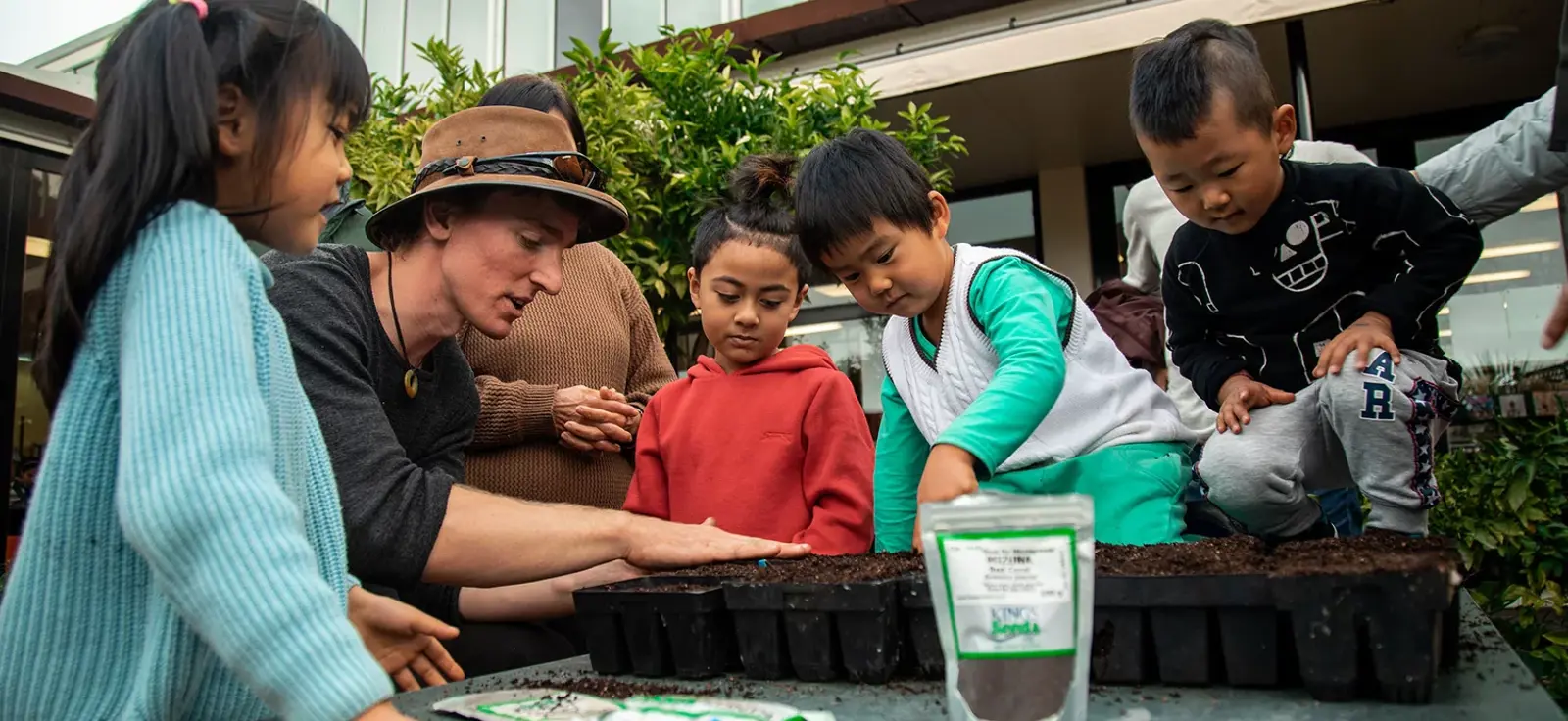 During this time he's transformed planter boxes from flowers beds to edible food beds for the community. He's taught people about composting, work farming, harvesting and growing vegetables from seed. He's also embraced the practice of gardening by the moon to get the most out of the plants he tends to.
At his latest gardening day, held during Matariki Festival, we asked him to share his knowledge with us.
"Gardening by the moon is very important. The longer that you have a practice of gardening, you'll figure out pretty fast that plants, just like humans, they are directly interlinked to the moon.
"Before the full moon is a very good time to sow seeds. Gravity is going upwards towards the air and the seeds really want to sprout. What you'll notice around the full moon is it's a great time to plant all your root vegetables – your radishes, your beetroot, your turnips.
"When it comes to pruning plants, it's very important that you don't do this on a full moon. We want to do it when the moon is getting darker, and the reason for that is the full moon is drawing energy upwards.
"Matariki is such a beautiful thing to celebrate because, for me, it actually makes a whole lot more sense that the new year starts now."
Watch the video below to hear more from Levi about gardening by the moon.