Are you the next
Takapuna Market operator?
28 June 2023
Takapuna has had a thriving market for over 30 years. It's a valued and integral part of Takapuna, that draws people to the neighbourhood on Sundays.
With a new location in the upcoming Waiwharariki Anzac Square in the heart of Takapuna, we're looking for a new operator from September 2023.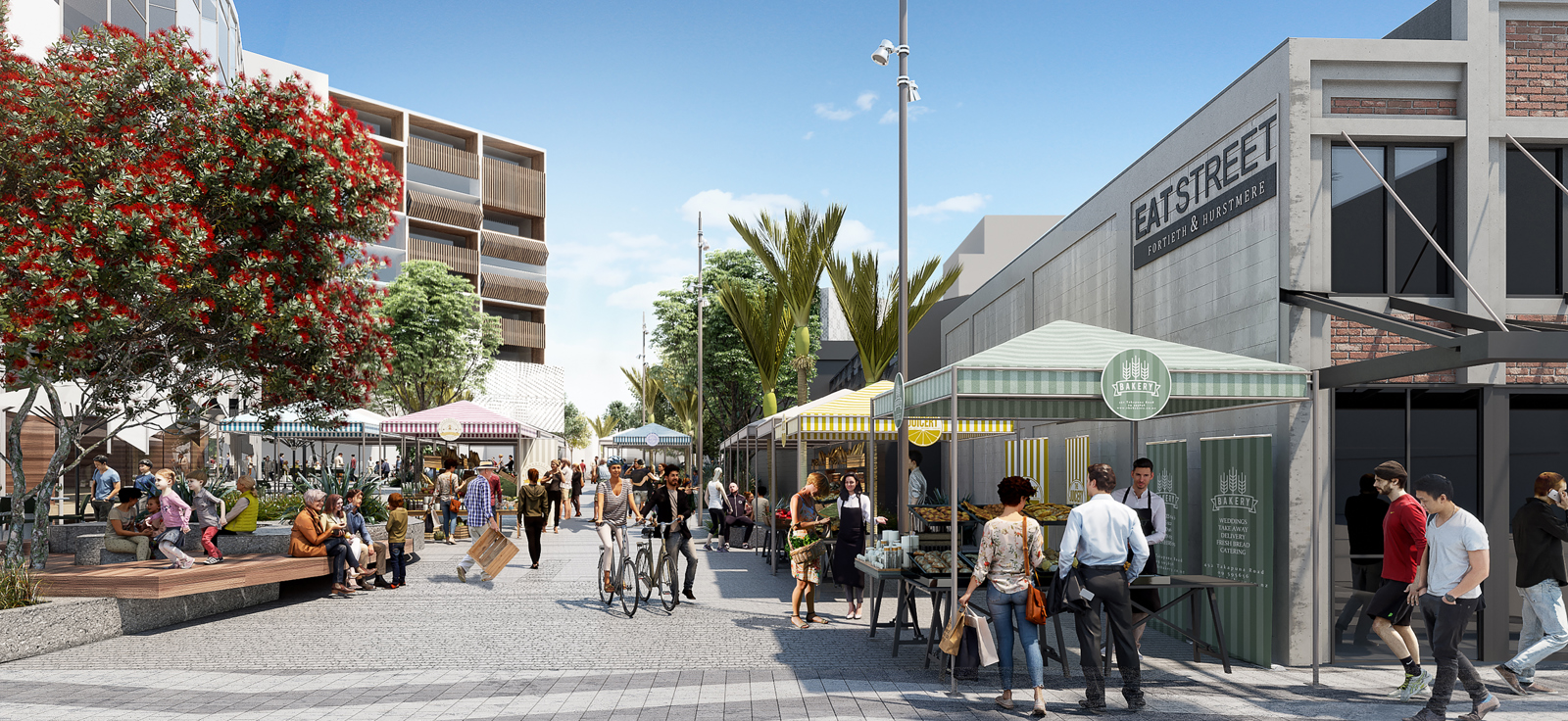 With the upcoming opening of a new public space in the heart of Takapuna - Waiwharariki Anzac Square – the market will shift next door to this exciting new location, from its current home in the car park at 40 Anzac Street. With this new location, we need a new operator to enhance the market and take it to the next level over the next five years, from September 2023.
We're looking for someone with the vision, passion, experience and business skills to create an urban outdoor market that celebrates local flavours and fresh products - such as fruit, vegetables, seafood, bread, flowers - and showcases the vibrant, creative spirit of the Takapuna community.
If this sounds like you, we'd love to hear from you with an Expression of Interest (EOI) by Friday 28 July. Submissions can be emailed to us or posted to:
Eke Panuku Property Enquiries
Ground Floor 82 Wyndham Street
Auckland Central
1010