Auckland foodscape set to change with launch of
The Kitchen Project
30 November 2017
Emerging food entrepreneurs in west Auckland can now apply for The Kitchen Project,
a local initiative that offers affordable kitchen space for product development as well as a mentoring programme.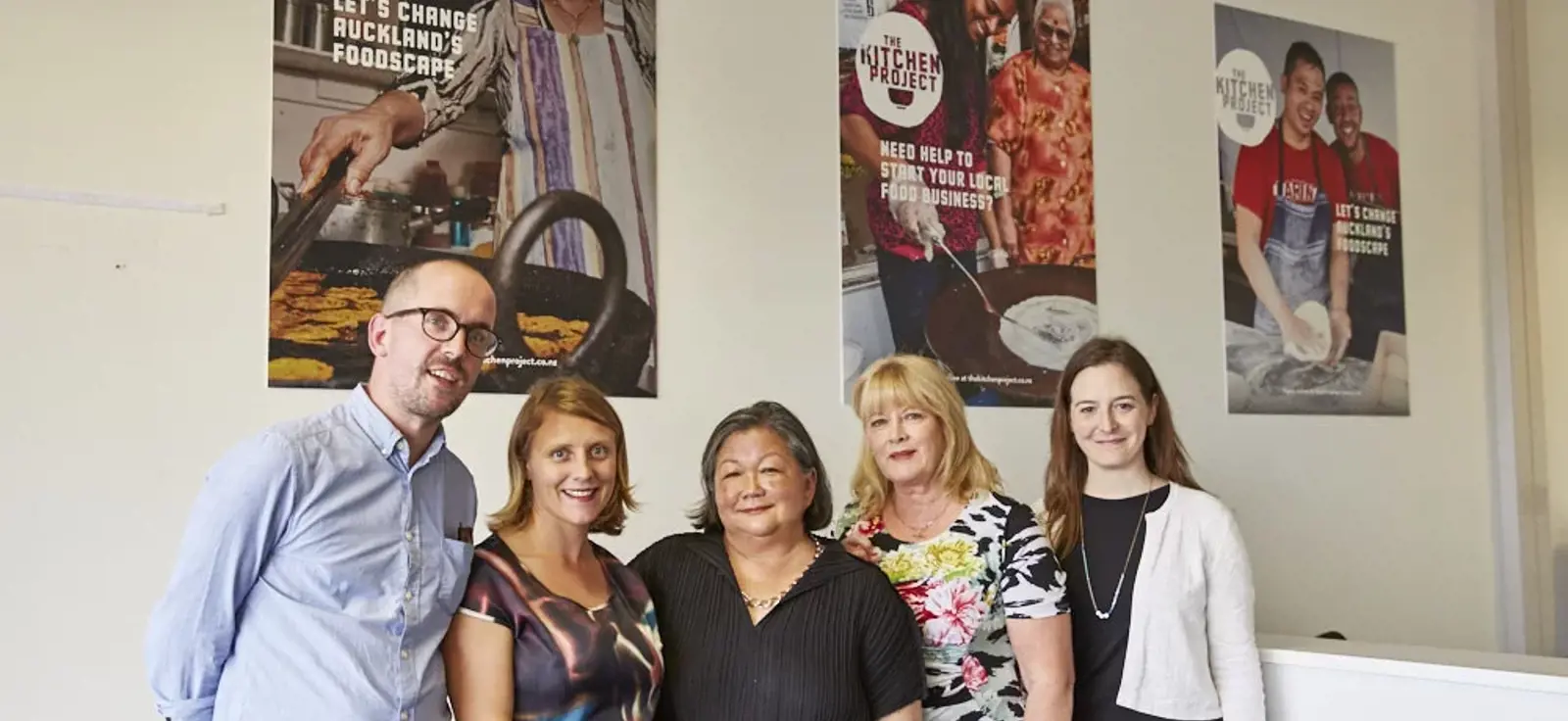 The Kitchen Project, inspired by La Cocina in San Francisco – one of the most successful kitchen incubators in the USA – aims to enhance Auckland's foodscape by supporting the development of food and beverage with a focus on culture, healthy food and sustainable business practices.
La Cocina Deputy Director Leiticia Landa who has been advising The Kitchen Project, says for San Francisco communities, in particular local migrant women, this type of incubator programme has been life changing.
"Over the past 12 years we have seen every kind of food business imaginable. By investing in emerging entrepreneurs and making our commercial kitchen more accessible we have seen 150 jobs created, 24 brick and mortar locations, and over $4 million generated for the local economy," says Landa.
Panuku Development Auckland Commercial Place Operations Manager Connie Clarkson says through the delivery of The Kitchen Project, Panuku has an opportunity to make the spaces being regenerated reflect the people that make up the communities.
"The Kitchen Project will play an important role in building the communities we work in from the ground up. By fostering sustainable local food and beverage businesses that belong in the community, we are encouraging a diverse and exciting food culture that underpins the great cities of the world".
Auckland Tourism, Events and Economic Development Acting General Manager of Business, Innovation and Skills Pam Ford says accessing commercial kitchen space can be a barrier for emerging food entrepreneurs, who also need training about how to establish a food business.
"The Kitchen Project will support the growth of food and beverage in Auckland through local communities, and consumer and supplier engagement. This will, in turn, increase employment and economic growth", says Pam Ford.
The programme will be piloted in Henderson and will be based out of dedicated space in the Central One building on Henderson Valley Road. The pilot intake begins in March 2018.
For more information visit www.thekitchenproject.co.nz