Avondale shop debuts as community
information hub
15 September 2022
An empty shop in Avondale town centre has been given a new lease of life! What was until recently a derelict space is now a colourful community information hub.
Unable to be leased for health and safety reasons, the vacant shop at 1987 Great North Road is owned by Auckland Council and will eventually be demolished as part of the works to transform central Avondale with a new library, community hub and town square.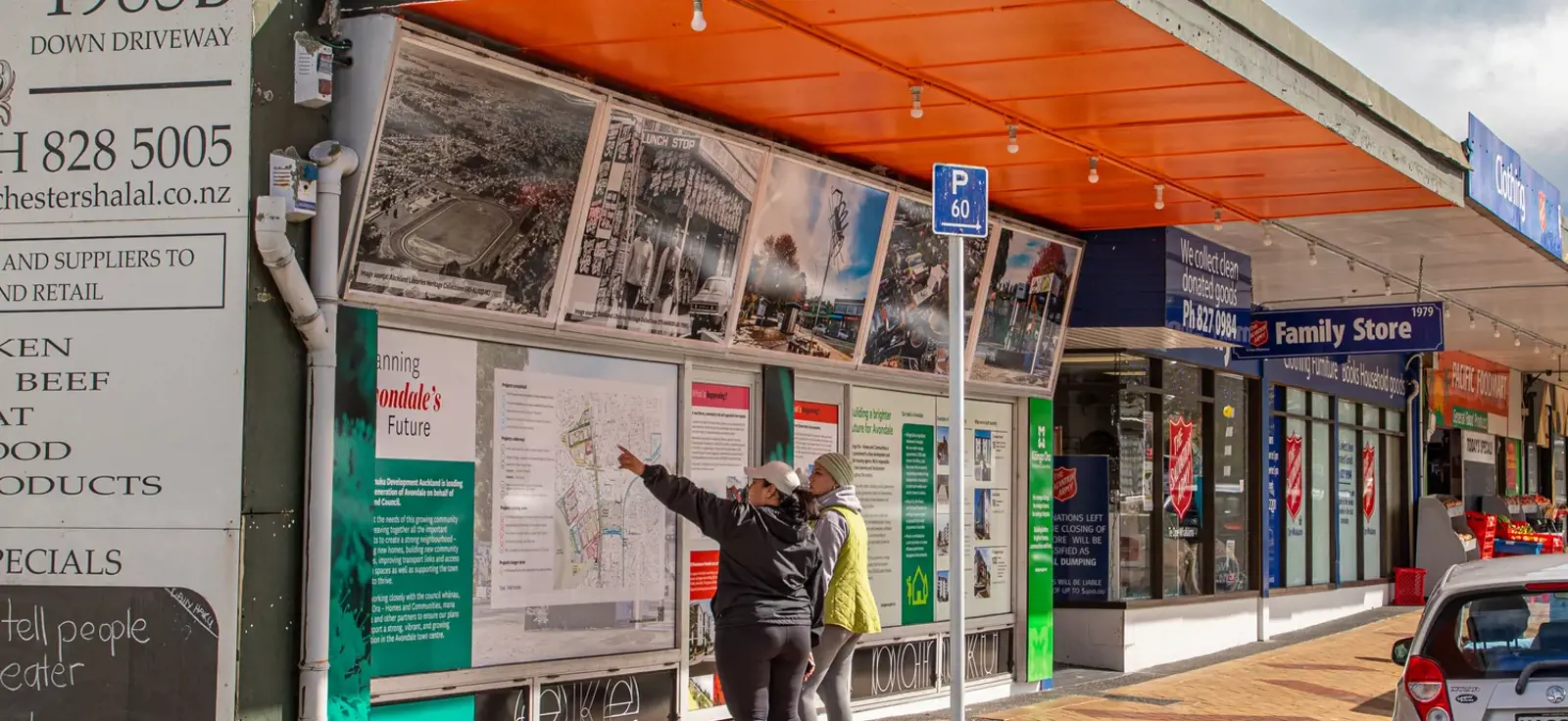 Rather than leave it bare in the meantime, we have spruced up the outside, added new lighting and will be using the vast window space to showcase regeneration projects underway in the neighbourhood.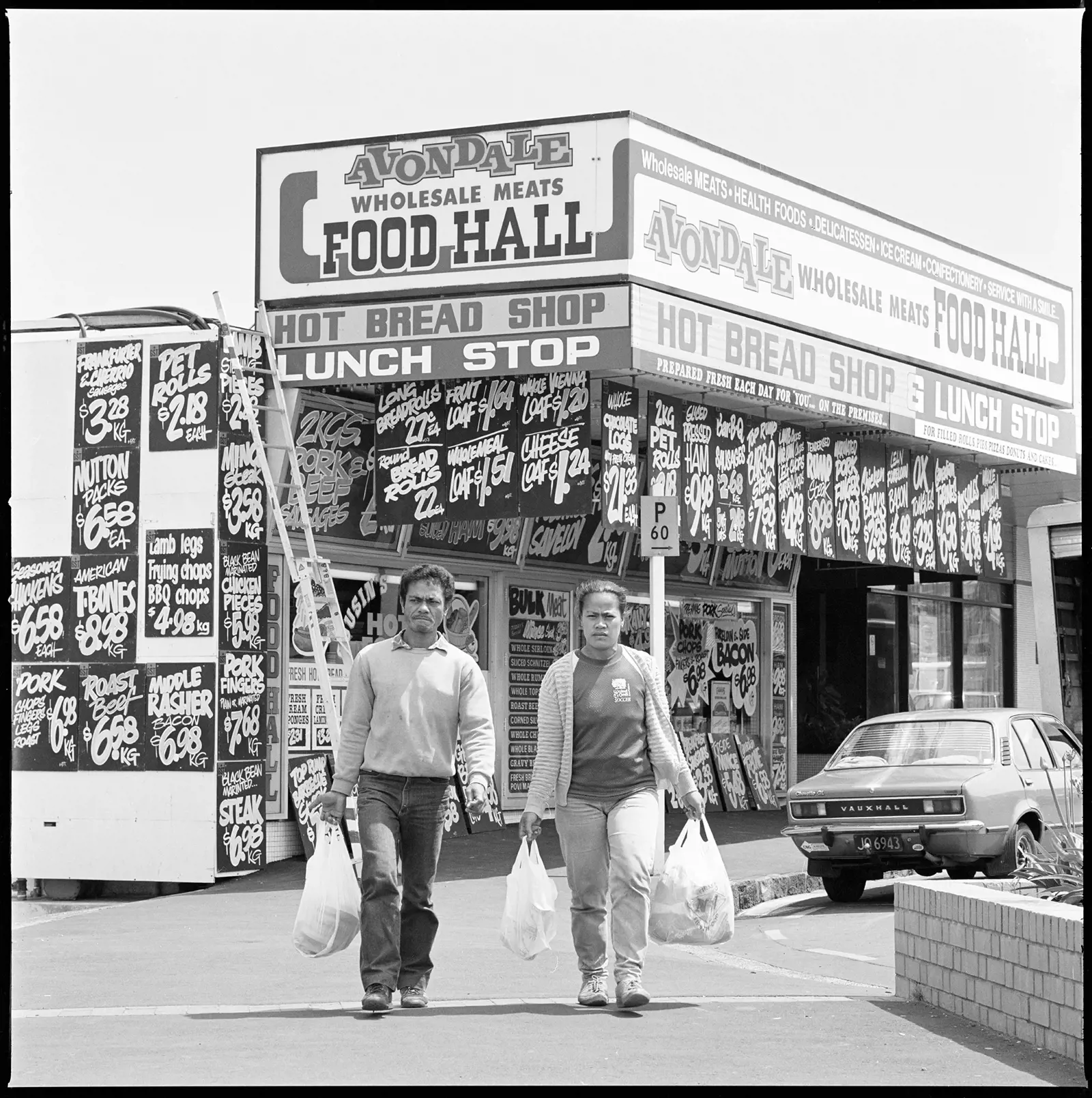 Auckland Libraries Heritage Collections image from 1989 when the shop was trading as Avondale Wholesale Meats.
If anyone can identify the two shoppers in the above photo, we'd love to hear from you!
There are many other interesting pieces to peruse and the window display will be updated every three months with information on the status of works by a range of local and central government agencies, all working to make Avondale a better place to live, work and enjoy.
The window display is currently featuring project updates from Eke Panuku and Kāinga Ora – Homes and Communities.
Watch this space.