Bringing a 'Niu' way of eating to
Auckland
09 October 2019
NiuEats is the brainchild of Tania Falanitule and Nina Ikitule, kiwi-born Niueans.
In their own words they are "bringing a 'Niu' way of eating to Auckland and the world."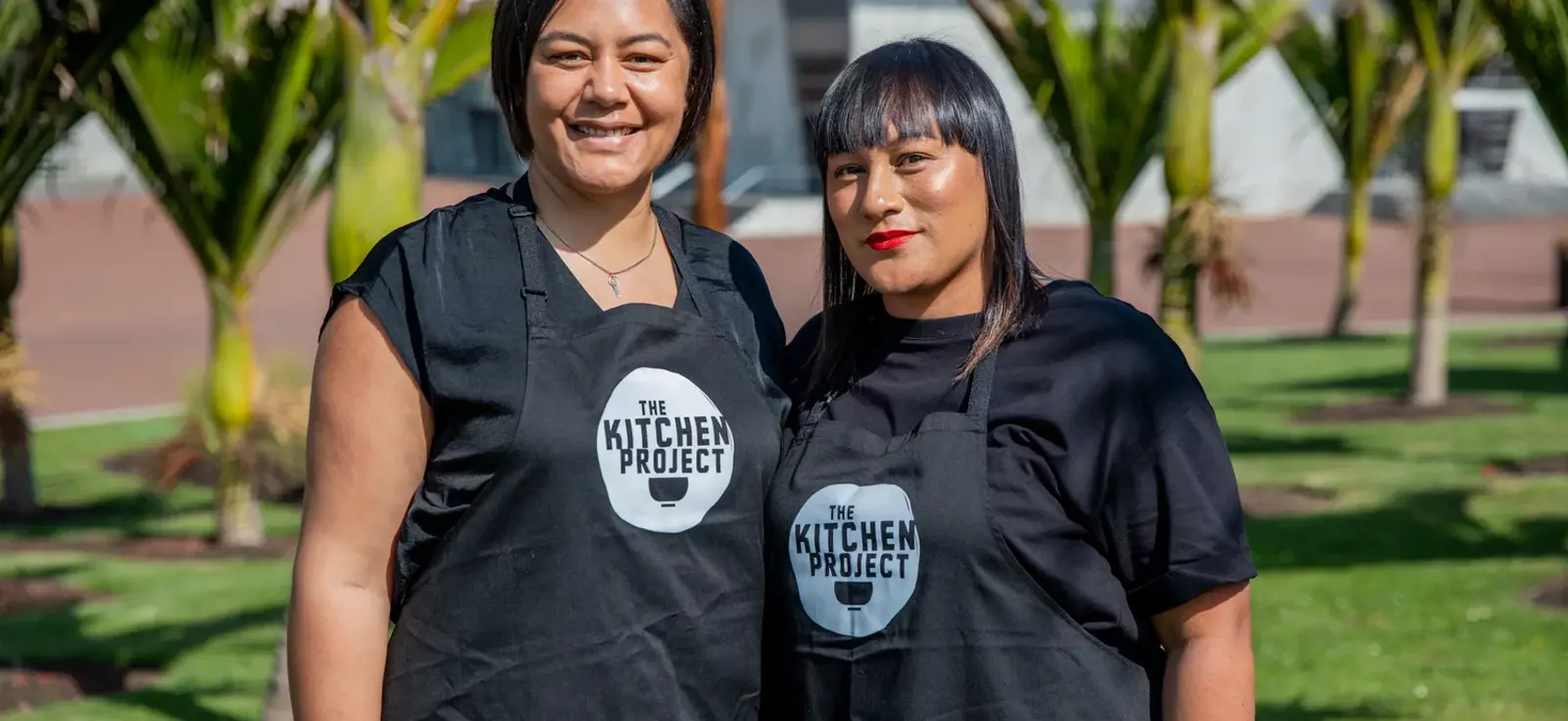 Their approach to cuisine is taking everyday desserts and elevating the flavour profile so people taste something different to what is expected.
Making healthy desserts packed full of taste is their focus while utilising the flavours of Polynesia infused into a variety of dietary and everyday desserts.
We had the opportunity to ask these talented Kiwi Niuean ladies about their 'Niu' approach to food.
Q. How long have you been invested in food and your current business?
Food is at the centre of every Polynesian family, it's what unites us and sparks conversation. We were born and raised in the kitchen, so baking and cooking is like breathing, it comes naturally.
We only decided to turn our life lessons and experience into a business about a year ago.
Q. What are your core offerings?
Dessert is at the very core of what we offer. Dessert to us is like a reward, a treat, something that sparks joy and memories. 
"When you take bite of one of our brownies or a spoonful of chia-pudding we want it to stimulate your palette and maybe spark a memory of a time, place or person."



Q. What is it about creating with food that drives your passion?
Food is another form of art. Some people express themselves with paint, we like to express ourselves with food. Experimenting with different flavours and creating something that your eyes and your palette enjoy is an amazing feeling.
Q. Does your food have a cultural influence?
Very much so, we are very proud of our Niuean heritage so it's important to us that we think of the flavors of our culture and how we can translate this love through our food.
Q. Who influenced your pathway to creating great food?
Our families set a strong foundation for our love and understanding of food.Because of that we trust our understanding of flavours and what works to experiment and change the foods we create and what we have to offer.
For vibrant Polynesian flavours packed into dessert-delights come and meet Tania and Nina of NiuEats at the Kitchen Project stand as part of Mannix Markets on Saturday 14 December in Manukau.