Changes blowing into Takapuna after
community's input
04 October 2021
This past winter saw us try out some changes in Takapuna, and with the help of the local community we've gained some learnings about what suits the neighbourhood best.
As a result, we're making some changes to our work on Huron and Northcroft streets, and we're still encouraging all locals to let us know about their experience of these streets.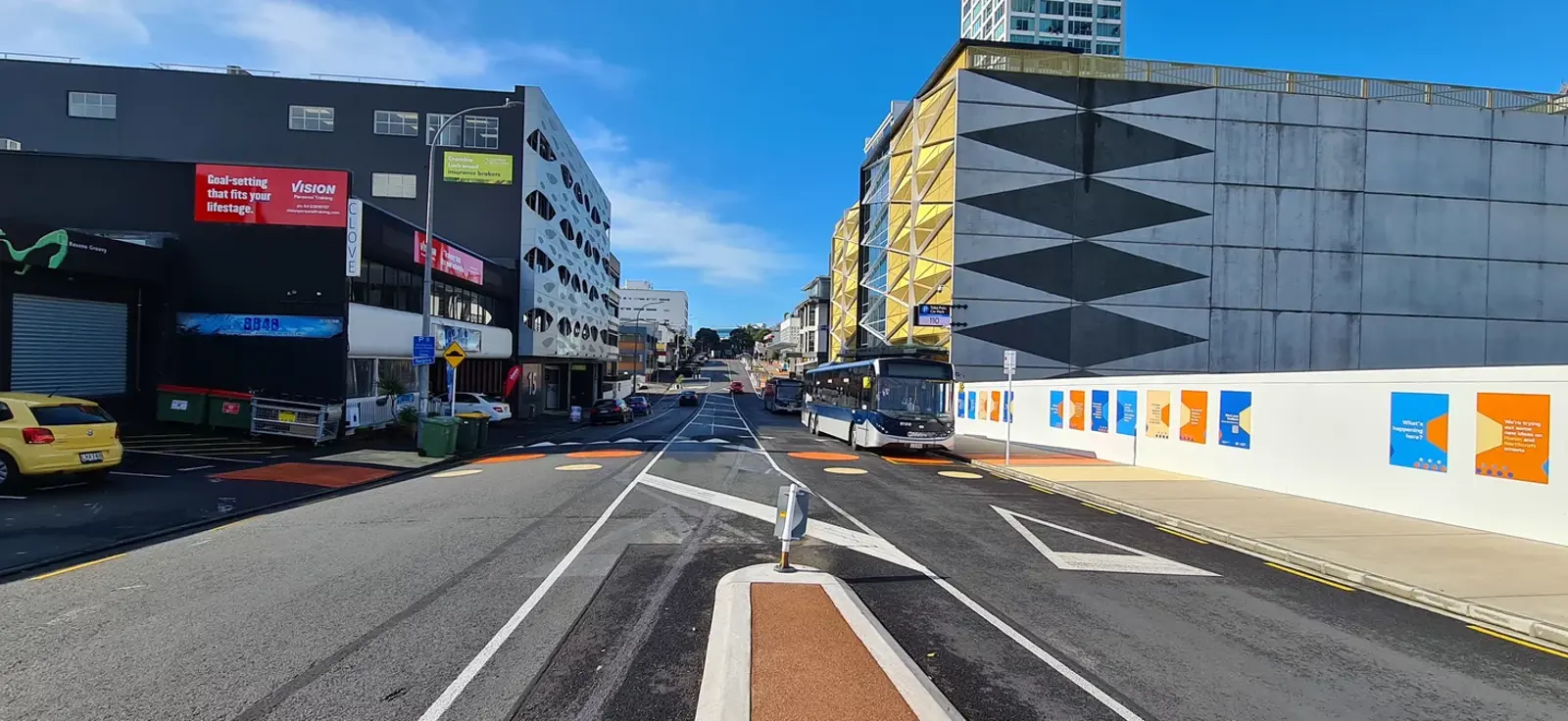 With the Takapuna Innovating Streets project, we're working to make Huron Street and Northcroft Street safer and more pleasant for those walking and cycling through. You told us that you're concerned about walking safety, vehicle speeds, unsafe footpaths, bus traffic, parking and windy streets, and we've been working on it.
After plenty of feedback, we're making these changes:
Bringing back five parallel car parks on Huron Street and removing the picnic tables.
Removing road art on Huron and Northcroft streets.
Bringing in a pram crossing / refuge island on Lake Road.
Making the footpath artwork in front of The Sentinel smaller.
Changing Northcroft Street's planter artwork to be less stripy.
The response to these changes so far has been great – huge thanks to everyone who gave us feedback! As the trial progresses, we want to hear from you. Whether you live, work or study on these streets, or simply travel through. If you have any ideas or concerns, head over to https://akhaveyoursay.aucklandcouncil.govt.nz/takapuna-streets and leave us a comment.
Watch this space for more updates.