Check out Panmure's new outdoor-dining
spots
06 April 2022
It's time for al fresco dining in Panmure, as the neighbourhood becomes home to two public parklets where you'll want both sauce and sunblock!
We created these spaces, both located on Queens Road, to provide more locations for locals and visitors to eat outdoors. While they'll be useful for anyone buying kai from a nearby eatery, these spots are there for anyone and everyone to use.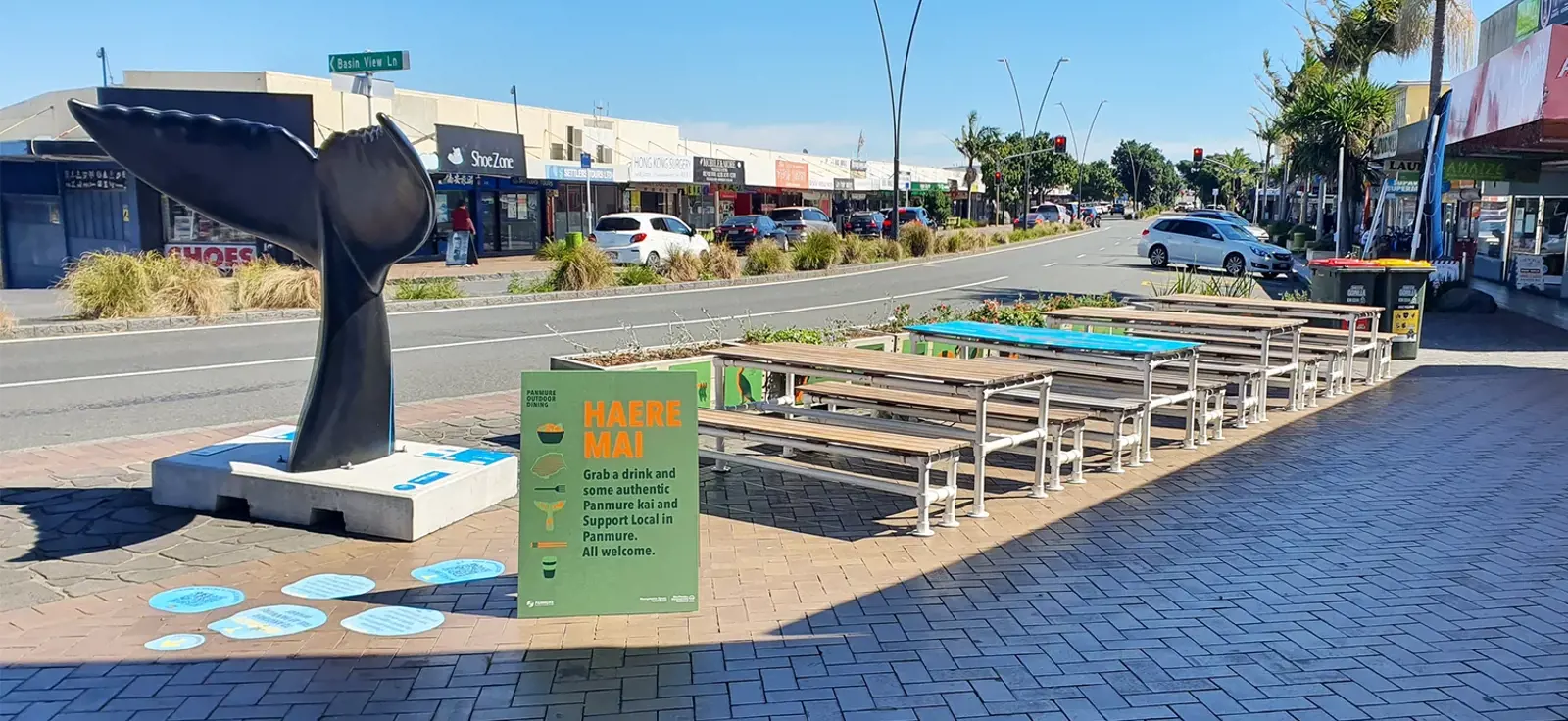 The parklets were installed in response to the Panmure community's requests for more outdoor dining and general seating facilities in the town centre. We intend the spaces to be in place until at least the end of April. and we'll be keeping a close eye on how much the parklets are used to see if we should bring others to Panmure town centre.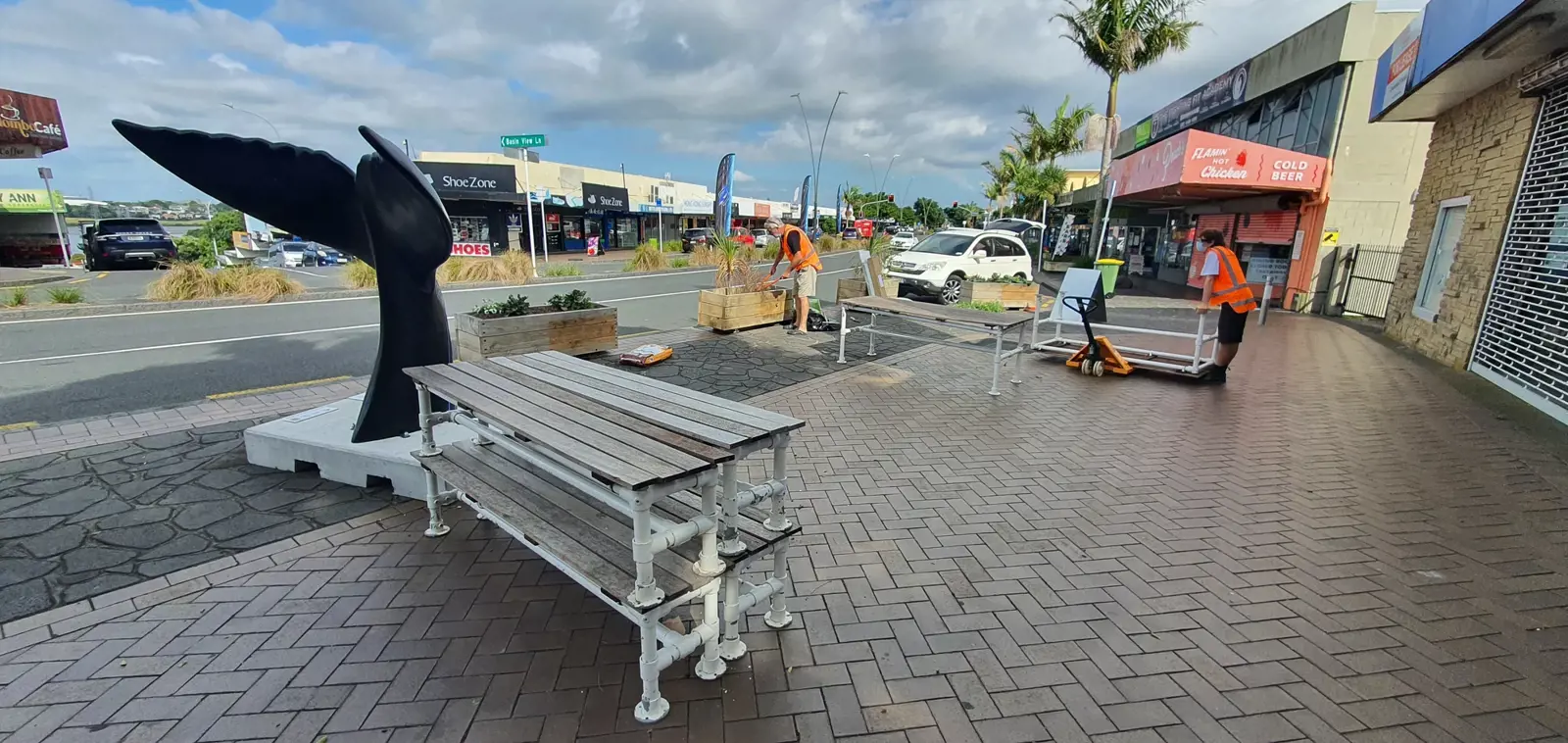 "We're thrilled to be answering Panmure's call for more outdoor dining spaces with these parklets," enthused Eke Panuku Placemaker Roxanne Haines. "While these ones are temporary, we're excited to see how our findings from this project can help us to create similar spaces in the future. Plus, they were created at minimal cost, as we used furniture from an earlier project."
The Panmure parklets' installation is based on lessons learnt through trials in Henderson and Pukekohe. We look forward to helping people of this east Auckland suburb to enjoy more good times in the fresh air, perhaps before a scenic walk along the beautiful Te Kopua Kai a Hiku (Panmure Basin).
Find out more about our work in Panmure at www.panuku.co.nz/panmure