Completed laneway a taste of
what's to come
04 June 2019
The first construction project under the Transform Onehunga programme has been completed with the opening of an upgraded laneway in the town centre.
The space in front of the Onehunga Police Station, between Onehunga Mall and the Sir William Jordan Recreation Centre, has been revitalised with new landscaping, lighting and an artwork.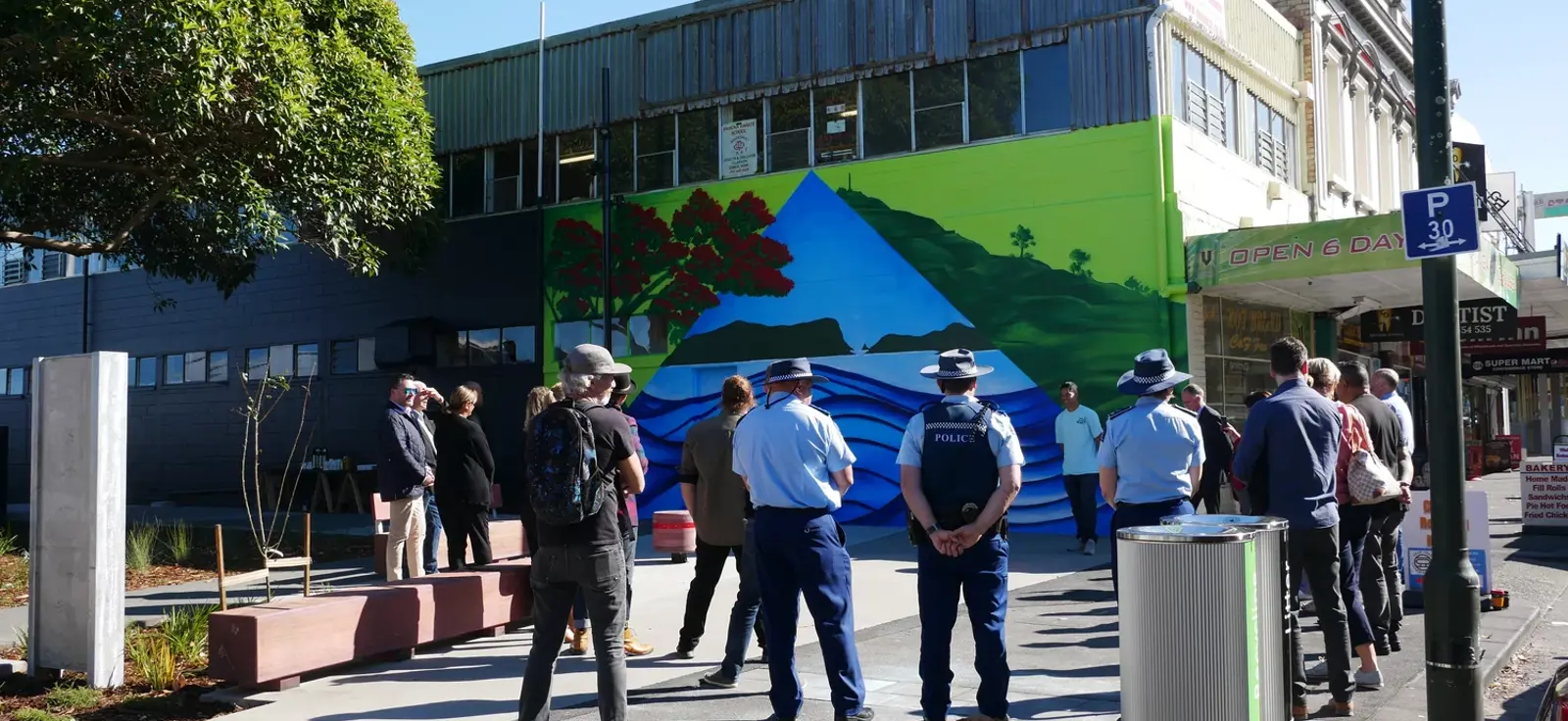 Central to the project was a mural capturing the neighbourhood's identity created by Onehunga artist Bobby McDonald together with local youth community group the 312 Hub. The artwork was chosen by the Onehunga community from three designs. You can watch a time lapse video of the mural being created below.
A public opening of the mural and laneway upgrades, held in April, included a blessing by mana whenua and was attended by representatives from NZ Police, the Onehunga Business Association and team members from Panuku.
Director of Design and Place for Panuku, Rod Marler says the project has been a great way to bring people together to create an attractive and safe space.
"Onehunga's town centre is a wonderful, diverse place with treasures to be uncovered. This is the start of an attractive laneway network that will encourage people to explore and stay in the area, which will be good both for local business and the community."
Designs are currently progressing for the upgrade of two smaller laneways, the first running from Waiapu Lane through to 154 Onehunga Mall and the second at 151 Onehunga Mall (McClintock Lane). Construction is expected to start early 2020.