Construction of Takapuna's new town square is
underway
24 January 2022
Blessing of Waiwharariki Anzac Square clears way for construction to start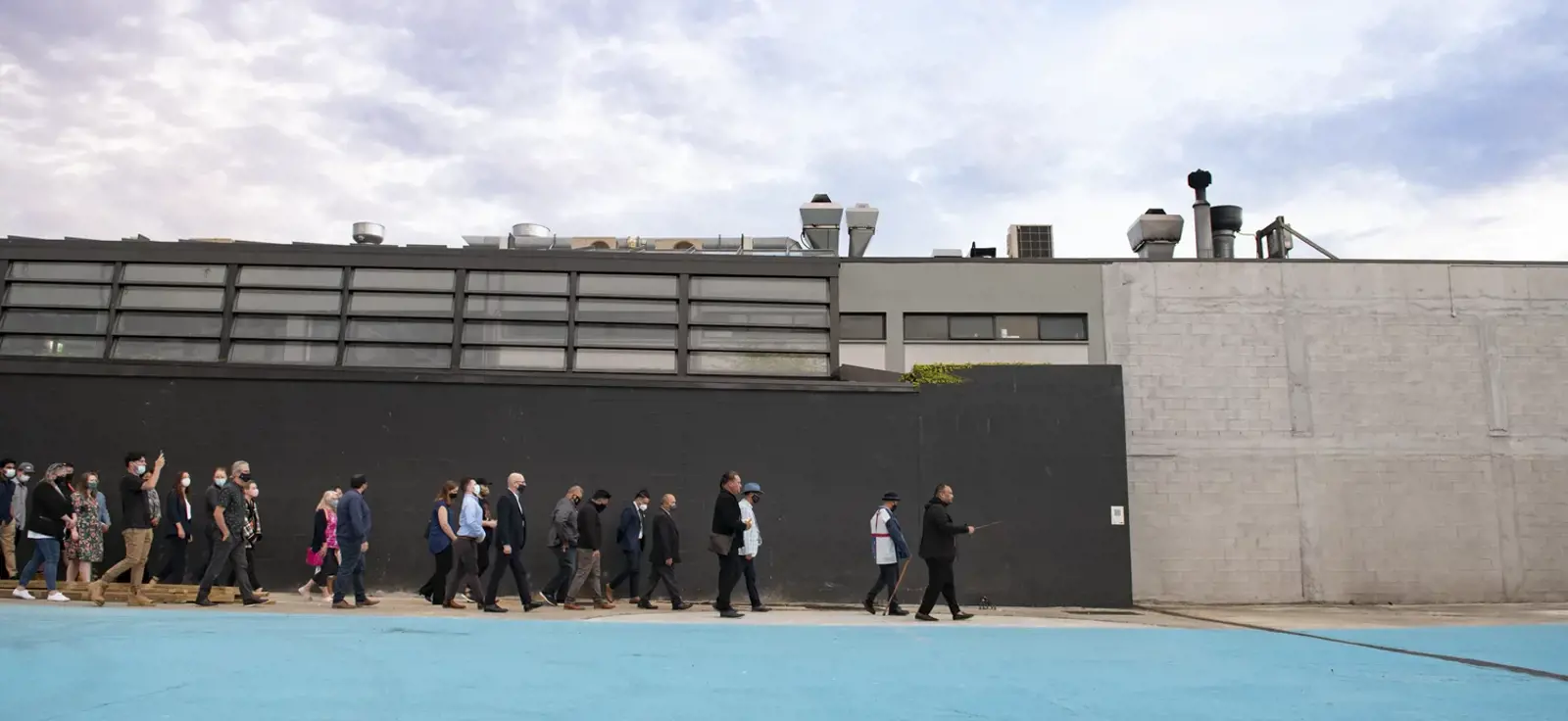 Blessing of Waiwharariki Anzac Square clears way for construction to start
On Thursday 20 January, we invited mana whenua to lead a ceremony with partners to commence construction of Waiwharariki Anzac Square, the new town square for Takapuna to enjoy.
A karakia whakawātea (blessing ceremony) was attended by members involved with the project. The group gathered just before dawn, joining a procession around the site led by mana whenua, reciting a karakia (blessing) to cleanse the future site of Waiwharariki Anzac Square.
Kate Cumberpatch, our priority location director for the north of Tāmaki Makaurau, celebrated the significance of the event and thanked all involved: "It is hugely exciting to begin building on a vision that has seen so many years of planning and work with our partners.
"The project has been deeply shaped by mana whenua, placemaking and masterplanning, alongside considerable feedback from the community."
Waiwharariki Anzac Square will have an important role in Takapuna's future. Its location – the site of 38 Hurstmere and part of 40 Anzac Street next to Potters Park and Lake Road – will strengthen connections within Takapuna and through to the beach. It will provide a welcoming place for the community to relax and spend time in, with space for a market and events.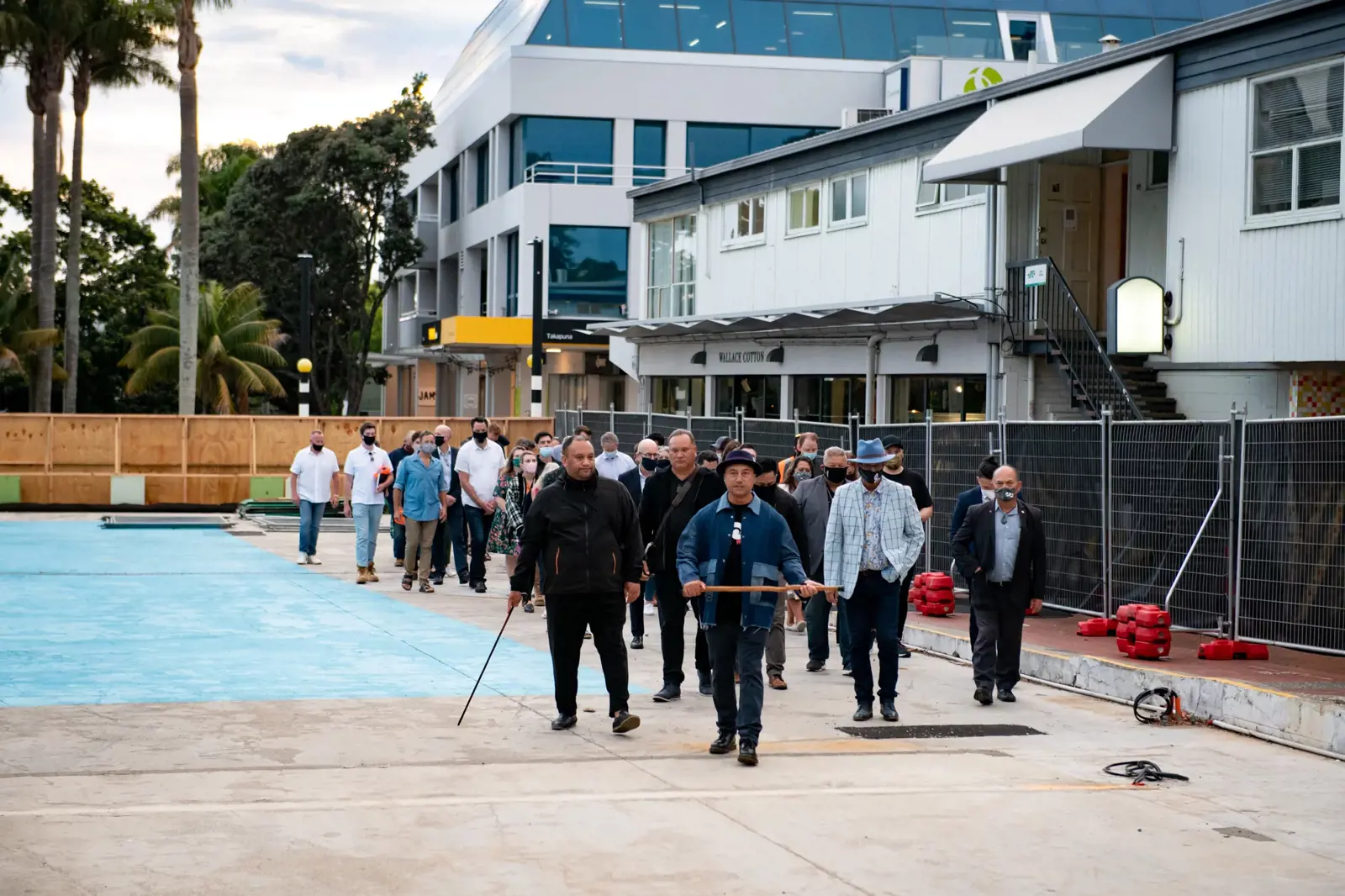 The Toka Puia car park that opened in December 2020 was our first-completed project in enabling a vibrant town centre oriented around people on foot, bike and scooter, as well as those with mobility needs.
Chris Darby, North Shore Ward councillor and Planning Committee chair, said: "Waiwharariki offers a much-needed social, cultural and economic anchor for Takapuna. It is an important piece of the puzzle to prepare Takapuna for having more people visiting, living, and working in the town centre, linking Takapuna's beach to destinations within the centre.
"The town square chapter has been quite the journey. Thanks to the unrelenting leadership of many individuals, we've stuck at it and we're on the cusp of delivering a wonderful, generous and engaging public space for locals and visitors alike."
The design of the town square was undertaken by Isthmus Group in partnership with mana whenua artists Vern and Hokimai Rosieur. Its construction will be carried out by John Fillmore Contracting (JFC).
Kate added: "Our work in Takapuna is all about unleashing the centre's huge potential and continuing to create a wonderful people-friendly place for the community to enjoy.
"I look forward to our continued work on development surrounding this public space that will allow for further shops, businesses and homes in Takapuna."
Construction of Waiwharariki Anzac Square has begun and is due to open to the public in mid-2023. The Anzac Street car park will be partly closed during the construction period. The Takapuna Sunday Market has been relocated to the Anzac Street end of the site in a temporary layout, and is expected to return as the government's COVID-19 Protection Framework restrictions allow.