Construction set to start for
Papatoetoe Town Centre revitalisation
15 December 2016
Work is about to get underway on refreshing and modernising the heart of Papatoetoe, helping make it safer and easier to get around.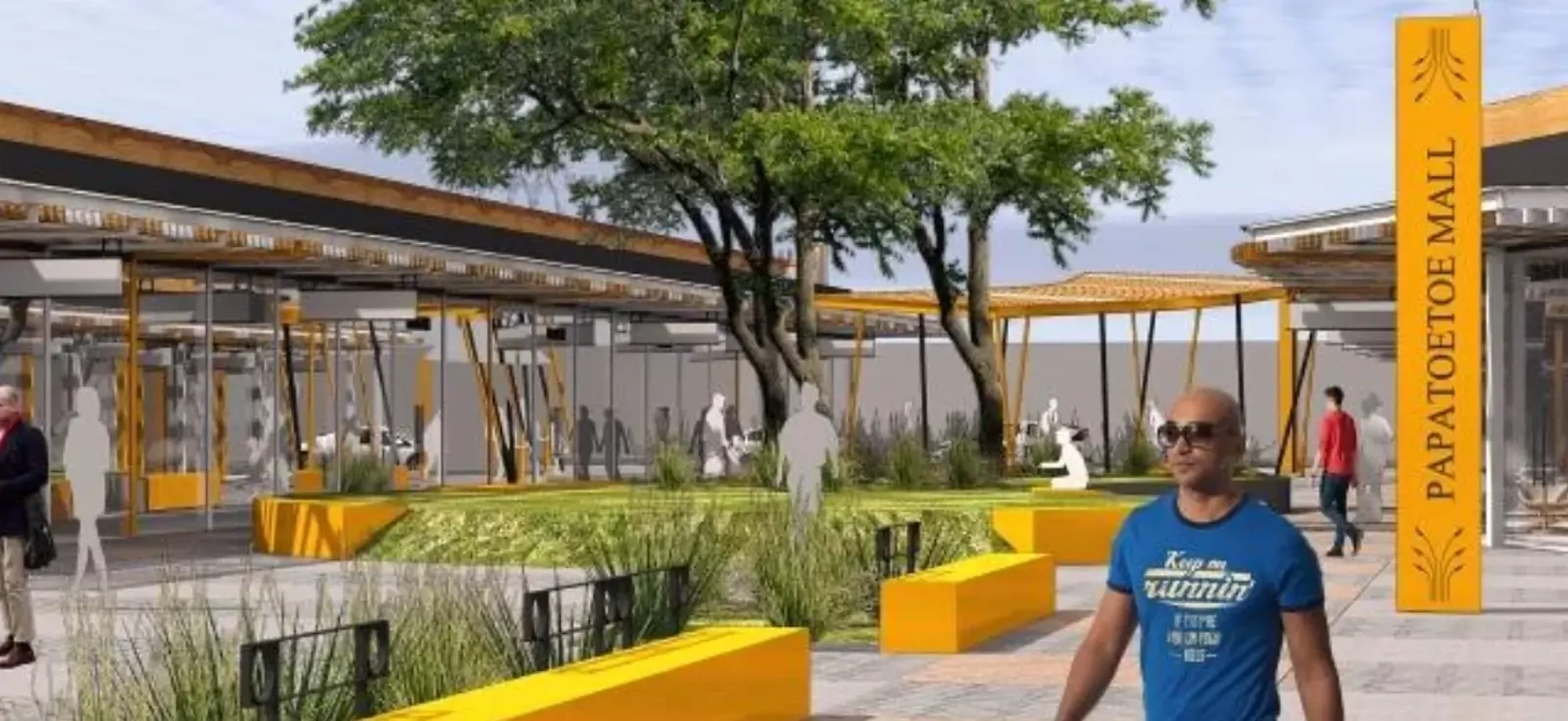 The city's urban development agency, Panuku Development Auckland, has contracted Aspec Construction to complete the upgrade of old Papatoetoe Mall, located on the southern side of Saint George Street between Wallace Road and Tavern Lane.
The revitalisation will open up the current mall area into a new plaza space, creating better links from Saint George Street to new shops, food spots and the supermarket.
The native puriri trees, which are a hallmark of the mall, will be retained and have been celebrated in the design.
Plans are in place for retail around the refreshed mall to be focused on a medical/health hub, complementing the existing Papatoetoe City Centre Pharmacy.
The upgrade and expansion of the Papatoetoe New World supermarket by Foodstuffs North Island Ltd, which will commence in mid-2017, and the upgrade of the carpark, are also important components of the revamp.
Panuku Development Auckland Director, Allan Young, says the revitalisation will cater for the growth that's expected in Papatoetoe.
"Panuku has identified Old Papatoetoe as a growth area, with many more people expected to move there over the next decade. The revitalisation of council land is an opportunity to cater for that growth by improving the town centre economy and making the area more attractive," he said.
Ōtara-Papatoetoe Local Board Chair Lotu Fuli says the revitalisation of the heart of the Papatoetoe will bring an invaluable contribution to the community.
"Enlivening what has long been considered the centre of the community is very heartening to local residents and businesses alike. It will help enrich their sense of place for years to come and enhance the vitality of what is already a vibrant and super diverse community."
Aspec Construction will first carry out site inspection work in the lead up to Christmas and construction will commence on 9 January 2017.
Constructon will be completed in two stages with the first, which includes approximately 80 per cent of the work, to be completed within six months. The second stage will take a further six months. The two stages are necessary so that access to the mall is maintained throughout.
Panuku apologises for any disruption that may occur as work takes place. The agency will keep the community informed as the work progresses.
In the neighbouring Tavern Lane site at the back of the mall, Panuku is seeking a development partner to deliver its vision for a residential development, to provide more housing in the town centre.