David Rankin appointed as
chief executive
04 February 2021
Panuku chair Paul Majurey has announced the appointment of David Rankin as Chief Executive of Auckland Council's urban regeneration agency Eke Panuku Development Auckland.
David has been acting Chief Executive since November 2019 and his confirmation in the role follows a vigorous recruitment process.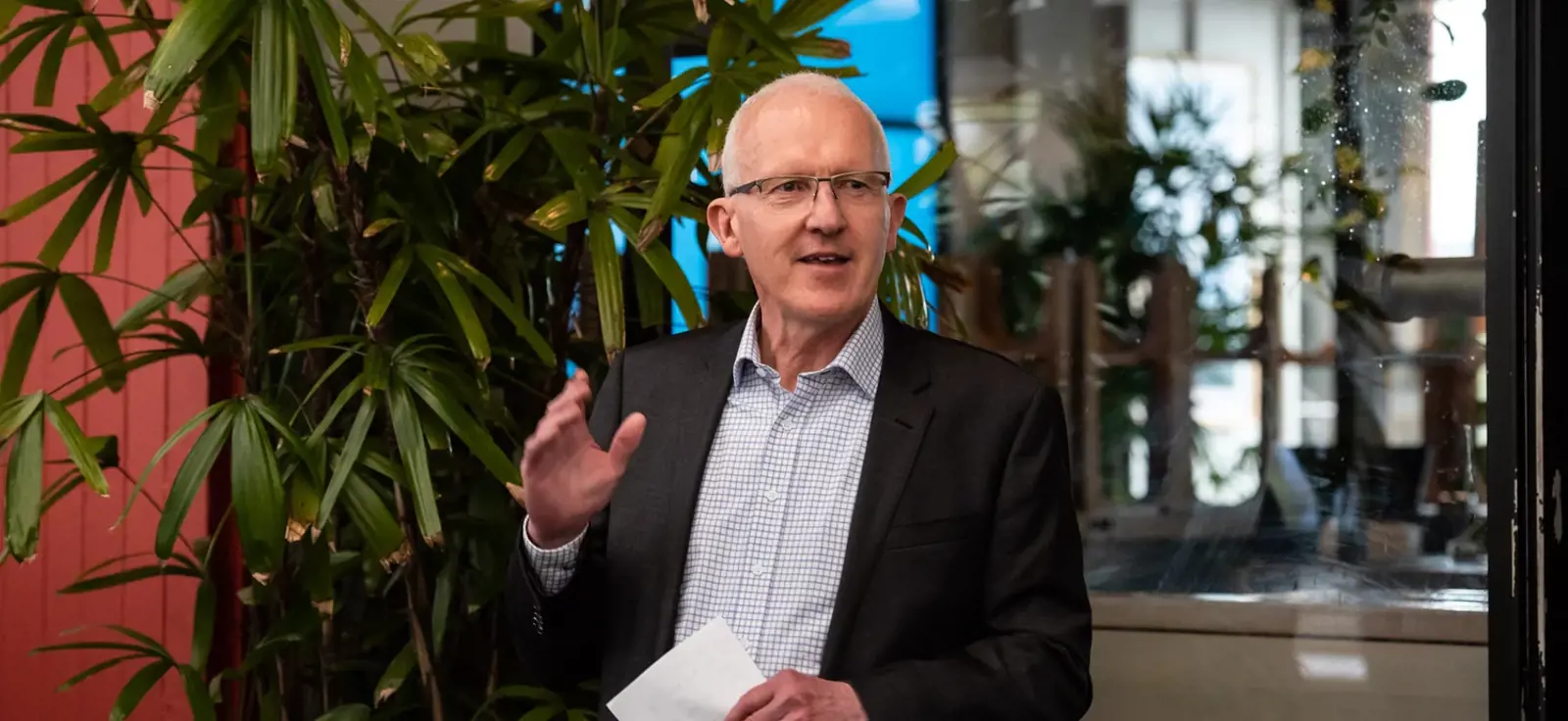 "The Board has been very appreciative of David's time acting in the chief executive role throughout 2020 and I am delighted to now make this permanent. His wealth of knowledge in urban regeneration, property management, and a strong understanding of our complex governance landscape is unprecedented, and he is widely respected within our industry. We look forward to Eke Panuku continuing to work closely with elected members, council colleagues and our CCO partners under David's leadership," says Mr Majurey.
"Despite the challenges of the past year, David has been an authentic leader for the wider Panuku team who have continued to ensure a robust urban regeneration programme across Tāmaki Makaurau as we reach important steps in the rejuvenation of our neighbourhoods. I know they will also be delighted by this key appointment which signals a positive future for the organisation," he says.
Auckland Mayor Phil Goff welcomes Mr Rankin's appointment.
"David has deep institutional knowledge, strong relationships across the council, government and private sector, and a deep understanding of what is required to help drive Auckland's urban development and regeneration," he says.
"His extensive skills and experience will help ensure that Panuku continues to play an important role in creating successful neighbourhoods and high-quality public spaces for Aucklanders."
The salary for the chief executive role has been set at $520,000, in line with council policy that chief executive salaries across the council-controlled organisations be set significantly lower than previous incumbents.
David Rankin has served Aucklanders for more than 30 years, working in local government in Auckland since 1984, including as the chief executive of Auckland City Council prior to amalgamation in 2010, and as chief executive of Auckland Council Property Ltd until 2015, ahead of Panuku Development Auckland's establishment. Prior to acting as the chief executive, David was the organisation's chief operating officer.
David Rankin - Biography
David has spent most of his career working for the people of Tāmaki Makaurau.
Originally a law graduate, he joined Auckland City Council in 1989 where he worked in various roles including Industrial Relations Manager and Finance Director before being appointed Chief Executive in 2005. Following the Auckland Council amalgamation in 2010 he became Chief Executive of Auckland Council Property Limited before Panuku Development Auckland's establishment in 2015.
As a life-long Aucklander, he enjoys seeing transformation across the city. He works with significant private and public sector partners to deliver high quality, well designed public spaces, homes, and thriving, well-connected town centres.
David has worked on urban regeneration throughout his local government career. He has been part of the transformation of the city centre since the mid-1990s, including the Britomart precinct and the waterfront.
He has led on strategic change initiatives, driven commercial and financial results, and been responsible for the care of long-term infrastructure and property assets along with continuous exposure to a complex stakeholder environment.