Developer appointed for Whangaparaoa housing
development
22 October 2015
McConnell Property has been confirmed as the developer for a new 59-home housing development in an urban area on Whangaparaoa Peninsula, north of Auckland.
A development agreement for the former Council owned site in Link Crescent in Stanmore Bay was signed this week with construction due to start in the first half of next year.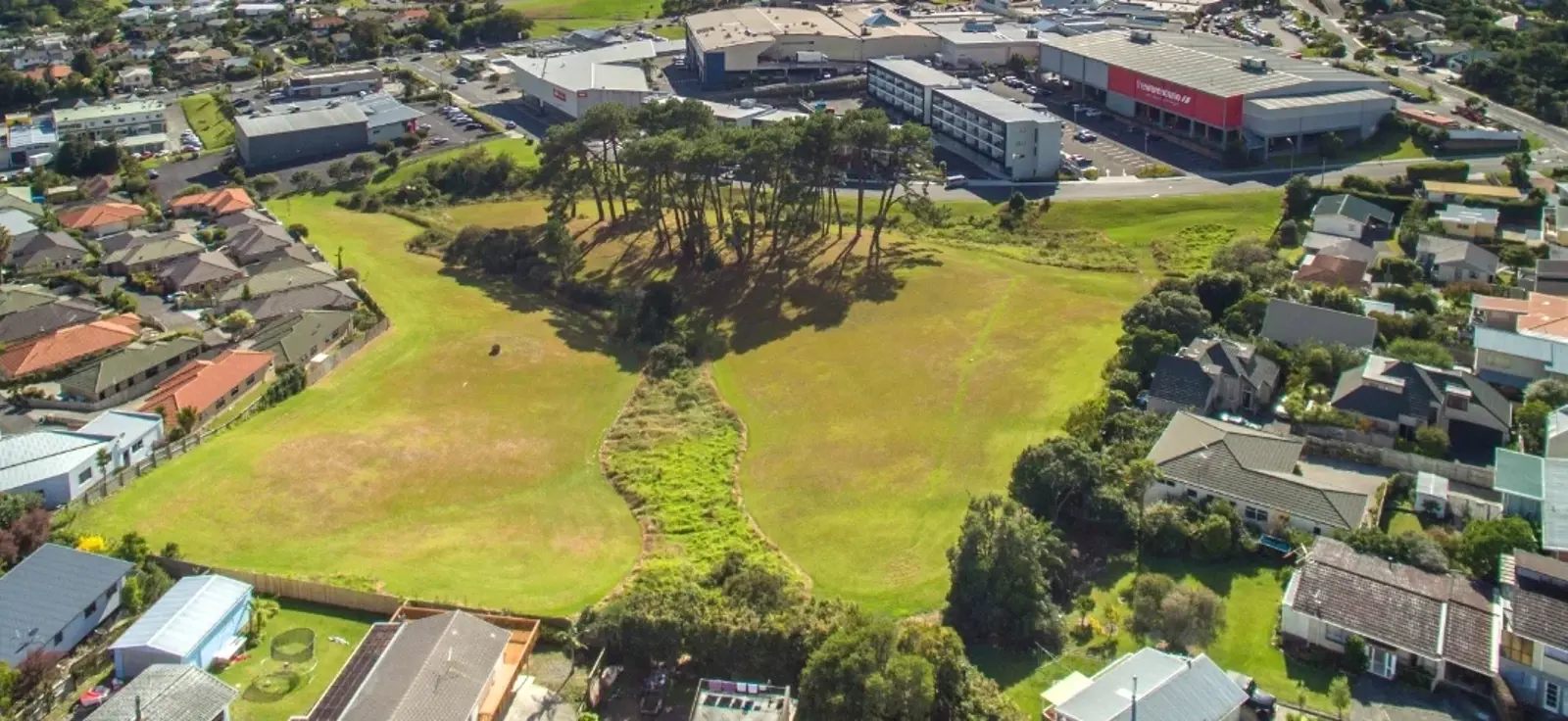 The agreement will see the Council owned site purchased by McConnell Property with the developer required to see the subdivision completed and houses constructed within a time frame agreed with key stakeholders.
Former Council Controlled Organisation Auckland Council Property Limited (now Panuku Development Auckland) has overseen the engagement and go-to-market process working alongside the local board to ensure key community outcomes are able to be realised.
Panuku Interim Chief Executive John Dalzell says the Link Crescent project demonstrates the critical role Panuku will play in supporting housing demands by enabling development of council-owned land in urban areas.
"To cater for the record levels of growth across Auckland at present, it's important we first make the most of land we've got direct access to and manage on behalf of Council. As outlined in the Auckland Plan, there's every reason to suggest intensive development done right, has a strong role to play in the region's future."

Panuku Interim Chief Executive


John Dalzell
"Link Crescent is a great example of this and thanks must go to the Hibiscus and Bays Local Board for its support of the development concept. With McConnell Property now part of the wider team, I'm fully confident, collectively with the local community, we will be able to realise the site's true potential."
Initial plans indicate up to 59 homes with a mix of detached and non-detached two to four bedroom townhouses, with a focus on quality, best practice urban design principles and environmental sustainability.
The two hectare site will also include a new landscaped public reserve, a playground and a wetland, as well as associated storm water infrastructure to provide improved drainage.
General Manager of McConnell Property Nigel Richards says it is delighted to be working with Panuku on the project at 20 Link Crescent.
"Nationwide, creating great places to live is what we deliver across a spectrum of housing types. We're pleased to be charged with the realisation of one of the first developments facilitated by Panuku since the inception of the new organisation."

General Manager of McConnell Property


Nigel Richards
Planning and consent applications are expected to be lodged before the end of the year with construction due to start in the second quarter of 2016.