Sustainable procurement targets to step up
urban regeneration
21 November 2021
Eke Panuku has adopted a range of sustainable procurement targets to increase supplier diversity and reduce waste in its work across Tāmaki Makaurau.
The urban regeneration agency has set specific targets to actively promote opportunities across the city through its development work in priority locations for Māori and Pasifika businesses and social enterprises.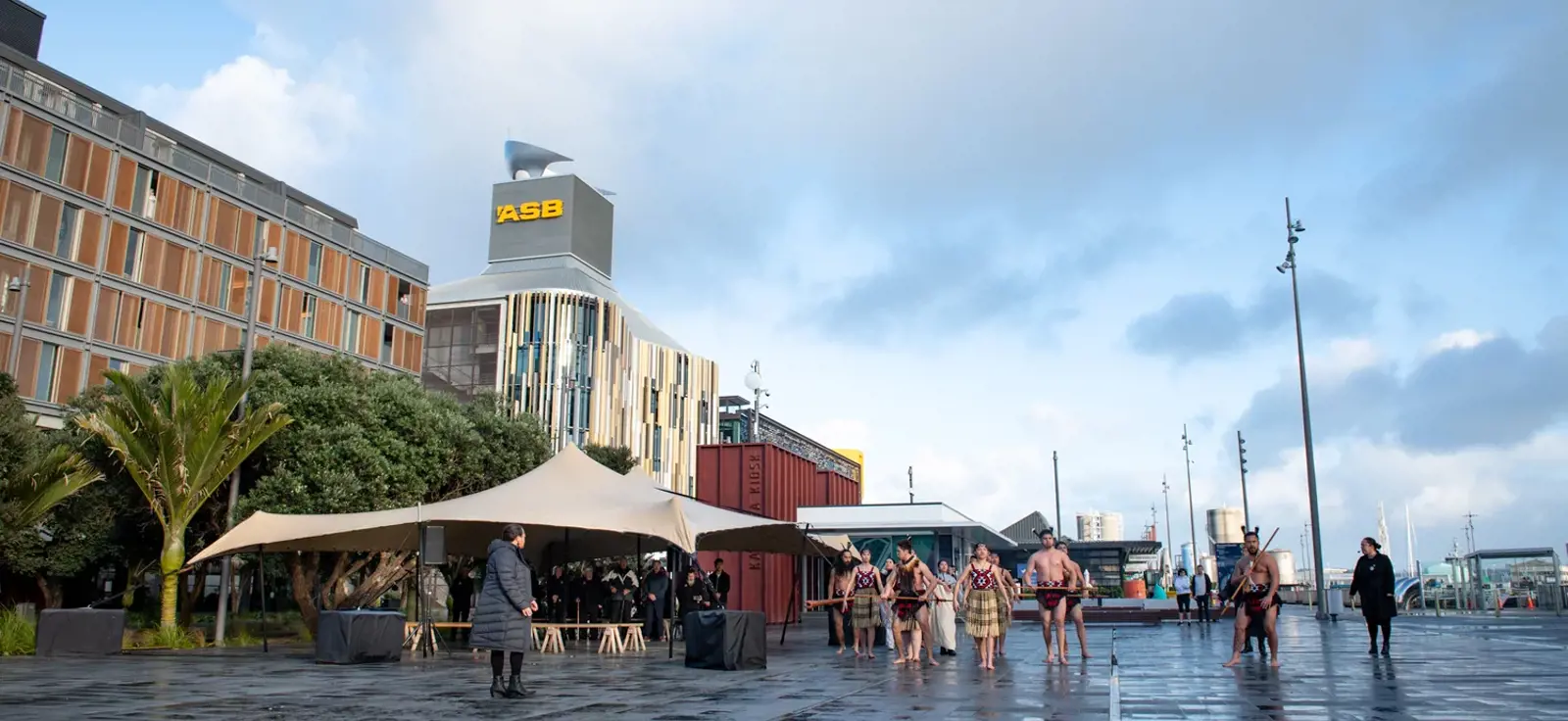 This includes higher targets to encourage greater impact in west and south Auckland. Development partners will be encouraged to establish relationships and work with Māori and Pasifika businesses or social enterprises.
Alongside this, the organisation is committing to new zero-waste principles. Development partners will be required to take a soft-strip and deconstruction methodology approach to reduce construction and demolition waste. This will also be standard across all Eke Panuku-led projects, as will zero waste principles for all placemaking and sponsored events.
Eke Panuku Board Chair Paul Majurey has welcomed the targets:
"Sustainable procurement is ingrained in the place-based approach Eke Panuku take when managing property and regenerating urban neighbourhoods. As a custodian of land and public space for Auckland Council, sustainable procurement targets keep us accountable to the Auckland Plan to advance Māori wellbeing, protect and care for the natural environment and ultimately create a prosperous city that delivers a better standard of living for everyone."
Paul says working more directly with suppliers who are Māori and Pasifika-owned, as well as social enterprises providing economic, environmental, societal and wellbeing outcomes, is just the start.
"Eke Panuku will also actively work with more suppliers who work with and support Māori and Pasifika businesses and social enterprises across their own supply chains. In south and west Auckland, we have set more ambitious targets for supplier diversity to reflect existing work and the relationships we have built with Māori and Pasifika-owned businesses and social enterprises in these neighbourhoods."
He notes that this approach is even more important to help local businesses thrive as they battle the aftereffects of COVID-19, and also assists Eke Panuku continue to deliver great outcomes in its priority locations in a cost effective and socially responsible way.
The targets specify:
7.5% of direct spend and 15% of indirect spend with Māori-owned businesses, Pasifika-owned business and social enterprise
10% of direct spend and 25% of indirect spend with Māori-owned businesses, Pasifika-owned business and social enterprises in south and west Auckland.
Zero waste by 2040, including all projects and development agreements to use soft-strip and deconstruction methodologies.
All events and sponsored events to be zero waste and follow zero waste principles.
Direct spend is achieved when Eke Panuku contracts directly with a Māori-owned businesses, Pasifika-owned businesses or similarly-run social enterprises. An indirect spend is achieved when contractors for Eke Panuku subcontract to diverse suppliers.
Eke Panuku Head of Corporate Responsibility Kristen Webster says the adoption of zero waste principles, as part of Eke Panuku's sustainable procurement approach, is an important step in furthering the organisation's climate change response and supporting work undertaken across the city:
"Waste is a huge issue, particularly in the construction industry. Setting targets allows us to work with our development partners to make a tangible difference in reducing this avoidable waste stream, and provide opportunities for businesses in the deconstruction space to grow and leverage their impact. Taking a deconstruction approach to demolition will not only reduce landfill waste, but offers opportunities to preserve the value of materials for reuse elsewhere, which helps mitigate against further climate change."
Kristen says sustainable procurement is a significant opportunity for Eke Panuku to increase the positive impacts of its urban regeneration projects, promoting better environmental outcomes as well as furthering opportunities for Māori and Pasifika businesses and social enterprises.
Successful pilots have already been run across Eke Panuku urban regeneration work in Manukau and Manurewa. The Manukau Barrowcliffe Bridge project team specifically sought subcontractors from the wider Manukau community. With nearly 40% of the subcontracted work awarded to local Māori and Pasifika-owned businesses it provided valuable employment, development and upskilling opportunities in the construction of this new walking, cycling and vehicle route reconnecting the Wiri community with the Manukau town centre.