Eke Panuku annual report
released
22 December 2021
We're proud to release our 2020/21 Annual Report. Some of the highlights from across Tāmaki Makaurau include:
Northcote now boasts a 1.5km network of new reserves, with daylight restored to the Awataha Stream. Our Te Ara Awataha regeneration project won the GHD Award for Environmental Leadership at this year's Taituarā LGFA Local Government Excellence Awards, the first-ever winner in that category.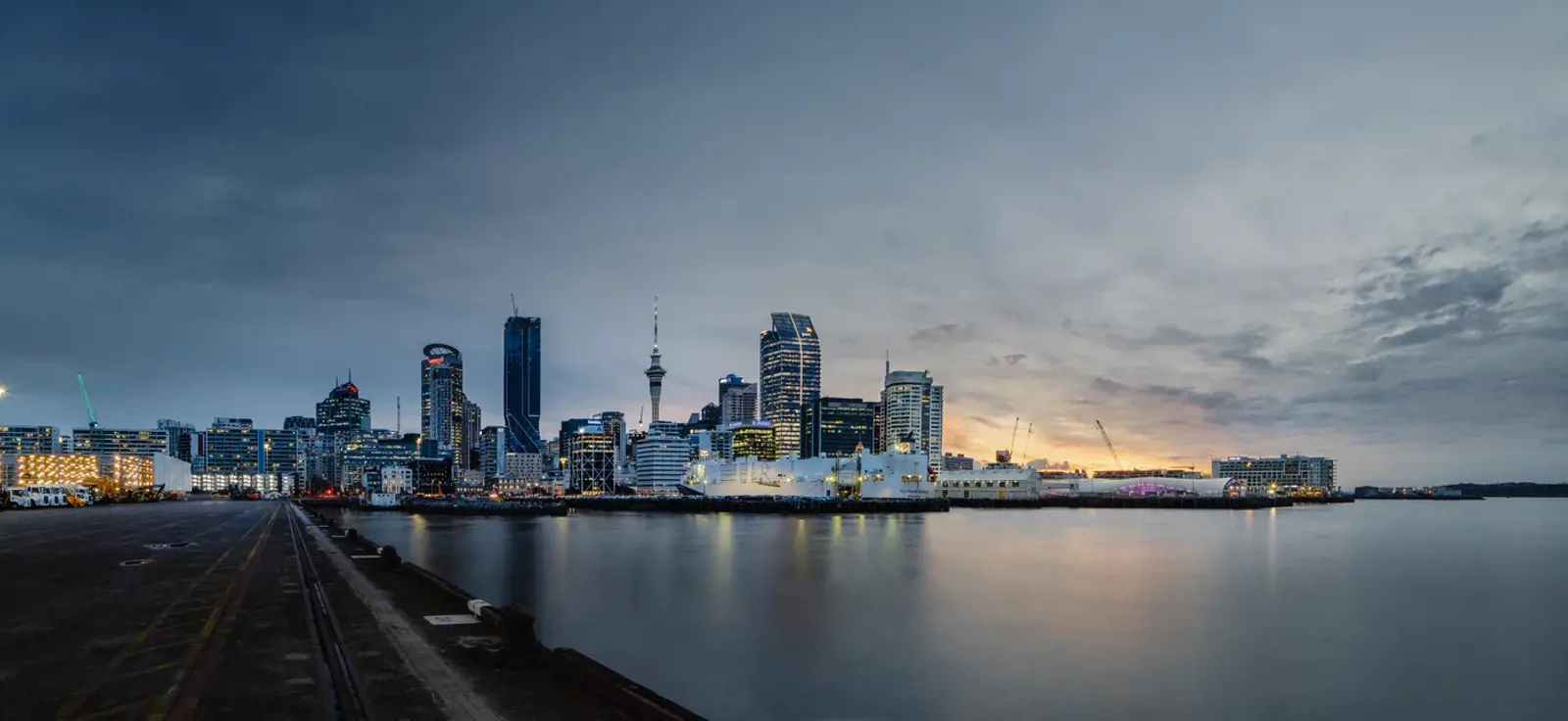 We opened the Toka Puia car park in Takapuna. This building is a few minutes' walk from the town centre, is five storeys tall, and includes 420 short-stay car spaces plus 84 bike spaces.
Our mission to bring Avondale a new community hub and town square was helped along by the help and input of the local community. Designs have been well-received and approved by the Whau Local Board.
The Aroha apartments in Avondale sold out by June 2021 after being launched in September 2020, showing that our approach is getting Aucklanders into good homes.
Up to 300 affordable homes are coming to Manukau with the new Kōtuitui Place development in Wiri. The units range from one-bedroom apartments to four-bedroom houses, with at least half being sold under an affordable housing scheme.
A newly made-over bridge has delivered a safer, easier and more pleasant connection between Wiri and central Manukau.
A new playground now offers nature-centric, resilience-boosting play experiences to the tamariki of Wiri. The playground is part of our Te Whakaoranga o te Puhinui project, and is located right by the Puhinui stream itself.
Ormiston's town centre completion was a smash-hit. The fasting-growing population of East Auckland now has a major retail and leisure destination.
City centre & Waterfront:
Aotea Central, recently renamed the Symphony Centre, a 21-story building that will be located above the upcoming Aotea Station, will turn a former council car park into a mix of housing, shops and business. We will be selling this site to the carefully chosen Malaysian Resources Corporation Berhad, with construction to begin in 2024 upon completion of the station.
Mahi done in time for the 2020 America's Cup ensured improvements to Wynyard, Hobson and Halsey wharves.
Orams Marine development on Beaumont Street reached the completion of its first stage, including an 820 tonne-max travel lift. This project provides much-needed maintenance facilities for a wide variety of vessels.
The new Westhaven Marine Village offers a wealth of services and products to seafarers in and visiting Tāmaki Makaurau.
The new-and-improved (and now-award-winning) Westhaven Promenade offers a pleasant journey by foot, wheelchair, bike and scooter from Wynyard Quarter to Auckland Harbour Bridge, with spectacular views of the Waitematā Harbour.
In collaboration with the Percy Vos Charitable Trust, we were able to restore the Percy Vos shed and slipway – iconic features of Auckland's maritime history.
NZ's very first hotel under the 5-star Park Hyatt brand officially opened in Wynyard Quarter.
Until recently, we went by the name Panuku Development Auckland. However, this year we decided to go by the full name gifted to us by mana whenua: Eke Panuku.
This name is derived from the whakataukī (proverb) 'Eke Panuku, Eke Tangaroa!', which pays tributer to the unseen energies of land and sea.
The change of name is to show how highly we value our relationship with mana whenua, and the taonga of te reo Māori.
"Community and well-planned neighbourhoods are important during challenging times,"

Eke Panuku Chair & Chief Executive


Paul Majurey & David Rankin
Get the full scoop on your Auckland
"This, combined with the planet's climate emergency, shows how critical urban regeneration is for the wellbeing of our region."
This is just a snippet of what you'll find in our jam-packed 2020/2021 Annual Report.