Eke Panuku to help shape
Pukekohe's future
04 December 2018
A new future is being envisaged for Pukekohe.
Auckland Council has green-lit Pukekohe for a regeneration programme being led by Panuku Development Auckland - news welcomed by the Franklin Local Board and the town's business association.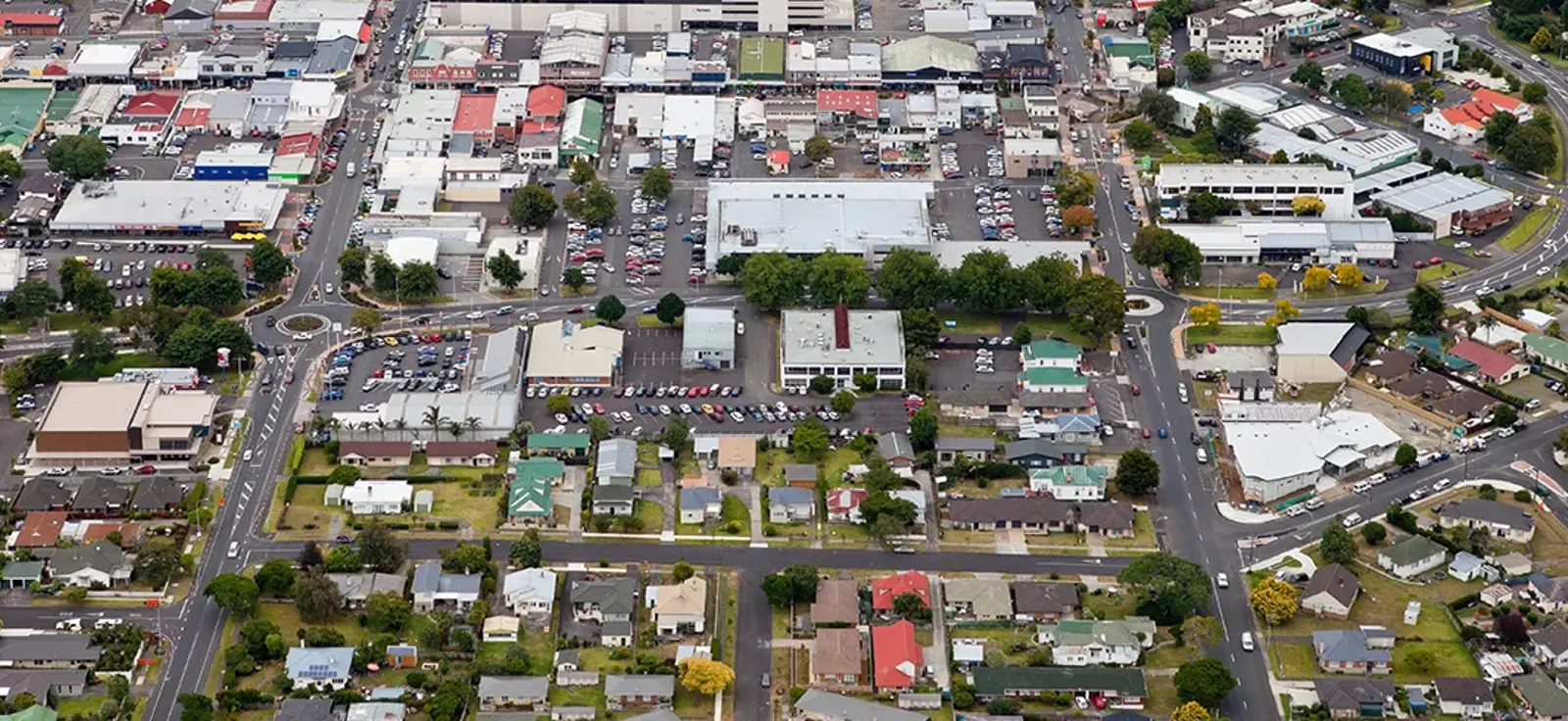 Panuku will create development opportunities and board chair Angela Fulljames says, with the area's population forecast to increase to 106,800 by 2033, being proactive is crucial.
"Housing development at Special Housing Areas in Paerata, Drury, Clarks and Glenbrook beaches means that growth is fast approaching. We need to be proactive to meet the needs that will come with that," Ms Fulljames says.
"We'll advocate for better transport connections to ease the congestion we have, and which will increase with growth. Improvements have been made to public transport, including a new bus network and the train station, but there is still much to be done.
"Having the expertise and support of Panuku will be critical to shaping the way Pukekohe can provide economic opportunities to attract more investment into job creation."
Local board chair Angela Fulljames also says the future must be about improving quality of life and enhancing the area's rural heart character, and the value Panuku can add in that space shouldn't be underestimated.
"Panuku has undertaken developments across wider Auckland that have been transformational - bringing people, business opportunity and vibrancy to areas that were crying out for regeneration. We have the benefit of good bones to work with already."
Deputy mayor Bill Cashmore says having Pukekohe as an Unlock development centre is great news.
"It brings a greater focus on partnering with the private sector and that will maximise the opportunities and deliver a great community in which to live and operate," he says.
Board member Alan Cole represents the board on the Pukekohe Business Association. He says Pukekohe is already a great place to do business, but rapid growth will bring challenges, and the board needs to be able to respond to that.
"A strong local economy is vital because it is the cornerstone of employment, and our quality of life depends on jobs.
"Our economic development plan is a map for growing the local economy and having Panuku on board can only add expertise and fresh-thinking as we develop local business alongside our business associations."
"Panuku will be able to help us create the kinds of places where people feel connected, and that they have a strong stake in their community," Ms Fulljames says.