Elite students dive into Puhinui
regeneration
12 August 2022
One of the best things about working at Eke Panuku is collaborating with people who exude expertise and passion.
Such is the case in our partnership with Resilio Studio and dedicated AUT students, part of Te Whakaoranga o te Puhinui (the Puhinui Stream regeneration project) – as you'll see here, the future of this multi-generational regeneration programme is very bright indeed…
With the help of Resilio Studio, earlier this year we were able to work with about 60 MESH Sustainability Minor students on two papers. These were created to aid the rehabilitation of this Tāmaki ki te tonga (south Auckland) treasure: second-year students worked on a Design and Ecology paper, while their third-year peers were assigned an Applied Sustainable Design paper.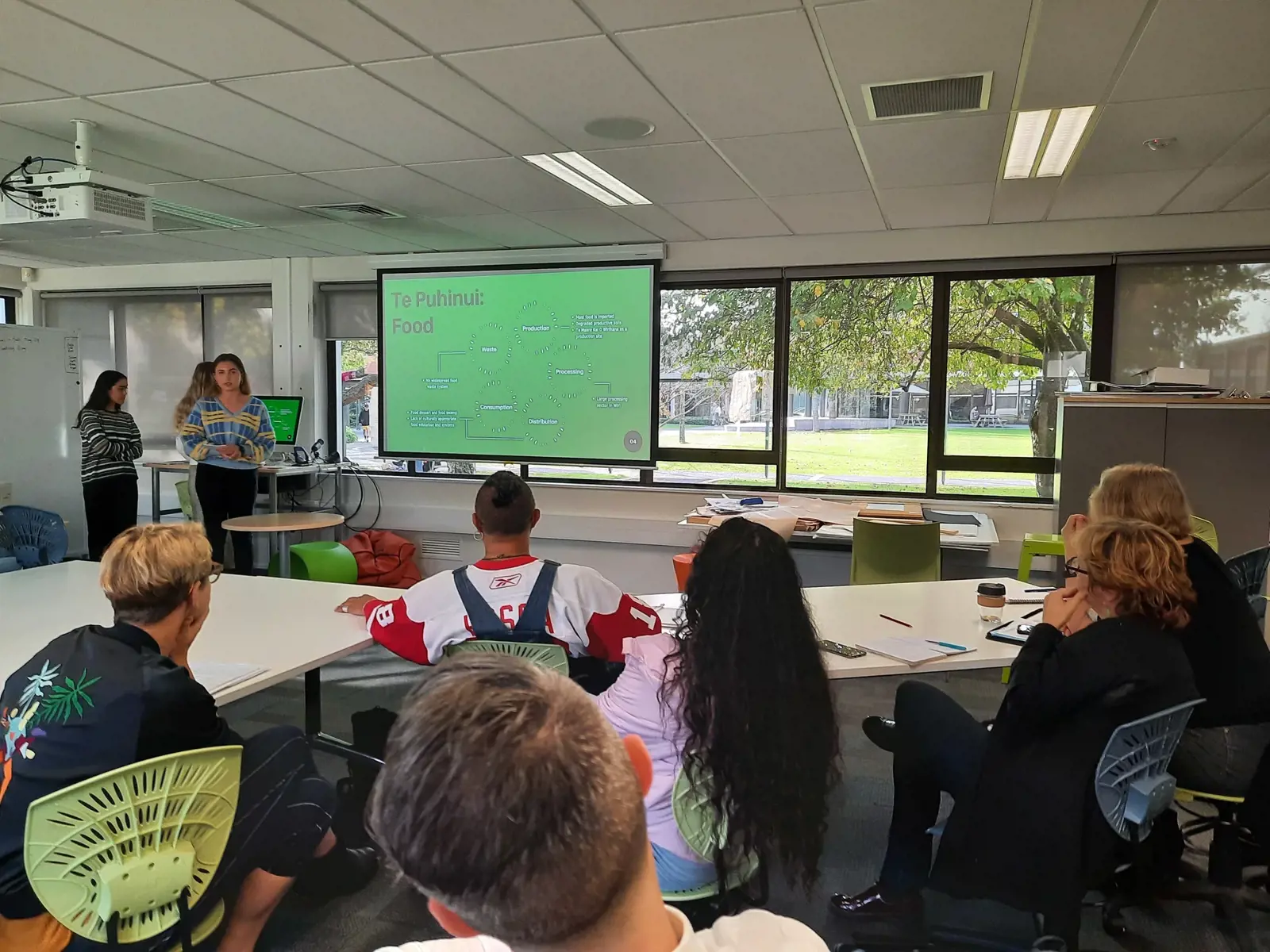 The Design and Ecology students explored sustainability through the lens of ecology, paying particular attention to the interconnectedness of life-systems. They investigated the role that design can play in responding to the critical challenges confronting society today, considering both large-scale global issues and the more immediate problems within our own communities. The learners were encouraged to play with and test ideas in a supportive creative environment and to develop innovative processes and concepts.
For the first half of the project, the Design and Ecology students were challenged to apply ecological literacy to Te Puhinui, and through that lens identify challenges and highlight opportunities for design. In the second half, they focused on designing place based and ecological responses to the opportunities identified in the first half. The students then wrote a report based on their systems-understanding of the Puhinui catchment, presented their concept designs at formal crit sessions, before submitting a portfolio of their design work.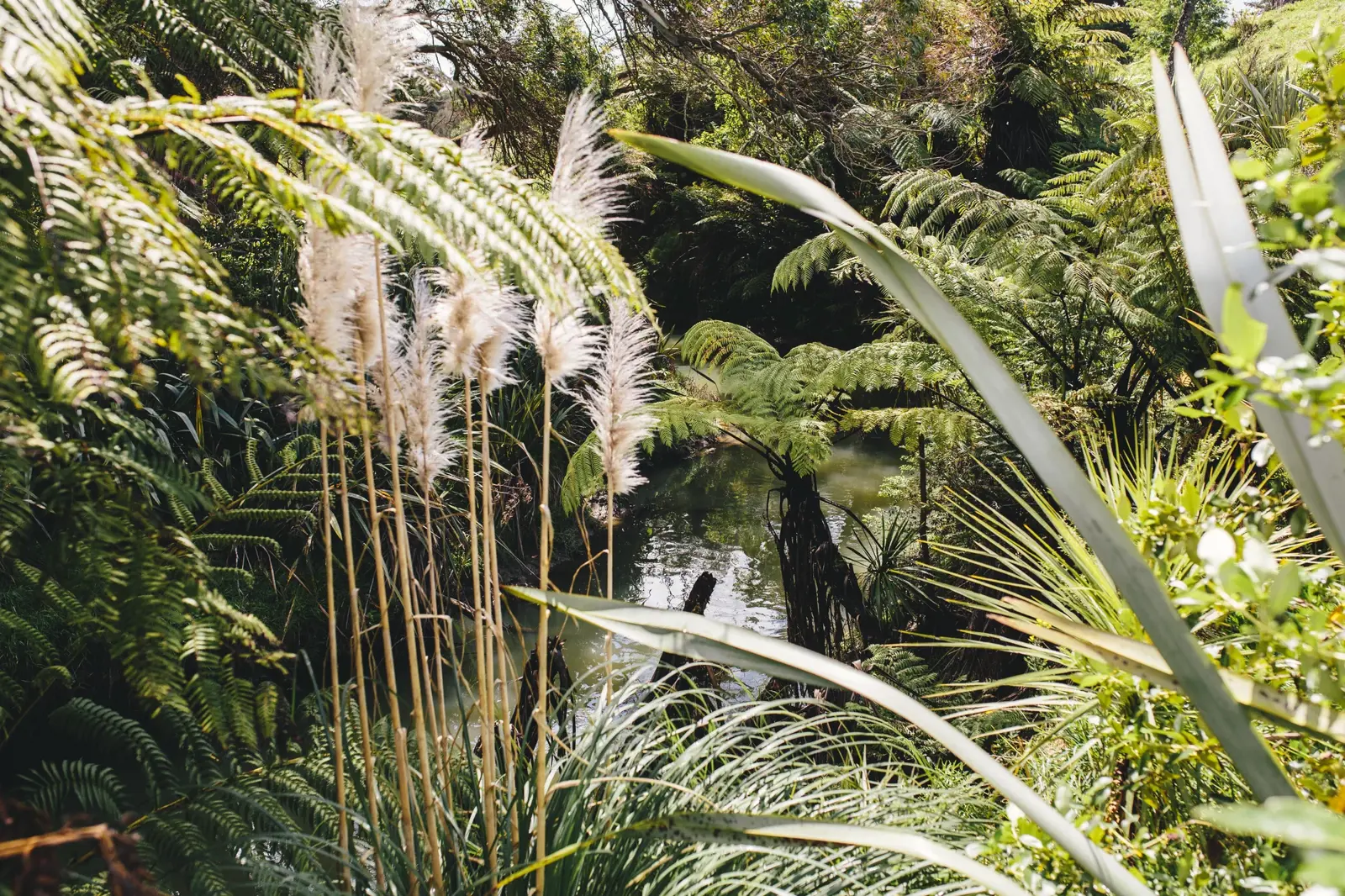 The Puhinui Stream
"AUT's course Design and Ecology frames a holistic approach to design in which students research and propose design outcomes that are regenerative," said student Sheldon Williams. "I particularly enjoyed the studio-based, collaborative learning environment, which meant knowledge was shared amongst students.
"My project in this course was a wetland park that interfaces with Auckland Council's Wiri wetland domain, which cre­ates socio-ecological relationships between the communities of Te Puhinui and the Te Puhinui stream. Crucial to the studio was developing project partners and considering the long-term relationships with the community to sustain and cultivate sense of place."
The focus for the Applied Sustainable Design paper, meanwhile, was on the development of place-based education initiatives for targeted communities within the Puhinui catchment area. As well as with our team, students also worked with Auckland Council's Sustainable Schools, the Wiri Business Association and Business Manukau. They were challenged to identify, investigate and respond to specific local issues or opportunities that can foster pride of place, and community wellbeing.
Fellow student Sivan Danin added: "Through our research we found that Te Puhinui is a series of fragmented systems, my specific research being around food systems within Te Puhinui. We found that this fragmentation has disconnected people from natural ecosystems and sustainable ways of living, specifically in terms of human and more-than-human well-being. Insights learned in this project framed a grim social and environmental system, one which we believed would be aided by a regenerative design intervention, aimed at the connection of environmental, social and economic systems of Te Puhinui. Benefitting the wellbeing of local communities and ecological co-inhabitants.
"My proposal: The Web Te Puhinui proposes a community programme, with interests in exploring alternative modes of education, low tech infrastructure, ecological regeneration and community led programming. Positioned within the special purpose area zone, interfacing the polluted Puhinui Stream in an attempt to activate the area and connect users to ecosystems physically, as a starting point."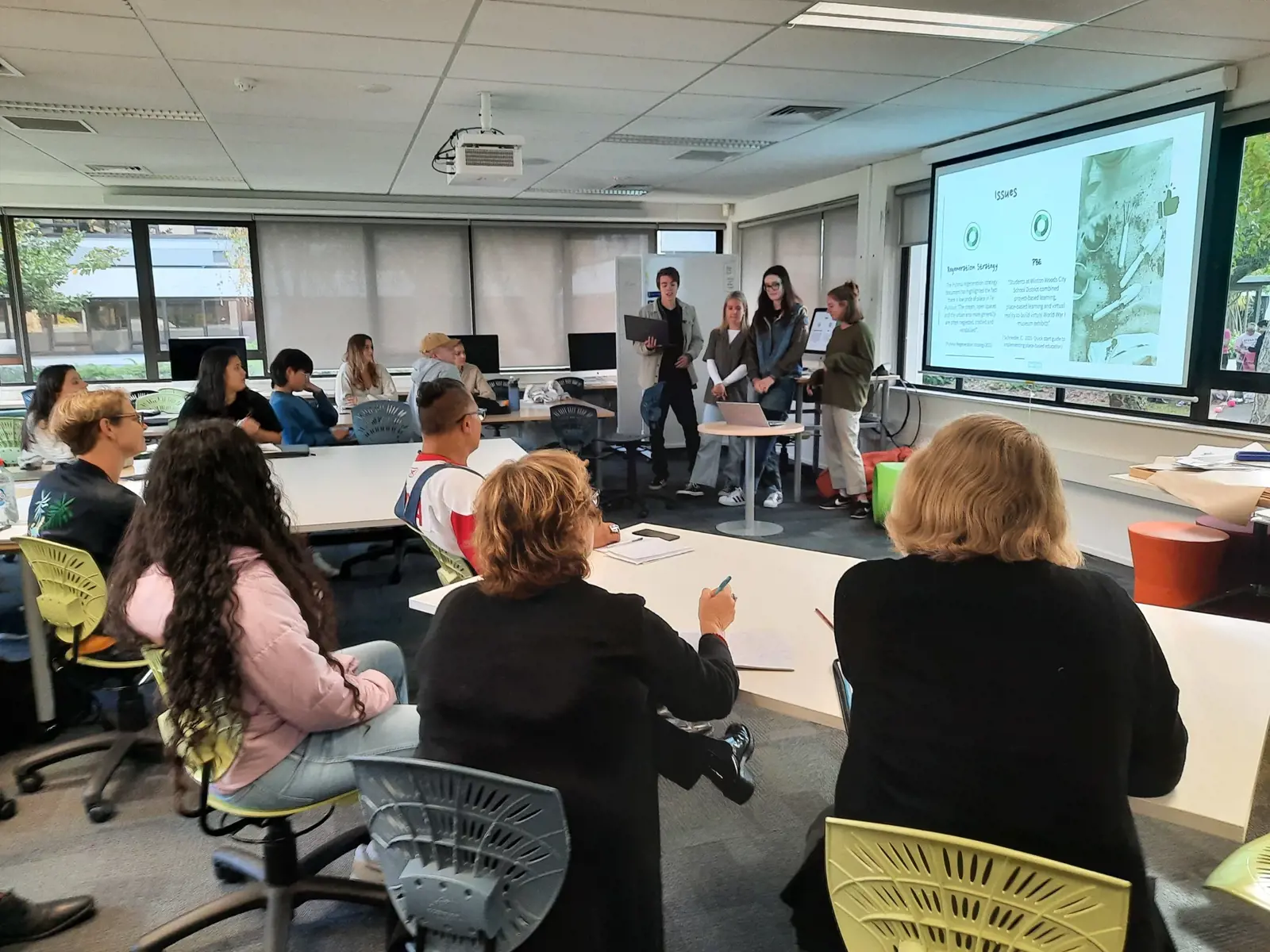 Finn Mackesy, the paper lead for Design and Ecology and Applied Sustainable Design, reflected: "We have loved the opportunity to bring our passion for regenerative design, systems thinking and ecological literacy into AUT studio papers working with real world partners on real world projects teaching the next generation of designers. Many of the students' design work have shaped and influenced the thinking of initiatives in Puhinui that are currently underway."
Eke Panuku Principal Regenerative Design Lead Sara Zwart enthused: "I love the energy, passion and fresh perspective that comes with student projects. It was a real privilege to meet and work with the AUT design students, and to explore how some of their ideas could influence Te Whakaoranga o te Puhinui moving forward."
Read more about our journey with Te Whakaoranga o te Puhinui here: https://www.ekepanuku.co.nz/projects/te-whakaoranga-o-te-puhinui/