Festive food in the heart of
Pukekohe
03 December 2019
The Veggie Basket Festival on Sunday 1 December was a celebration of fresh produce, food and wine in the heart of Pukekohe.
A fantastic selection of local cuisine was enjoyed by locals and visitors to the festival on King Street.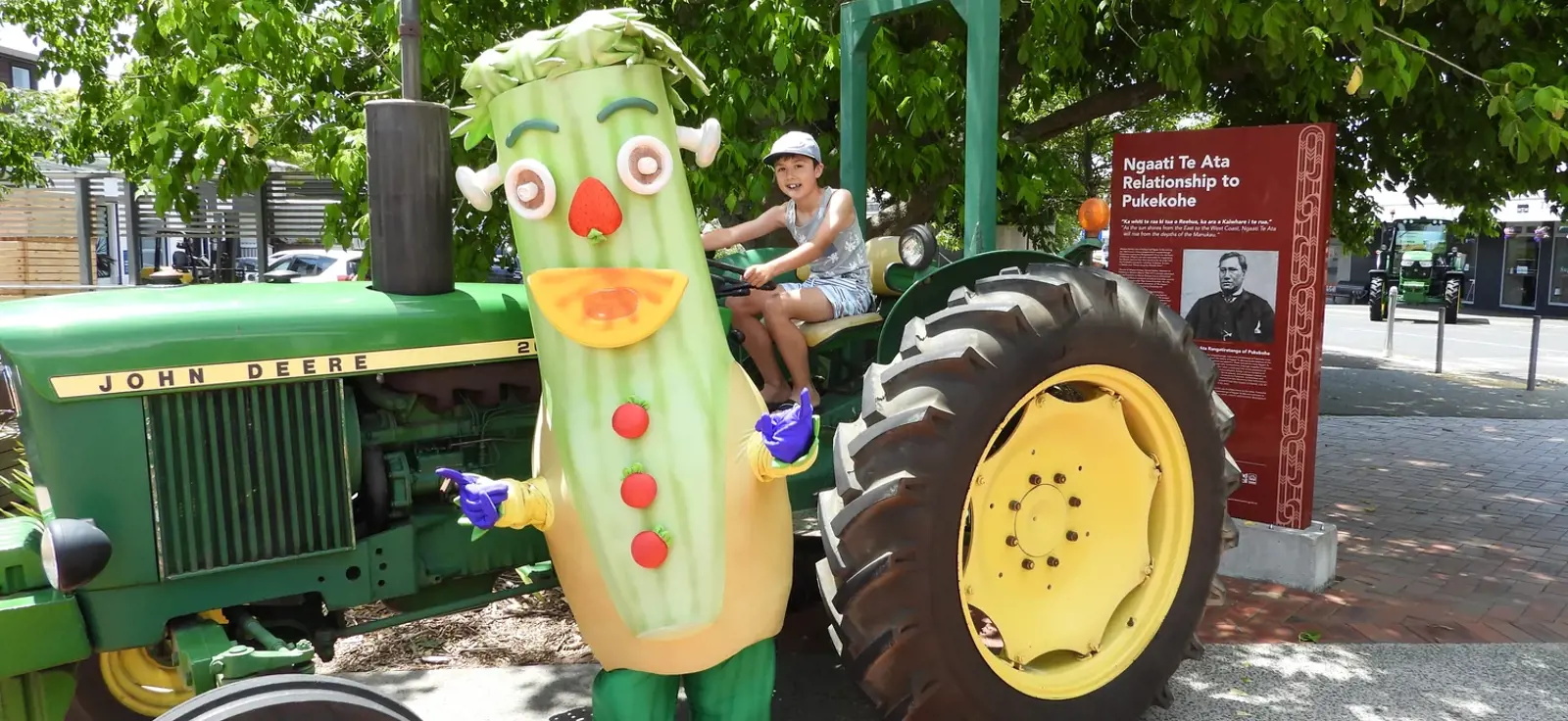 Families were entertained by live acts and bands while soaking up the mouth-watering aromas from food trucks and stalls.
The way to a community's heart is through a shared aroha of great kai and Panuku was proud to support Pukekohe Eats in bringing the Veggie Basket festival to Pukekohe.
The Pukekohe Eats stand gave eight main-street eateries the opportunities to show off their culinary talents through affordable street-fusion food, as part of the celebrations.
One of the biggest attractions on the day was the fresh vegetable baskets, sold by the Pukekohe Vegetable Growers Association, which raised over $1000 for Kaliedocare Inclusive Family Services.
"The Veggie Basket festival is a fantastic way to showcase Pukekohe's food culture and attract people locally within Franklin. It was great to see Panuku in partnership with local restaurants bringing their dishes to the table"

Franklin Local Board Member


Logan Sooler
For Panuku and Pukekohe Eats this is only the start of many local food festivities to come for the town centre.
In the words of Abbey Glas, the dedicated festival co-ordinator "It's just great to see so many kids are loving the day's events, and everyone is coming together as one big family in the celebration of fresh kai!"