Green light for Henderson
connection
05 July 2022
Our Wai Horotiu Henderson Connection (formerly Oratia Shared Path) project has taken a big step forward.
The Henderson-Massey Local Board has now endorsed the concept design, paving the way for the next stage of the design process.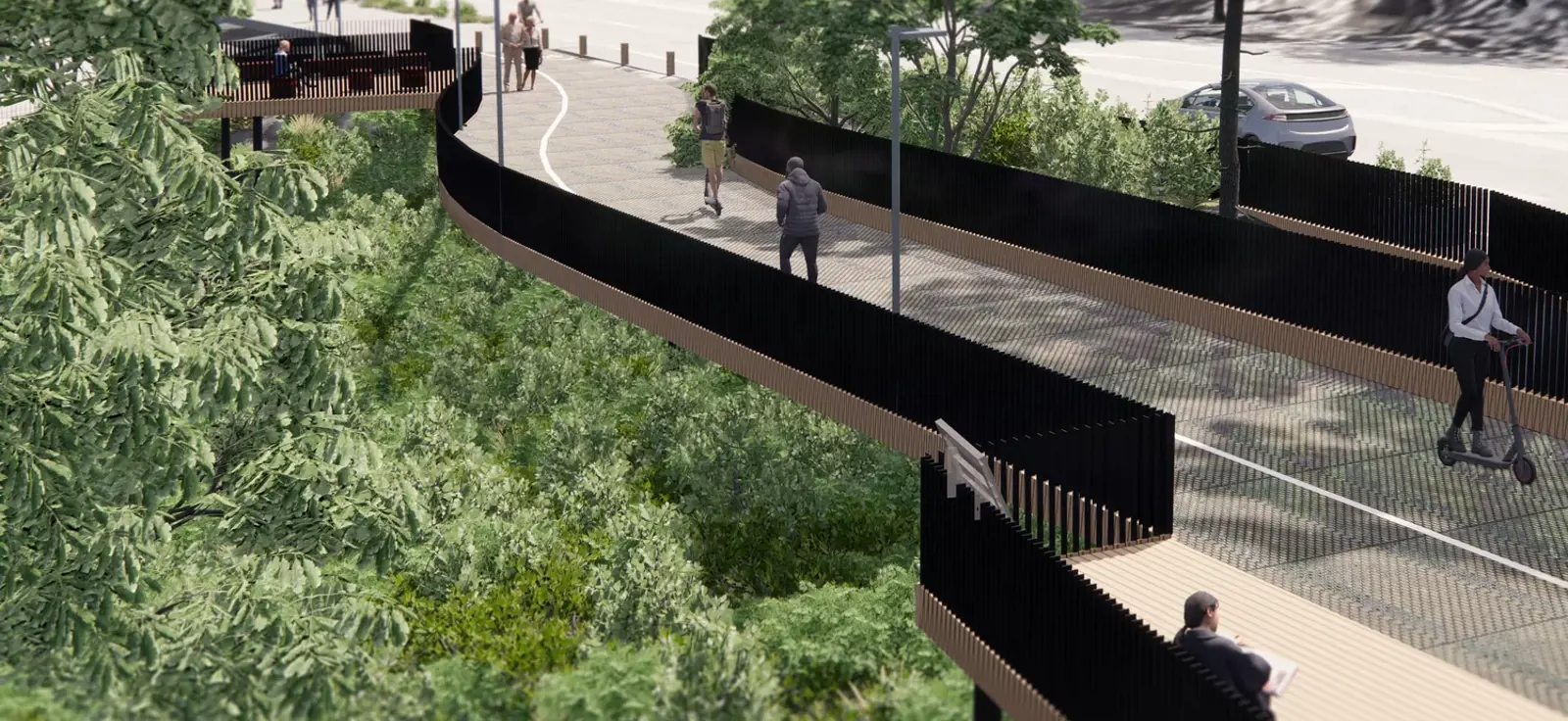 The design connects the current gap in walking and cycle paths between Tui Glen Reserve (behind Westwave) and Vitasovich Avenue, along Edmonton Road. It will now move into developed design phase, taking it to resource consent level.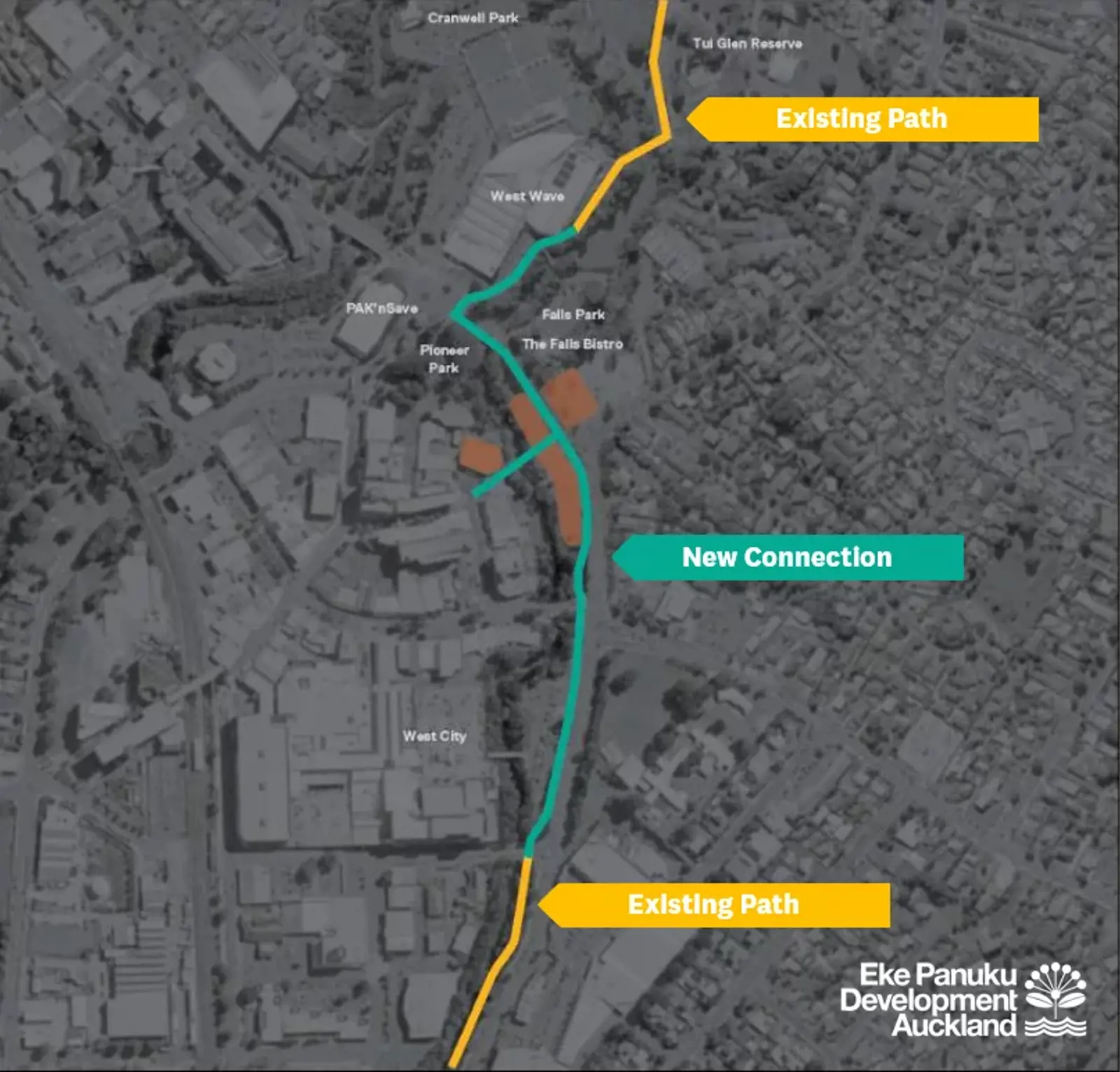 Henderson-Massey Local Board Chair Vanessa Neeson said: "This shows the importance of good-quality planning for the future. While this project will likely be delivered in stages due to funding and logistical challenges, knowing that it is in place to be delivered, and that we can work towards this goal is very important.
"With existing and planned housing developments in Henderson already in the pipeline, having a coherent plan for helping people to get around Henderson town centre is a must.
"While the current infrastructure has served us well over the years, this plan will help us move into the future with a clear direction and well thought out approaches to the growth of the area.
"This stretch of Edmonton Road is already one of the busiest routes in Henderson, being a primary route to the North-Western Motorway, meaning cyclists and pedestrians have limited choice to move through the area safely, and must navigate various busy intersections and other challenges before they can get to Tui Glen, which connects to the North-Western Cycleway.
"Enabling this part of the route to connect safely into Tui Glen is sensible and will minimise impact on the road corridor.
"This is a well thought out first step to plan for the future of a bright, vibrant Henderson, and we are looking forward to seeing plans develop from here."
Once further refinement and feasibility investigations have been undertaken, we'll engage with the local community on the design.
For more information on our mahi in Henderson, visit www.ekepanuku.co.nz/henderson