Have your say on Henderson Valley
Road
05 December 2019
We are undertaking consultation on our proposal to enhance Henderson Valley Road to create a safer and more connected area between the town centre, Opanuku stream and Corban Estate Arts Centre.
Our proposal includes under-grounding powerlines, adding new footpaths, protected cycle paths and more than 20 new trees along the street, plus new pedestrian crossings – all actions designed to make this section of road safer to cross.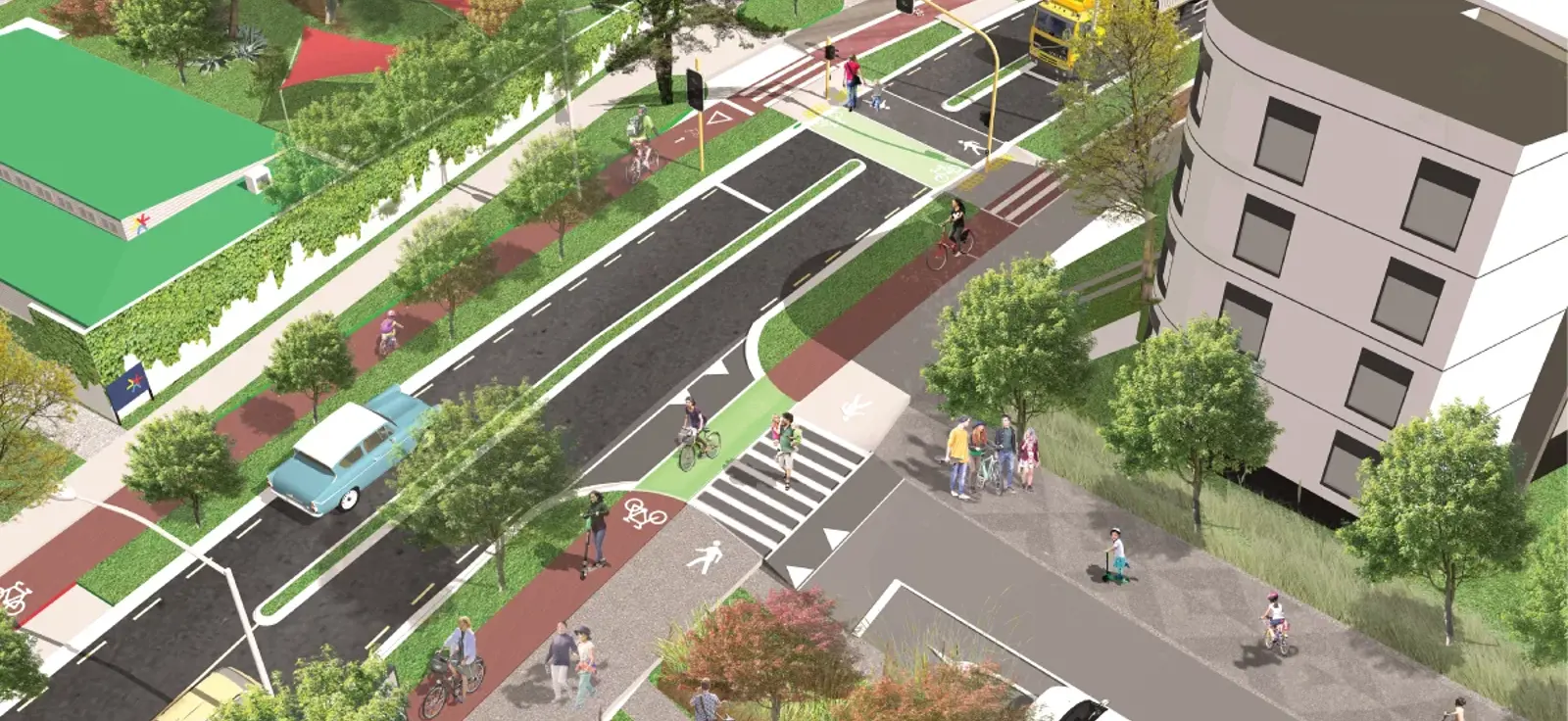 We want to know what you think of our proposal by using our online tool Social Pinpoint. We're looking for feedback from the people who know best, the local community on:
likes and dislikes about the concept plans
views on the cycling path and pedestrian crossings
travel habits on Henderson Valley Road
any ideas and suggestions you might have to help us make sure the designs are fit for purpose and reflect your needs
You can use our map based too to drag and drop comments on the map to tell us what you like, or don't like or you can view other people's comments and give them a thumbs up or thumbs down.
Visit our Social Pinpoint to give your feedback.
We're also running some drop-in sessions so you can come along and have a chat with our team to learn more and give your feedback.
These are being held:
Friday 6 December, 12pm to 2pm, Henderson Civic Council Chambers, L2, 6 Henderson Valley Rd, Henderson
Saturday 7 Dec 2019 11.30am to 1.30pm, West Wave Pool and Leisure, 20 Alderman Drive, Henderson
Saturday 14 Dec 2019, 2pm to 4pm, Opanuku Reserve carpark, 1a Henderson Valley Rd, Henderson