Henderson closer to world-leading
sustainable design
29 August 2018
Henderson's future as an 'urban eco-centre' has received a boost with five high-calibre teams shortlisted in a global design competition to re-develop two car parks into housing.
Last year, two Henderson sites – the Falls and Alderman car parks – were nominated for Reinventing Cities, an international contest to inspire world-leading sustainable design.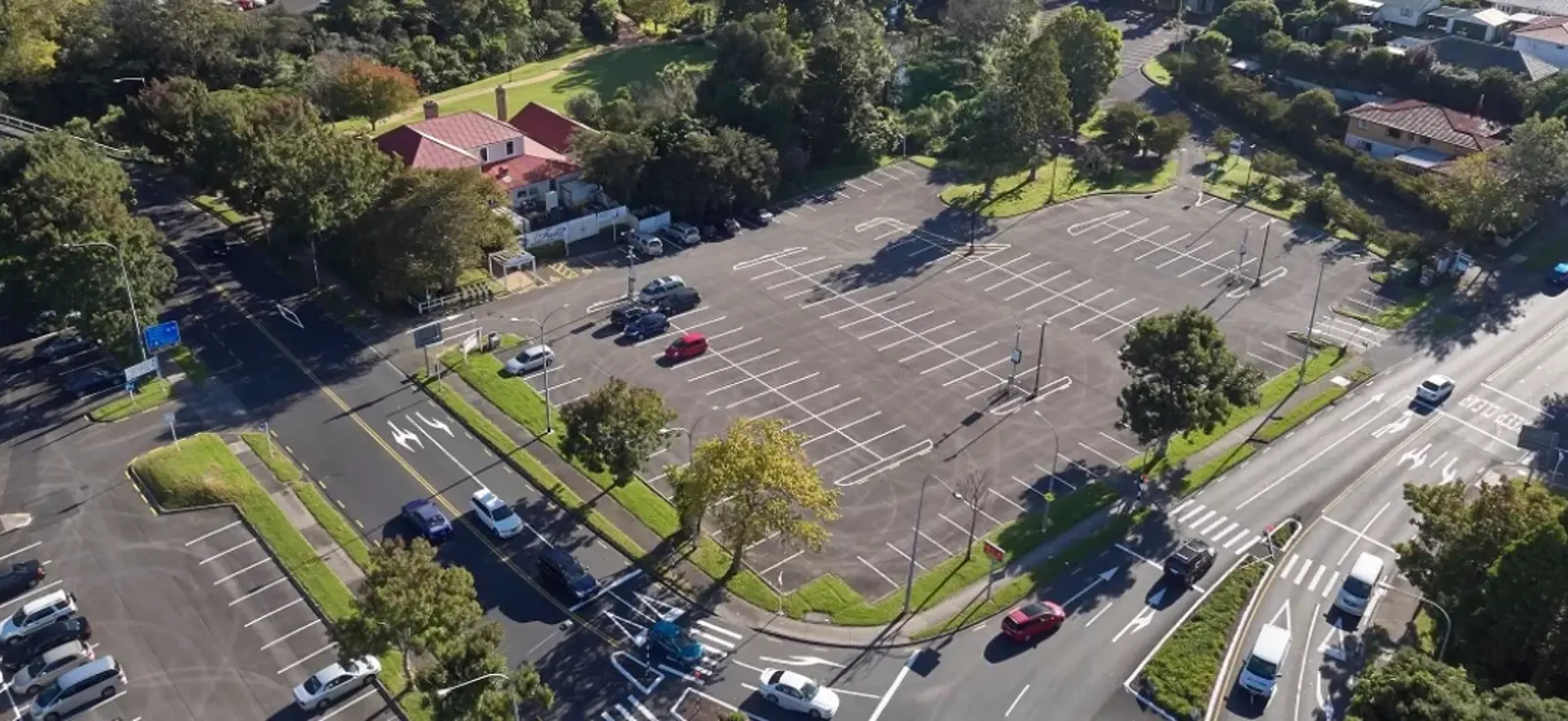 Reinventing Cities is run by C40, a group of cities around the world working together on climate change.

The sites were chosen as Auckland's nominees, with the Reinventing Cities criteria for innovative low-carbon design also being a perfect fit with the long-held development vision for Henderson as an 'urban eco-centre'. Around 13 bids were received across both sites. After a robust screening and selection process, five successful design teams have now been selected to progress to the next round.

These teams will be invited to respond to the Request for Proposal that gets underway in late September. The teams are:
Te Tira Ngakaunui – led by Ockham Development with Cheshire Architects and Jakob Macfarlane Architects (Paris)
Taupae Commons – led by Australian-based Central Element and Nicolas Laisne Architectes
Te Kopua – led by Province Developments with Sills van Bohemen Architects
Tiriwa Collective – led by international design collective AHHA Studio
Falls Collaboration – led by Isthmus Group
The Falls and Alderman car parks are neighbouring sites in Henderson, divided by Edmonton Road. The Alderman site borders the Oratia Stream with a proposed cycle route along one edge. The larger Falls car park is next to the historic Falls Hotel.
Both sites have been identified for future residential development as part of plans to revitalise Henderson. As prominent 'gateway' sites, they have the potential to make a strong visual statement about Henderson's vision and identity. Waitakere Ward Councillor and Chair of the Environment and Community Committee, Penny Hulse says it's an exciting step towards realising Henderson's future. "It's great to see such a strong response from the global design community', says Hulse.
'These are five compelling visions for Henderson, all with sustainability front and centre. As the competition moves into a more detailed phase, it will be exciting to see how these visions evolve. The urban eco-centre strategy puts families and the environment at the very heart of how Henderson is developed.
"Reinventing Cities is a great opportunity to capture world-leading expertise to create resilient, future-focused neighbourhoods that will be wonderful places to live."

Chair of the Environment and Community Committee


Penny Hulse
Under the Reinventing Cities rules, bidding teams had to respond to ten challenges central to sustainable precincts – including solutions for energy, water, waste, movement, ecology and greener lifestyles. The RFP stage will launch on 30 September and close in February 2019.