How many native birds can
you spot?
13 May 2020
Can you spot the difference between a pīwakawaka and a tauhou?
When was the last time you saw a tūī? Next time you're on a walk in your neighbourhood or local park, try and see how many native birds you can see.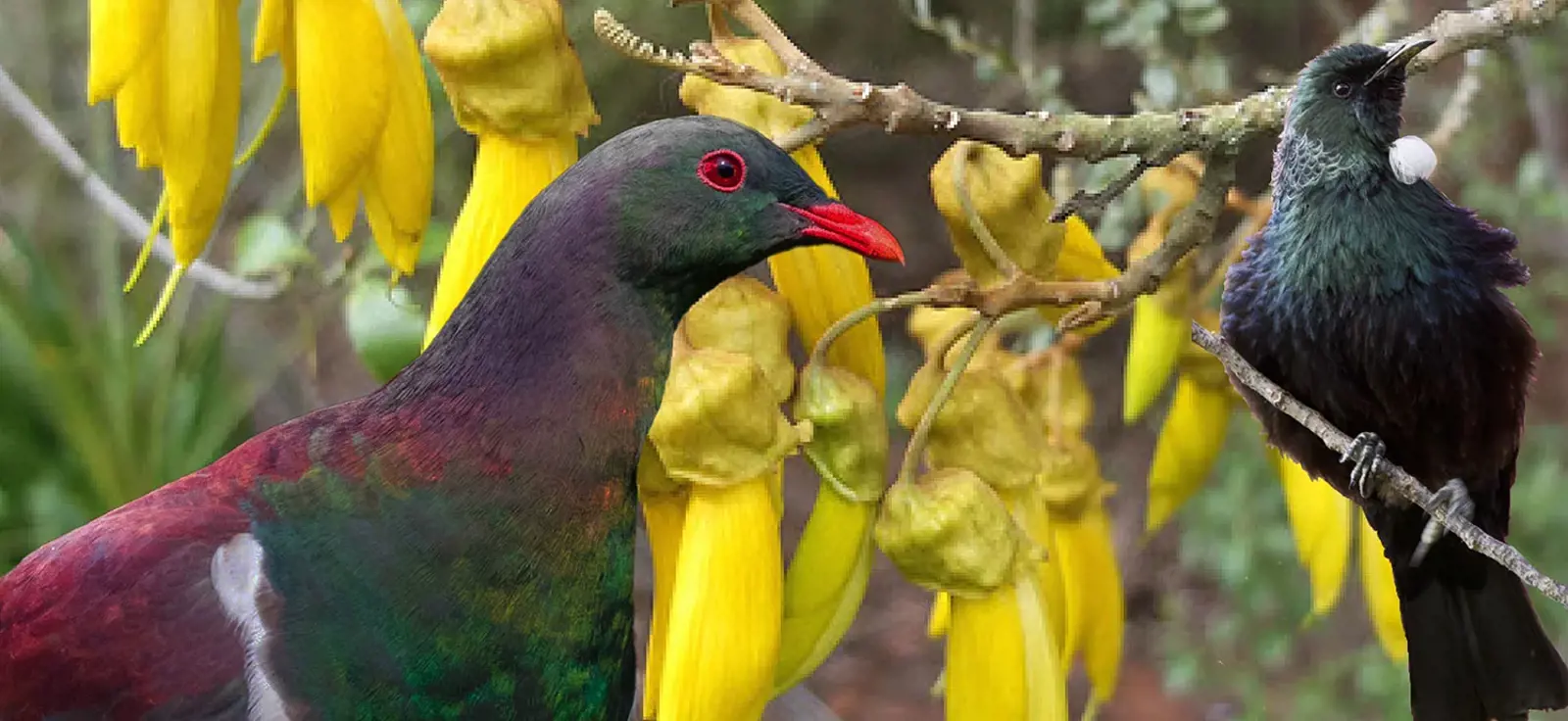 Ensuring native birds continue to thrive in urban centres is a really important part of the regeneration work we do. Earlier this year, we were particularly excited to find dotterel nesting out at Hobsonville Point near a work site (we made sure we took extra precautions to keep them safe).
In addition, since the restoration began at Jessie Tonar Scout Reserve in Northcote, an increasing variety of birds have been observed at the reserve including tūī, kererū, kōtare and Tauhau as well as a kaka - the first to be seen in the area in more than 30 years.
To celebrate native birds thriving in Auckland, we've created a fun, easy challenge for kids, including the most popular birds. Download and print out the attachments and take it with you on your next walk.