Hundreds turn up for the Te Puhinui 'Big Clean'
2021
20 May 2021
Local whanau, community groups and businesses came out in force to participate in the 'Te Puhinui Clean Up Day' earlier this month.
An army of reflector-jacket wearing volunteers gathered at the Auckland Botanic Gardens in Totara Heights on a crisp Saturday morning with one goal.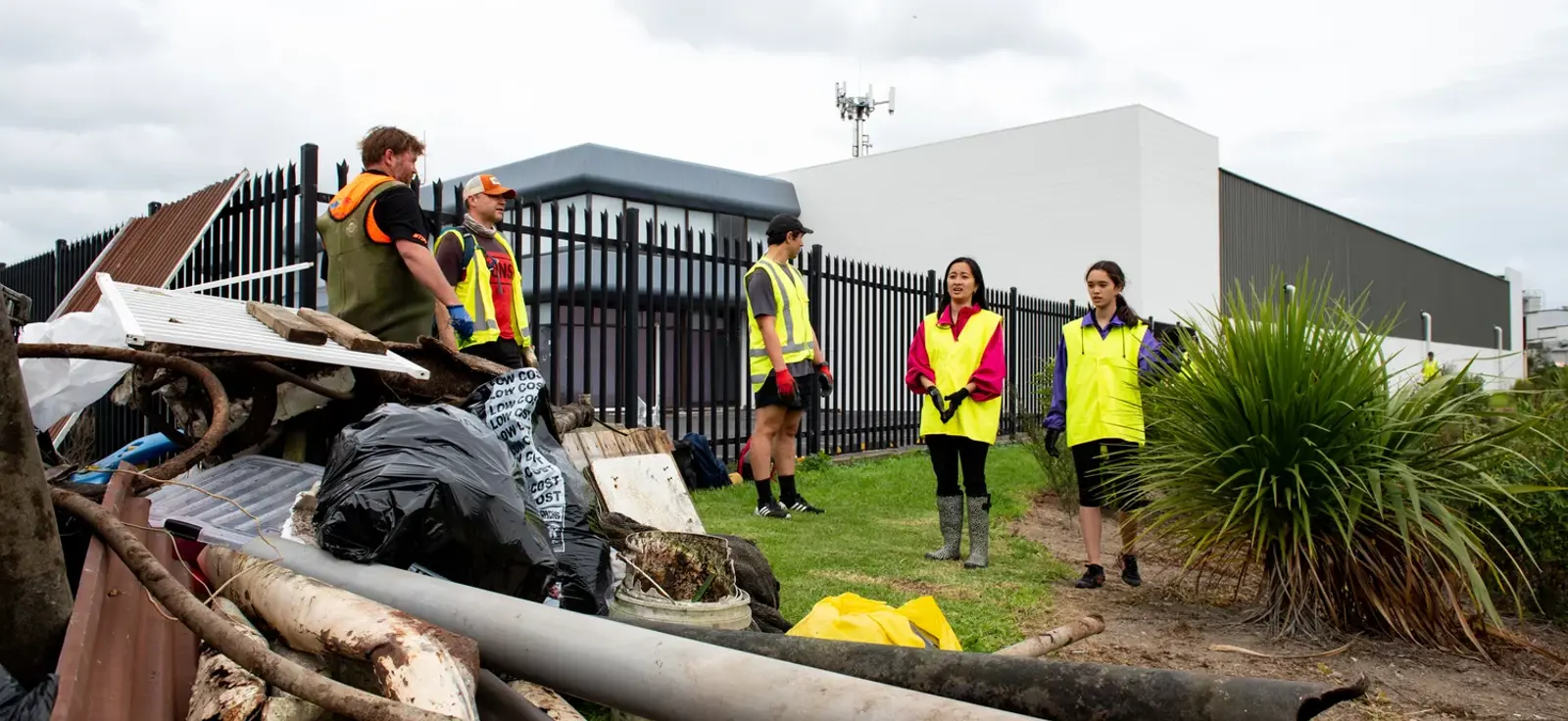 That goal was to practice tiakitanga (guardianship) of the Puhinui Stream and collect as much rubbish as possible from this urban awa (stream) in two hours.
With hundreds of active volunteers, an incredible amount of rubbish was cleared from this vulnerable stream across its entire length.
The Puhinui runs for 12km from its source in Totara park to the mouth of the Manukau Harbour and volunteers both young and old, cleared domestic and commercial waste that chokes the stream's natural flow.
Like many vulnerable waterways, the Puhinui was one of New Zealand's most polluted urban streams.
But with the ongoing hard work of local iwi and community groups such as Wai Care, The Beautification Trust, The Botanic Gardens and community members the Puhinui Stream was named 'most improved stream' at the NZ River Awards, in 2016.
Barbara Carney the event organiser for The Beautification Trust says:
"Clean up days like this are a huge success. We are truly grateful for everyone's hard mahi (work) as it plays an important part in protecting and restoring our local awa (water) for future generations."
Eke Panuku was proud to provide support for the clean-up with passionate staff participating and also hosting the activities for volunteers after the clean-up, through our southern place making team.
Leading the charge for the stream clean was Eke Panuku's Chief Executive David Rankin who says:
"Eke Panuku's plan is to revitalise the Puhinui stream in collaboration with the wider council family, mana whenua and local communities. One of our key priorities is to realise the potential of the Puhinui Stream for both environmental regeneration and the development of healthy neighbourhoods."
The scale of 'Te Puhinui Big Clean' as a community event was reflected by the 23 buses used to transport volunteers to stream clean locations. The shear amount of rubbish collected by the team at City Care after the event was staggering. As a major event supporter, City Care collected and processed all the event rubbish free of charge and in the spirit of community conservation it was a massive contribution to the day's success."