Join The Kitchen Project for a
helping of success
11 January 2019
Budding food entrepreneurs with a hunger to succeed are being sought to join The Kitchen Project
– an initiative that looks to help emerging foodies take their business to the next level.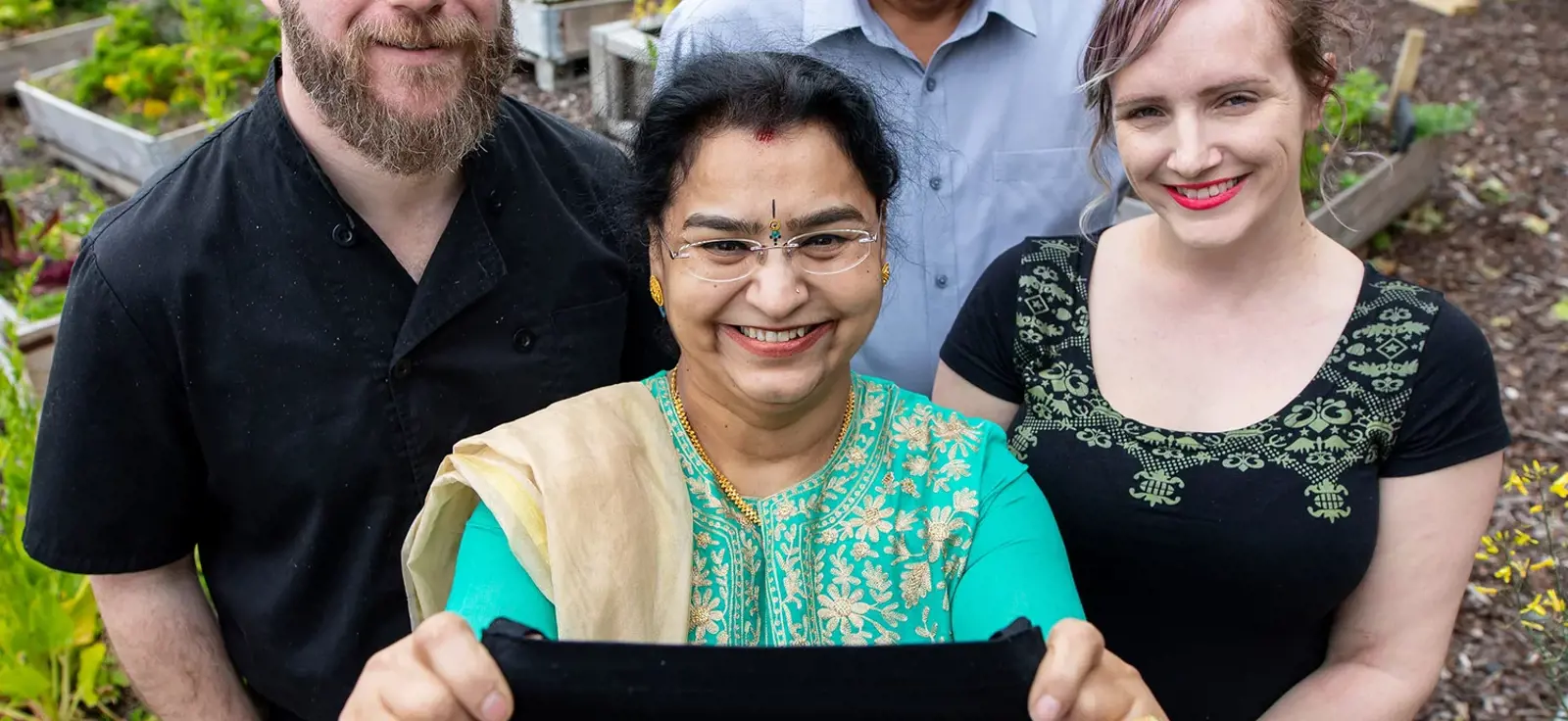 Since launching in March 2018, eight food entrepreneurs have been welcomed onto the programme, which teaches candidates business smarts and helps prepare them for the food industry. Of those, five have successfully graduated and emerged to sell their products at 11 markets as well as online and in stores across Auckland. The remaining three are currently in the midst of the 26-week course. Panuku Development Auckland Commercial Place Operations Manager Connie Clarkson says spaces have now opened up for new candidates ready to take a leap of faith with their culinary idea.
"The Kitchen Project is on a mission to enhance Auckland's foodscape by supporting the development of food and beverage with a focus on culture, healthy food and sustainable business practices," says Connie. "Every candidate who's taken part in The Kitchen Project so far has set the bar high in terms of showing how much progress can be made by joining it. We're looking for more people like them with the same thirst to succeed and whose food also tastes great."
Applications are open until 8 February 2019. Based in Henderson, The Kitchen Project offers participants access to affordable kitchen space and classroom style sessions designed to help them understand the nuts and bolts of running a business. Candidates are also matched with mentors with vast experience in the food and beverage industry to suit their specific business' needs.
Davide Caprara, owner of Italian preserve start-up Luna Pura says: "Taking part in The Kitchen Project has been an incredible experience. It gives the participants all the tools they need to establish a food company, develop it and bring it to success."
Yvette Brooks, owner of Mexican-inspired salsa business The Red Hot Kiwi Company, says the programme has been an amazing opportunity. "The gratitude I feel towards the organisers, mentors and tutors – and amount of knowledge that has been shared with us throughout this process – blows my mind," says Yvette. "It's been a lot to grasp and master in a short space of time, but I've been given such a great head-start."
The Kitchen Project is inspired by La Cocina in San Francisco – one of the most successful kitchen incubators in the USA – and is a cross-collaboration led by Panuku Development Auckland between Henderson-Massey Local Board, Ateed, Healthy Families Manukau, Manurewa-Papakura and Healthy Families Waitakere.