Kākano gallery given an extended
lease
01 August 2019
The Kākano Pop-Up Gallery at the Falls car park in Henderson will stay a while longer with Panuku extending its lease until at least November 2019.
Run by Kākano Youth Arts Collective, the pop-up gallery gives young artists a way to showcase their work to the Henderson community.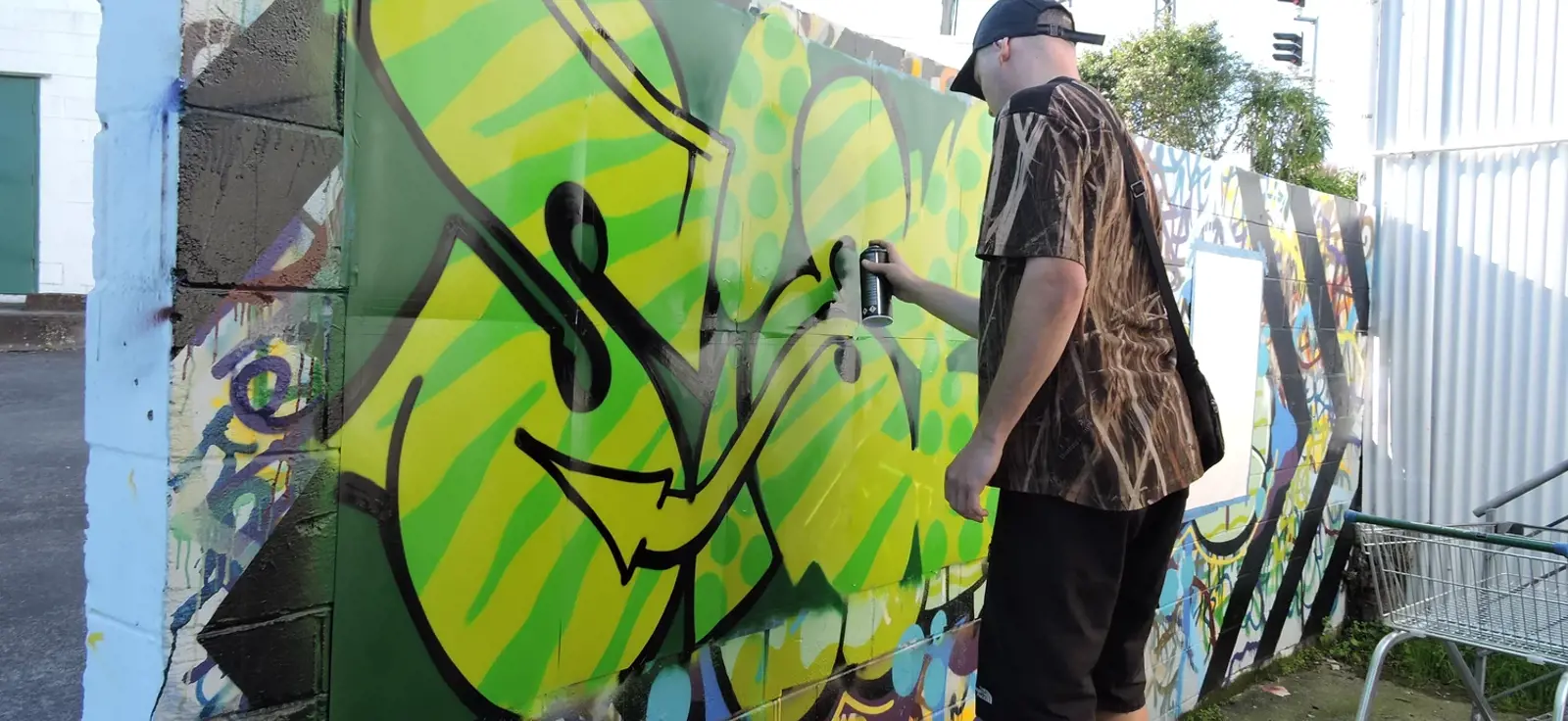 The collective was established in 2013 and provides a way for youth to channel their creative energy into community projects while refining their skills in painting, sculpture, carving, drawing and street art.
Tory Whiting, one of Kākano's young artists, has also been appointed coordinator of the pop-up gallery.
Tory has been a member of Kākano since 2013 and has created many artworks to date. He works with spray paint and has contributed to some of Kākano's colourful murals around the streets of Henderson.
Kākano's Creative Director Mandy Patmore is delighted with the success of the pop-up gallery and Tory's promotion to coordinator.
"What started as an outlet for our young artists to channel their energy creatively has evolved into much more. We're now able to teach them about the business side of the industry by showing them how to run a gallery themselves," says Mandy.
"The community support has been incredible. Every week there are new artworks going up in the gallery for sale and they're flying out the door just as fast."
The pop-up gallery is part of the long-term urban regeneration of the Henderson town centre.
It's open Friday to Sunday, 10am-3pm. You can find it in the Falls car park, located at 14 Edmonton Road, Henderson, alongside the EcoMatters Bike Hub.
To find out more about Kākano's activities, visit their Facebook page