Let's talk about the future of Old Papatoetoe
together
20 August 2021
At Eke Panuku (a council-controlled organisation), we deliver urban regeneration throughout Tāmaki Makaurau / Auckland.
Sign up for your online community session here or call us on 0800 PANUKU SOUTH with your feedback. All ideas are welcome!
We're excited to introduce the Old Papatoetoe Masterplan, and are keen to discuss it with you via our online community feedback sessions.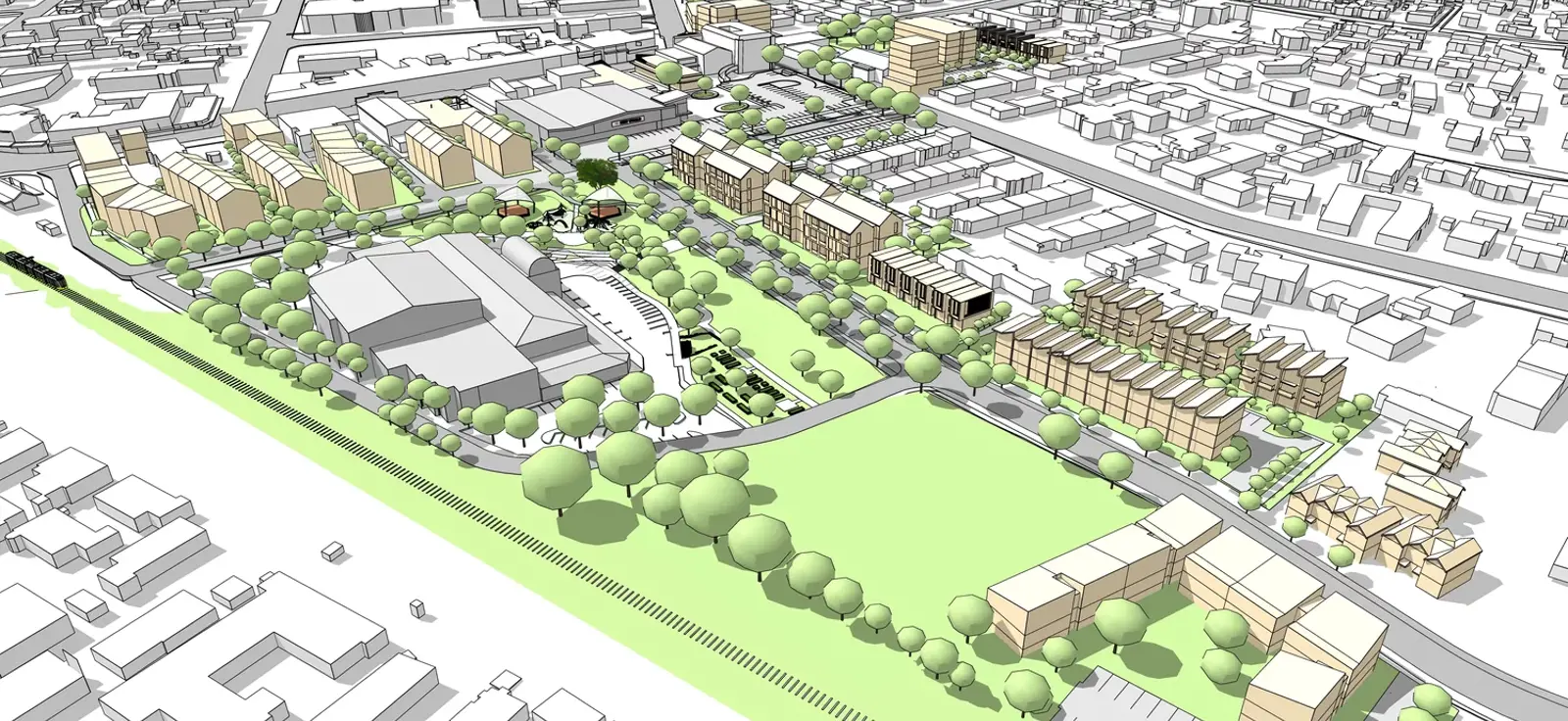 We've been working on future-proofing Old Papatoetoe since the start of 2017, and having made a few key development moves already, we're now ready to firm up our masterplan.
Keep reading to find out more information on our plan, then give us your feedback and ideas in one of two ways.
You can tell us what you'd like to see in your Old Papatoetoe at our online community feedback sessions. Book yourself into a session here.
The community feedback sessions will be taking place online on:
Tuesday 17 August: 1pm-2:30pm and 3pm-4:30pm
Thursday 19 August: 1pm-2.30pm
Monday 23 August: 3pm-4:30pm
Wednesday 25 August: 7pm-8:30pm
Friday 27 August: 10:30am-12pm
Wednesday 1 September: 6:30pm-8pm (Samoan)
Thursday 2 September: 10:30am-12pm (Tongan) and 5:30pm-7pm (Hindi & Punjabi)
Friday 3 September: 3pm-4:30pm (Māori) and 5:30pm-7pm (Hindi & Punjabi)
The focus of these workshops is on coming up with ideas for how future development in Old Papatoetoe can:
Improve green spaces
Create play & gathering spaces
Strengthen community services
Celebrate the area's cultural & historic identity
We'll start with an overview of the masterplan for context and then discuss these themes in small group discussions, with space for sharing and questions as a whole group in-between each.
This workshop will not be covering issues around parking, roading or transport. If you have feedback or concerns around any of these issues, the best way to contact us is on the free phone 0800 PANUKU SOUTH (0800 726858 76884) where you can leave a voice message which will come directly to us.
All the feedback received will be compiled into a report and used to help us fine-tune and finish off our masterplan.
Green spaces
A recent report has shown that Papatoetoe lacks enough green spaces to gather, meet, relax and play. We've decided that Stadium Reserve, the green space by the Allan Brewster Leisure Centre, should be improved to better serve the Old Papatoetoe community.
We are proposing to repurpose the current bowling green, which is on council land, into a new green space that can be used by everyone. Be sure to attend one of our community feedback sessions to let us know how you'd like this space to be used. Ideas include:
Community-oriented activities.
Spaces to play light / informal sports and exercise.
Opportunities to learn about growing your own food.
Somewhere to socialise with your friends and your dog.
A playground for ages 0-12 and all abilities.
We have also looked at providing a shared accessway to improve how people move around.
New homes
Over the next 10 years, we plan to bring at least 260 new, warm, dry, sustainable homes to Old Papatoetoe, meaning that around 500 people will be able to live in the area. This will in turn boost local business.
St George's Lanes (our Old Papatoetoe flagship site) will see up to 133 housing units built, and will also bring new shops to the main street. We've ensured that this part of Old Papatoetoe will make getting around easier, while also reflecting the area's rich heritage.
Bringing more people in to the town centre will help make it a safer place, with people nearby at any time of day.
Connecting the town centre
We know that some motorists like to use Tavern Lane as a crafty shortcut, which causes traffic congestion where there should be none. As such, we're working with Auckland Transport to address this issue.
To ease congestion at the St George Street / Shirley Road intersection, we will be closing the traffic connection to St George Street from Tavern Lane (which is technically not a road, but a driveway). Walking and cycling access will be kept open.
Also proposed is an extension of Cambridge Terrace to meet Stadium Lane. This will streamline travel between Puhinui Road and the town centre by making it easier to walk and cycle though.
Meanwhile, the freshly-reopened Puhinui Station provides fast, frequent and easy connections to the city centre and the airport. This new station will shorten the travel time to 10 minutes to the airport, 23 minutes to Manukau, and around 30 minutes to Auckland City.
A possible Community Hub
As part of the project, there is an opportunity to create a new community hub, which could combine the existing library and other community services in one central location.
The town hall and chambers buildings have a lot of history in the community and we have done some thinking about whether the unique history of these buildings and their central location could provide an exciting combination for a future community hub.
We are wanting to hear your feedback on whether you support the community hub idea, where it could be located and what you would like to see included.
Tell us your ideas for Old Papatoetoe
We want to know your big ideas (or small ones), so that we can ensure we are achieving the best outcomes for Old Papatoetoe. Sign up for your online community session here or call us on 0800 PANUKU SOUTH with your feedback. All ideas are welcome!
Old Papatoetoe Masterplan information