Much-loved holiday park in Takapuna
upgrade
16 May 2019
The Takapuna Beach Holiday Park will receive a staged upgrade to reflect the nostalgia of a traditional Kiwi beachside holiday,
following the selection of a preferred operator by Panuku Development Auckland.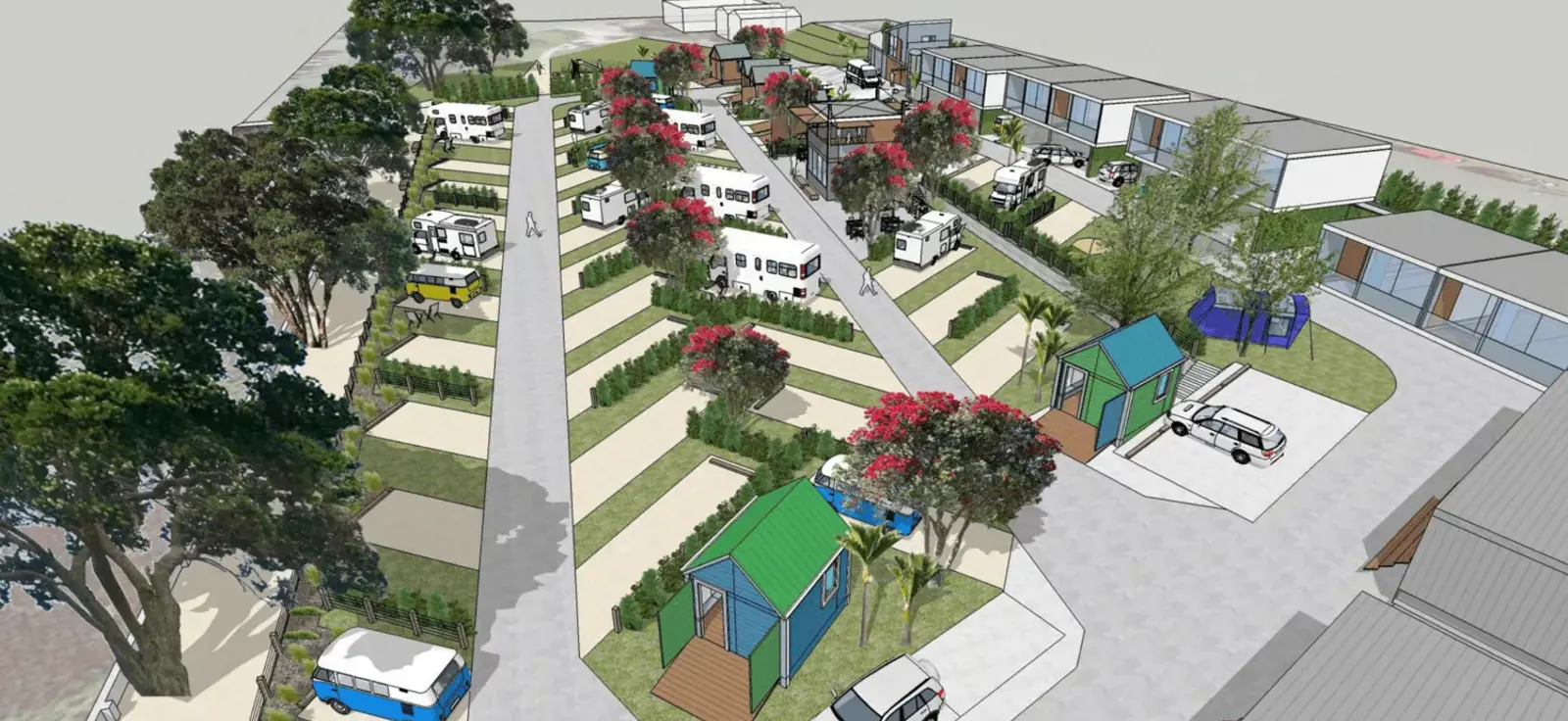 The proposed owner/operators are Steve and Jeanette Edwards. The Edwards have a long family history of running holiday parks, dating back to the early 1970s when Jeanette's parents ran a holiday park in Northland.
The couple also own and run TOP 10 Holiday Parks in Queenstown, Nelson, Fox Glacier and Motueka. For the lease to be granted to the Edwards it must be approved by the Devonport-Takapuna Local Board, which will be tabled at the upcoming meeting on 21 May, 2019.
Panuku Portfolio Management Director Ian Wheeler says the holiday park is well-known and much loved by the Takapuna community - sitting on one of Auckland's most spectacular sites with extensive views to Rangitoto.
"Steve and Jeanette's vision is for a place that brings both Aucklanders and visitors to Takapuna. The proposed design reimagines the campground in a modern way that will make it an asset for the community for the next 30 years."
The holiday park will offer quality accommodation with a beach feel that's perfect for holidaymakers and those visiting Auckland for events or to see family and friends. The design will include a central communal area with kitchen and dining facilities, as well as three satellite bathrooms.
Energy efficiency and recycling technology will be incorporated wherever possible. The design will also include reflections on ancient Māori history and the unique geology of the area.
Jeanette says: "We're delighted to have the opportunity to request kaitiakitanga (guardianship) of this precious site for the Takapuna community.
"We have watched this park from a distance for many years. It has a beautiful and unique location and we look forward to creating lifelong memories for our guests."
If the Edward's proposal is approved by the local board, it is expected that the new campground will be completed by 2022.
The site will largely remain open for business during a staged upgrade but will close briefly for major construction over winter 2020.