Native birdlife returns to
D'Oyly Reserve
10 October 2019
The restoration of a natural stream and native planting at D'Oyly Reserve has resulted in an unprecedented return of birdlife to the greenway in Stanmore Bay.​​
Last year a natural stream that had been redirected into an underground pipe was brought back above the ground in a process known as daylighting.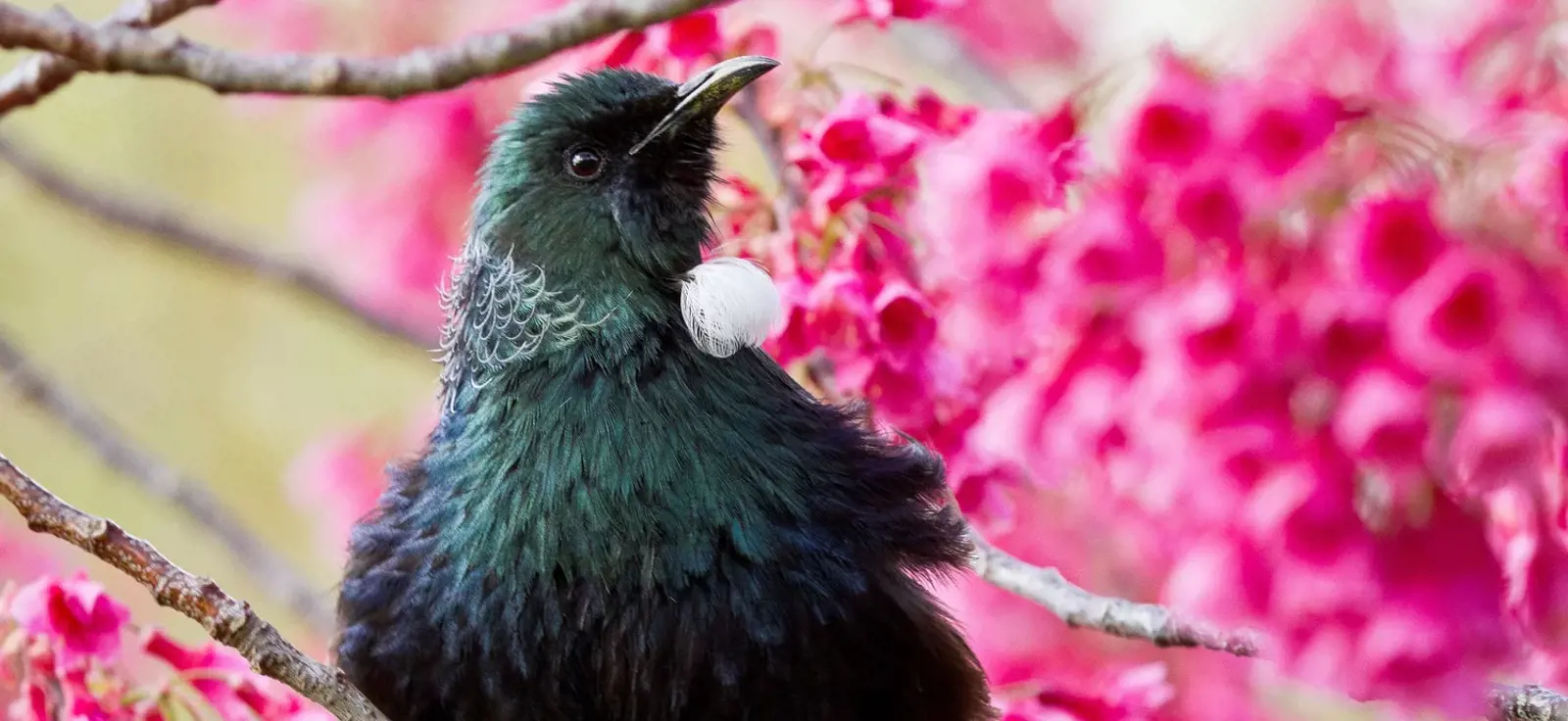 The project was a collaborative effort between Panuku Development Auckland and Auckland Council's Healthy Waters.
Previously, the stream at D'Oyly Reserve was buried and the area converted into a lawned public space. During this time, drainage issues were frequent and the reserve was typically underused.
Daylighting the stream created an immediate catchment for rainwater which vastly improved the drainage issues. This process was reinforced by the replanting of native trees and smaller plants, like kowharawhara, which naturally helps to prevent soil erosion.
Walkways, rest stops, seating areas and a small playground have turned an otherwise underutilised space into an inviting public greenway for residents, but the native plants have brought back some of the flightier locals too.
Neighbours and maintenance workers have noted the return of tui, korimako (bellbirds) and piwakawaka (fantails) in increasing numbers, reviving a once-diminished dawn chorus at the reserve.
Native trees and plants like kowhai and harakeke (flax) provide critical food and shelter for the much-loved birdlife of New Zealand, and initiatives like this allow them to return to urban and suburban parts of Auckland.
Allan Young, Director of Development at Panuku has been thrilled with the success in the greenway.
"We couldn't have asked for a better outcome with the D'Oyly Reserve daylighting project. The re-establishment of a beautiful and practical waterway with a thriving local ecosystem is a testament to the work of everyone who came together, from multiple organisations, to make this happen."
Funding for the greenway project was obtained, in part, from the development of a formerly council-owned site at 20 Link Crescent, where Panuku is working with McConnell Property to build sixty new homes, alongside a small wetland reserve and playground.