New homes and heritage for
New Lynn
20 January 2022
New Lynn site sale ensures preservation of heritage features while providing much-needed homes
We're delighted to announce that we've both secured a part of New Lynn's rich history and enabled the development of new homes for the neighbourhood. This comes after the successful sale (on behalf of Auckland Council) of 18 Totara Avenue, New Lynn to Kāinga Ora – Homes and Communities for a mixed-used development.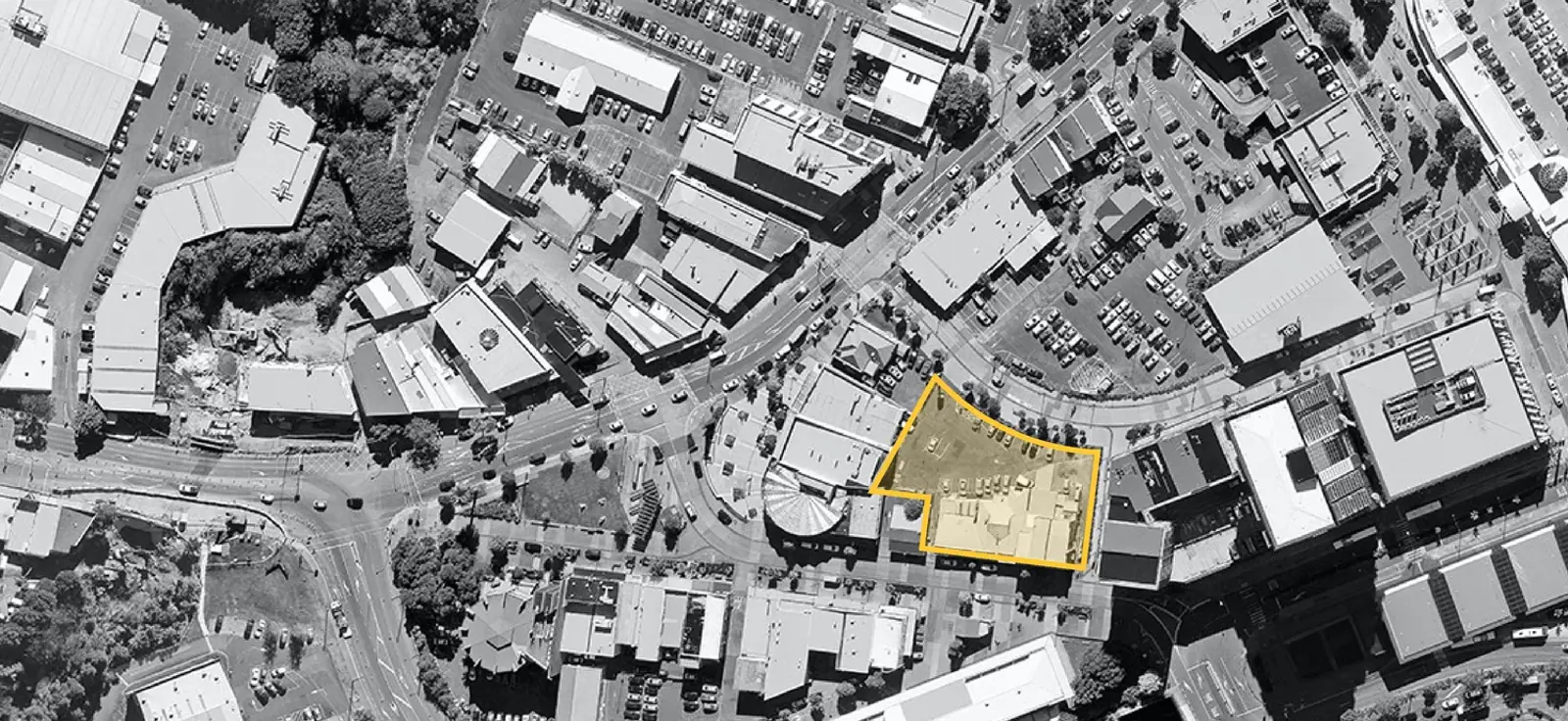 The 2000m2 site has been of local interest for many years given the heritage status of the Oag's Building located on the property. As part of the development agreement with Kāinga Ora, the façade of the Oag's Building will be retained, forming part of the frontage of a proposed state-of-the-art, nine-storey, mixed-use building. Once complete, the development could include approximately 80 homes on the upper levels and commercial space on the ground floor, with a target completion date of mid to late 2025.
Marian Webb, our general manager of Assets & Delivery, welcomed the sale, which will provide much-needed additional housing in the New Lynn Merchant Quarter:
"The New Lynn Urban Plan recognises this area as a key site for positive and progressive change, reflected by the considerable range of housing options already being built in this key transport hub.
"As an urban regeneration agency, we are delighted to have secured a great development partner who will not only bring more housing options to this area but understands the importance of preserving the iconic building façade and maintaining this important piece of history for future generations to come," she says.
Kāinga Ora – Homes and Communities General Manager Construction and Innovation Patrick Dougherty says the residences will offer local permanent housing options, helping to address the public housing register:
"The development will provide modern, warm and dry homes, with easy access to community amenities and walk-able public transport connections to all of Auckland. More importantly, it will offer a base for residents to pursue jobs or study locally, allowing them the option to live, work and contribute to the thriving New Lynn community."

Kāinga Ora – Homes and Communities General Manager Construction and Innovation


Patrick Dougherty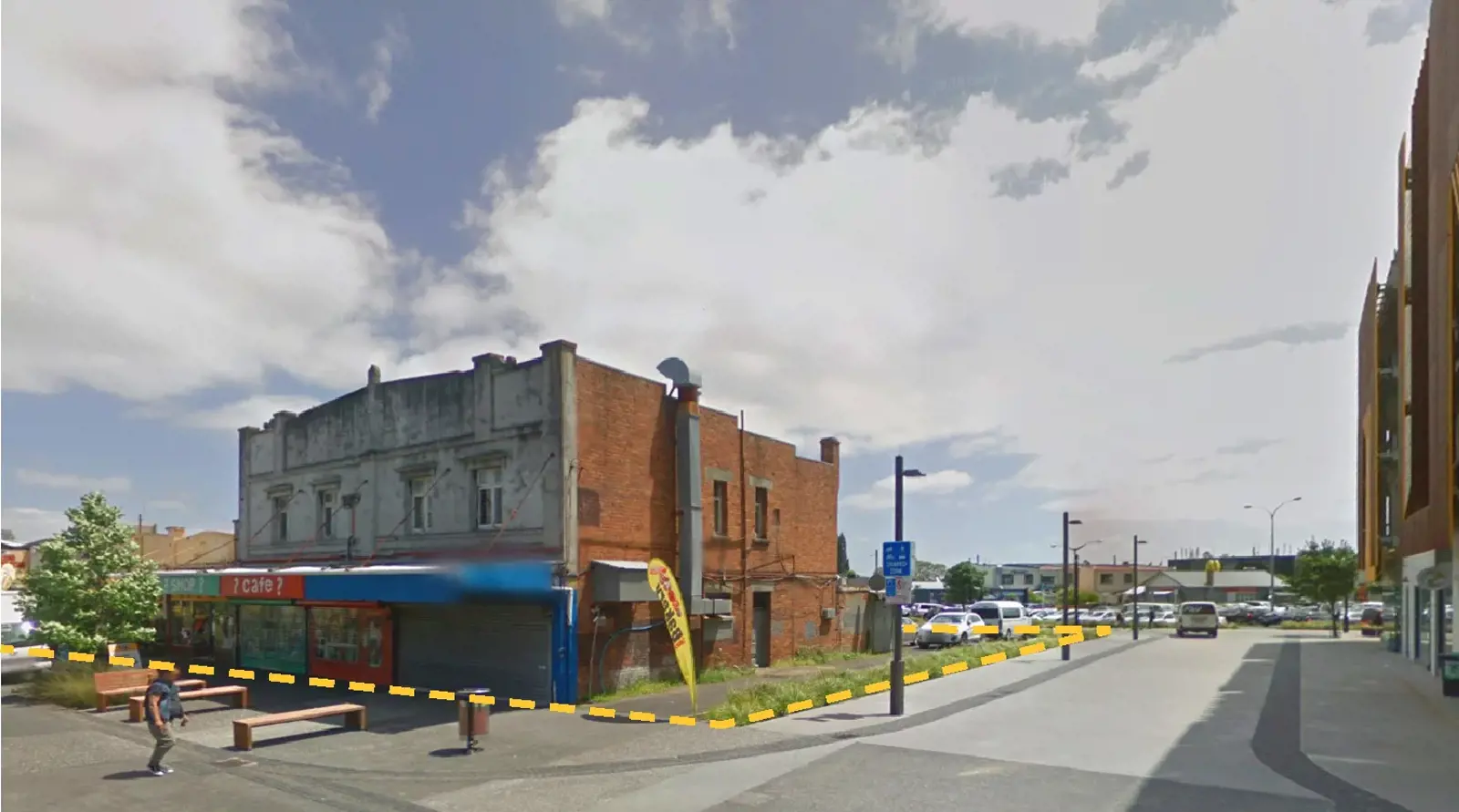 Whau Ward Councillor Tracy Mulholland says that she is pleased at the news:
"This has been a long time coming, with lots of work behind the scenes by many people to help get this moving to achieve an agreement that now will progress unlike previous negotiations. So, I, along with many others in the community, are delighted to have reached this point.
"It's a fantastic location in central New Lynn that is close to the transport hub, shops, cafes and other amenities. It's a good outcome not only for the people who will come to make this their home, but also in retaining the historical elements of the original building, a part of the history of the area will be preserved," she says.
This Kāinga Ora mixed-use development will be constructed in accordance with key design requirements and outcomes.
The heritage scheduled Oag's Building façade is to be incorporated in the redevelopment of the site.
Architectural design and façade materials will be high-quality and reflect the character of adjoining building and the New Lynn Urban Plan (2010).
All building will have a defined entry with preference given to Totara Avenue.
The development must follow a continuous building-line to the back of the public footpath.
The Oag's Building located on site was built in 1925 (an Auckland Council Historic Heritage Places Category B building, and is included in the sale). It was named after local draper John Innes Oag, is of historical and community significance, and will undergo remedial works and continued maintenance. This revitalisation work will clearly show the Oag's Building as a separate entity to the future residential homes once the development is complete.