New Northcote homes for older
Aucklanders
07 July 2022
Northcote
News
Development
A project collaboration between Eke Panuku, Kāinga Ora and Haumaru Housing will see 52 new, one-bedroom rental homes for older people built in Northcote.
The building will be located at 27-31 Greenslade Crescent, next to Greenslade Reserve.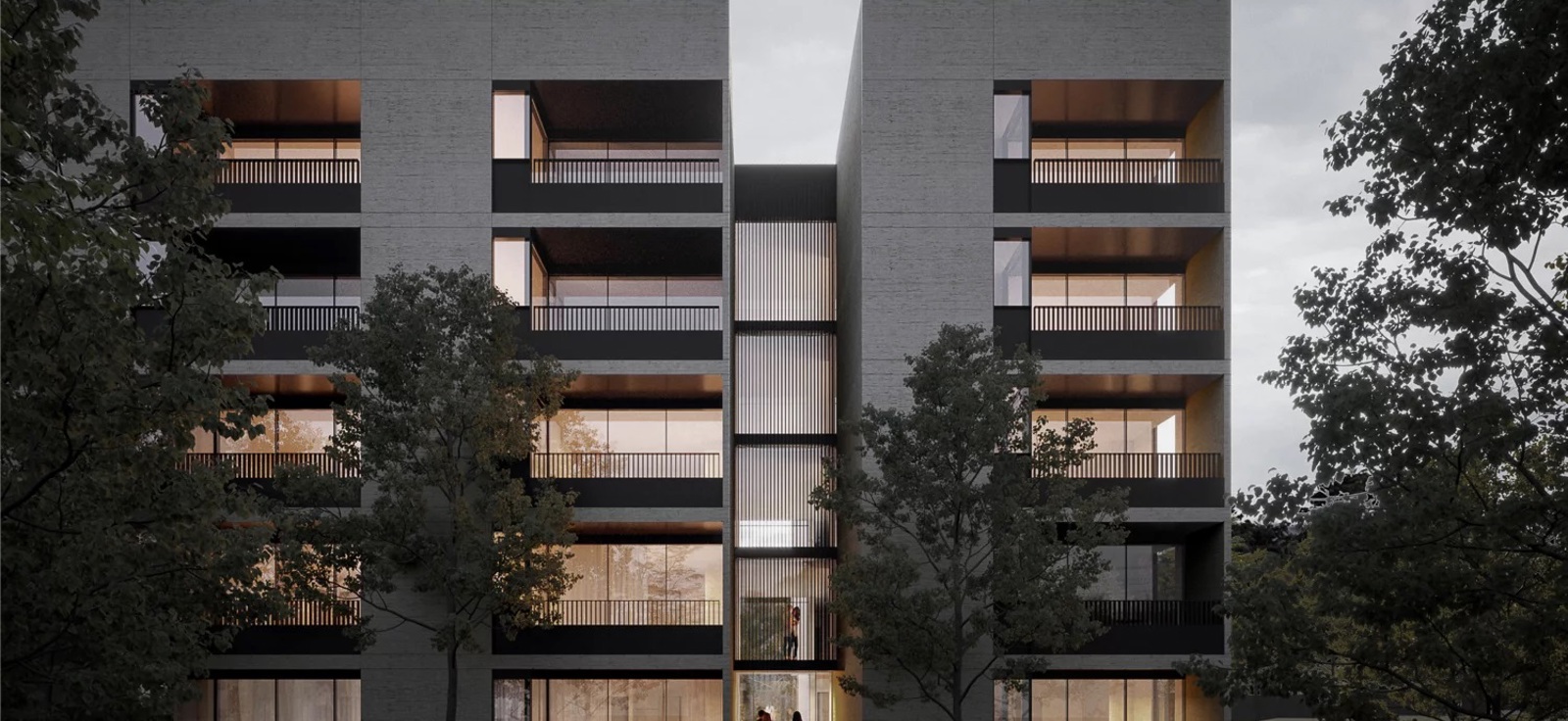 "This is a terrific step towards providing more homes to older Aucklanders who need them..."

General Manager Construction and Innovation at Kāinga Ora


Patrick Dougherty
An Auckland Council-owned site in Northcote will be redeveloped to deliver more housing for older Aucklanders.
27-31 Greenslade Crescent, near Greenslade Reserve and Countdown Northcote, is set to become the latest spot to provide much-needed homes for older people. With a growing population of people over the age of 65, Tāmaki Makaurau needs more affordable rental housing for seniors. Auckland Council has agreed to lease this land to Kāinga Ora – Homes and Communities for a five-storey apartment building to replace the current 12 units with 52 new, accessible, one-bedroom homes for older people.
The homes will be warm and dry, purpose-built to meet the needs of older tenants and enhanced by a minimum Homestar 6 build rating. On the ground floor, tenants will enjoy a shared common room, an outdoor patio area, a service room, a secure area for mobility scooters and a main lobby, with access to two lifts servicing the upper floors. The apartments will be wheelchair-accessible and include wet area bathrooms.
Auckland Council's North Shore Ward Councillor and Planning Committee Chair Chris Darby said: "The Greenslade homes will provide modern affordable rental homes for our older residents, homes that are warm, dry, well ventilated and well-designed. Housing for older people is a vital part of the overall Northcote development mix. This project signals council's commitment to providing housing options for older people and increases the council portfolio of affordable rental homes.
The future of Northcote is looking bright; with the planned upgrade of the town centre, with new community hub, more homes and the beautiful Te Ara Awataha ecological greenway all adding to its vibrancy."
The location in Northcote is ideal for older people. Auckland Council's North Shore Ward Councillor Richard Hills said "This is a great location for this type of housing. As well as a town centre within walkable distance there is a bus stop nearby with frequent services to Takapuna, and along the northern busway to the city centre, which will allow people who live here to get around easily. The additional facilities specifically focused on the needs of older residents will ensure a high quality of life for our kaumātua."
This project is a collaboration between Eke Panuku, on behalf of Auckland Council, which owns the land, Kāinga Ora, which will construct the homes, and community housing provider Haumaru Housing, which will provide tenancy and asset management services.
Haumaru Housing Chair Dr. Kay Hawk said: "We're excited to work in partnership with Kāinga Ora to grow our portfolio of new, purpose-built housing for older people. This development will go some way to providing much-needed safe, long-term tenancies for the rising numbers of seniors who need affordable rentals, and all tenants will qualify for the Income Related Rent Subsidy."
The development will be right next door to Piringa Court, another village managed by Haumaru Housing, and the expansive green space of Greenslade Reserve. The reserve is currently being upgraded as part of Te Ara Awataha – Northcote's new greenway. While across the road, Eke Panuku is progressing plans to regenerate the town centre to meet the needs of the growing neighbourhood and community.
Eke Panuku Chief Executive David Rankin added: "We're proud to include this project in our ongoing work in Northcote. Not only will tenants have a wonderful, reinvigorated town centre nearby, but they'll also be living close to Te Ara Awataha – Northcote's new greenway network – with a shared walking and cycling path, planting and parks. We look forward to bringing these spaces to life for the Northcote community."
To make way for this new development, the vacant units will be demolished. Work on the new development will begin in early 2023.
Kāinga Ora will deliver the homes while Haumaru Housing will undertake the management of the tenancies and the building, with a lease/management agreement for an initial 25-year term signed between the two organisations. This is supported by a 25-year capacity funding agreement between Haumaru Housing and the Ministry of Housing and Urban Development.
Patrick Dougherty, General Manager Construction and Innovation at Kāinga Ora added: "This is a terrific step towards providing more homes to older Aucklanders who need them. We're currently in the process of finalising the building consent before we begin construction next year. Upon completion, we'll be handing over to Haumaru Housing for an initial management term of 25 years. No doubt the tenants of this high-quality development will know that they're in good hands, and on the doorstep of such an accessible community as well."