New plan for Northcote's
town centre
18 April 2019
Like the rest of Auckland, Northcote continues to welcome new residents.
To accommodate this growth Panuku Development Auckland, the city's regeneration agency, is moving forward with the urban renewal of the Northcote town centre.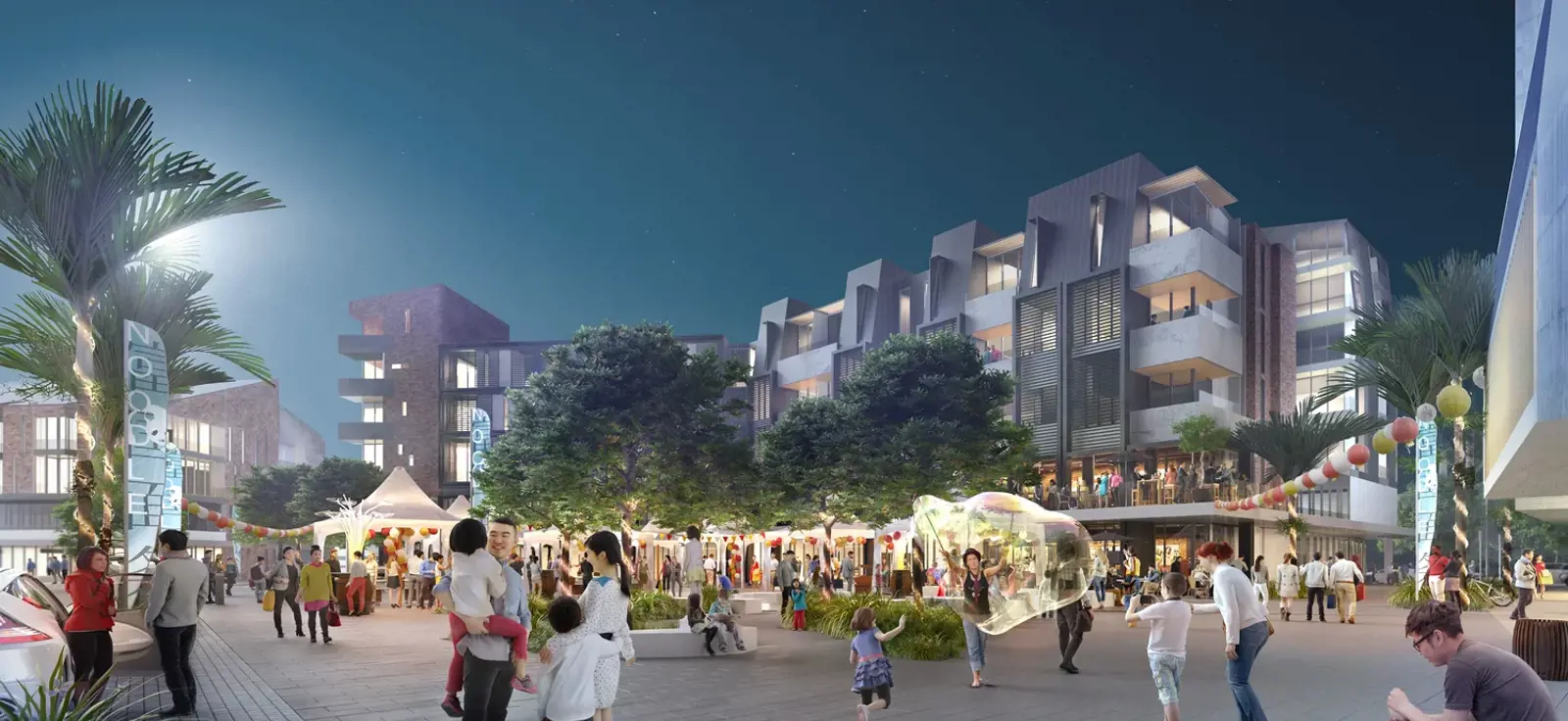 The newly released Northcote Town Centre Benchmark Masterplan shows how the town centre will be renewed. The new plan will offer the things that locals need including eateries, shops and public spaces while retaining a distinctly Northcote flavour.
Based on more than a decade of legacy planning and community input, the plan outlines how the development will make it easier for people to get around by bike, on foot and on public transport, while also providing sufficient car parking.
New public spaces including a sunny town square, a greenway linking existing and new green spaces and a community facility are also planned.
Construction is expected to start after September 2021 and the redevelopment will be phased over the next seven to 10 years so it will continue to be a place for people to shop, eat and meet.
Panuku project sponsor, Angelika Cutler, is excited about what is planned for Northcote.
"Northcote is a great spot. It's close to the city with fantastic North Shore beaches and great schools. With the new homes being built in the neighbourhood, we want to make sure the town centre is renewed to meet the needs of locals and to make the most of its fantastic location.
"The plan stays true to what we have heard from locals over several years of planning. People have told us they want better public space and a safer vibe in the town centre. At the same time we want to make sure we keep the things that people love such as the great dining and cultural experiences.
"Our aim is to bring out the best in Northcote so it continues to be a unique place where locals feel at home and visitors are welcomed."
Kaipātiki Local Board has given its endorsement for the plan, having worked closely with Panuku on the plan over a number of years. The board will continue to work collaboratively with Panuku as the project moves into the next phase to ensure the revitalised town centre best meets the needs of the local community.
"We are looking forward to Panuku building a town centre that embraces our uniqueness, our people and our environment, and becomes a place that even more people will love to visit," says Local Board Chair John Gillon.
"It's exciting knowing that very soon it will be even easier for people to visit Northcote, thanks to even more transport options opening up plus the creation of a greenway that will stretch from one end of the neighbourhood to the other.
"The new community building that is planned is especially promising. When built, we can see this new facility becoming the beating heart of Northcote, injecting life into the town centre and the surrounding neighbourhood."