New technology hub
confirmed for Manukau
14 March 2019
A new centre of excellence for MIT's trades and engineering schools that will be used by more than 1,200 students and deliver more high-value jobs to the community has been approved for Manukau.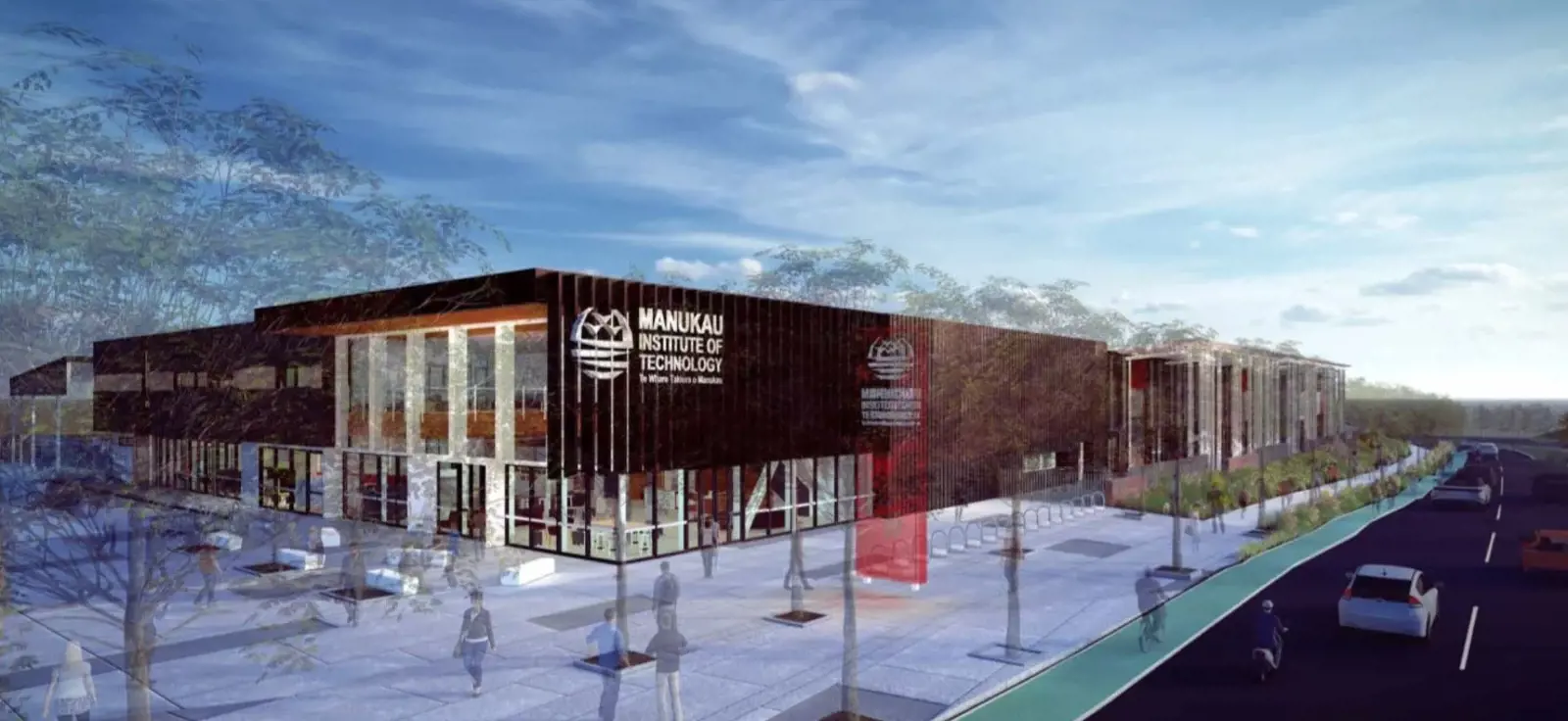 The 9000m2, modern, purpose-built Technology Hub will be created by Haydn & Rollett opposite the current MIT campus, bordered by Manukau Station Rd, Lambie Drive and Wiri Station Rd. Panuku Development Auckland facilitated the development as part of its regeneration of Manukau.
Haydn & Rollett will own the building and MIT will take up a thirty-year lease on the facility once it is completed.
Panuku Development Auckland Project Director Clive Fuhr says Panuku has worked closely with MIT and Haydn & Rollett to bring this transformational project in the heart of Manukau to fruition.
"We are thrilled that through this partnership Tech Park has been able to become a reality.
"This facility will not only bring benefits to those who live in South Auckland but will reinforce Manukau as a hub for learning and a place where people can live, work, learn and celebrate", he says.
Mayor Phil Goff has welcomed the announcement saying, "Creating a vibrant centre for technology, education and commerce will bring new opportunities to those living in South Auckland. Its position in the heart of Manukau will also reinforce council's plans to transform and regenerate this area.
"Manukau will benefit hugely from the new learning institutions, cultural centres and new houses planned for the area which bring jobs, homes and educational opportunities," says Mayor Goff.
Technology Park will bring all MIT's trades and engineering schools under the one roof, for the first time since it was founded nearly 50 years ago, including:
Building and civil construction
Engineering
Plumbing and gasfitting
Refrigeration
Electrical
Automotive
MIT is the country's largest provider of industry training for plumbing and is the biggest polytechnic provider for electrical training. It is also the only industry training provider for air conditioning and refrigeration technicians in New Zealand.
It is also a key educator in the mechanical and automotive trades and provider of the NZ Diploma of Engineering and Bachelor of Engineering Technology.
Construction is planned to start later this month and be completed by mid-2020.