Northcote's incoming
community hub
26 October 2021
Northcote
News
Urban regeneration
Northcote is one step closer to enjoying its new multi-purpose community hub
On 20 October, the Kaipātiki Local Board approved the preferred location for Northcote's new multi-purpose community hub within the proposed new town centre.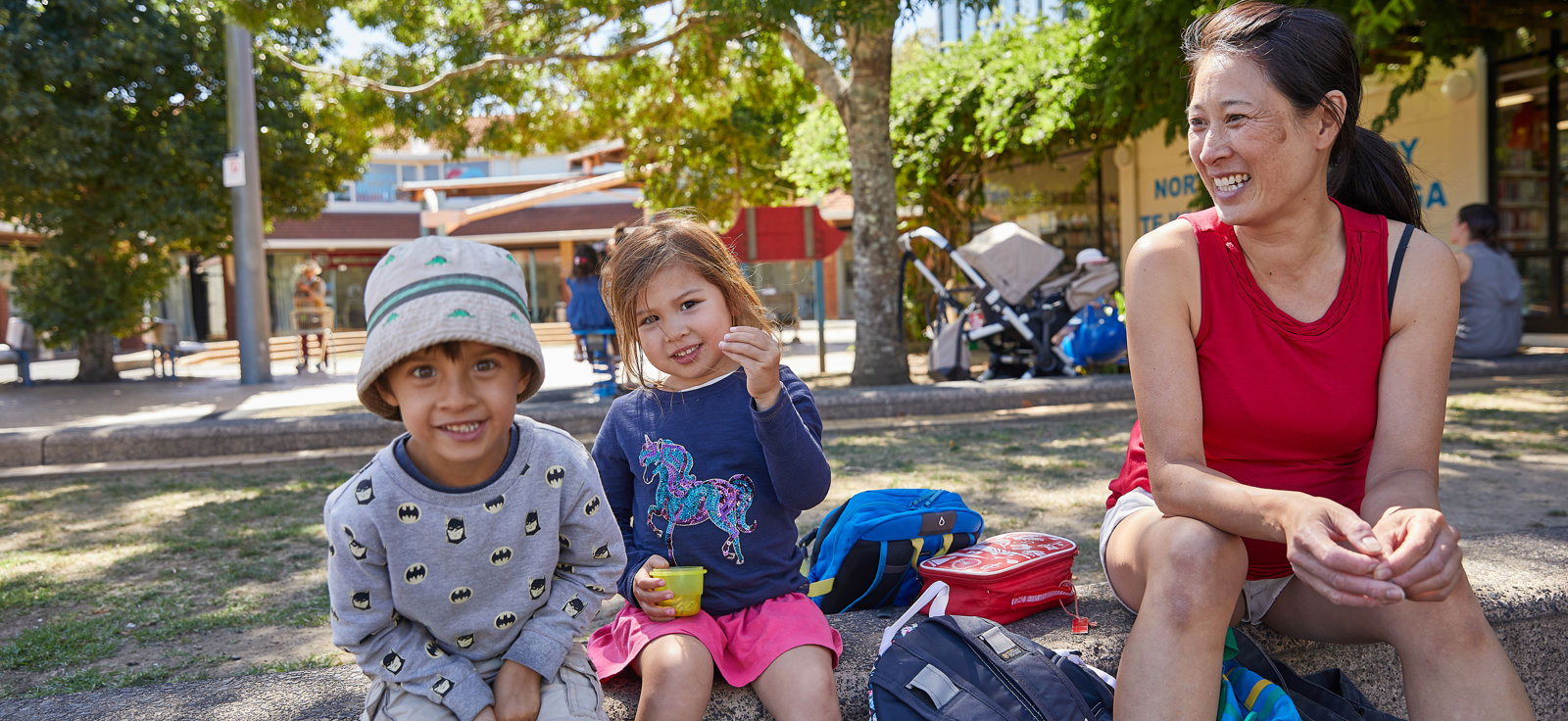 This location will see the refurbishment and extension of the Mitchell Building, which is currently home of the Northcote Library, into a new multi-purpose community hub in the area adjacent to Cadness Reserve. The facility will deliver the reinvigorated suburb's library and community services.
This multi-purpose community hub is a big part of our work in Northcote. Late last year, the council's Community Services team spoke with the community to find out what they'd like in a new, multi-purpose community hub as part of the revitalised Northcote town centre. This feedback was presented to the local board in September and can be viewed here (see Item 14).
We've used this feedback to plan where it could be located. Now, with the local board's approval, the Mitchell Building refurbishment and extension has been chosen due to its potential to create a strong community centre for Northcote. This quality will be enhanced by neighbouring Cadness Reserve and Te Ara Awataha, and made more accessible by the planned extension of Ernie Mays Street. This option will retain the heritage section of the library building, designed by architect David Mitchell and built in 1982.
"It feels fantastic to be so much closer to making Northcote's multi-purpose community hub a reality," enthused Kate Cumberpatch, our priority location director for the north of Tāmaki Makaurau.
"You have to think in months and years with developments as ambitious as this, and with the refurbishment and extension of the Mitchell Building now chosen as the location, we can begin the design work for this important community asset ahead of construction starting in approximately two years. We're looking forward to bringing to Northcote a new place to read, learn, relax, have fun and spend time with friends and whānau."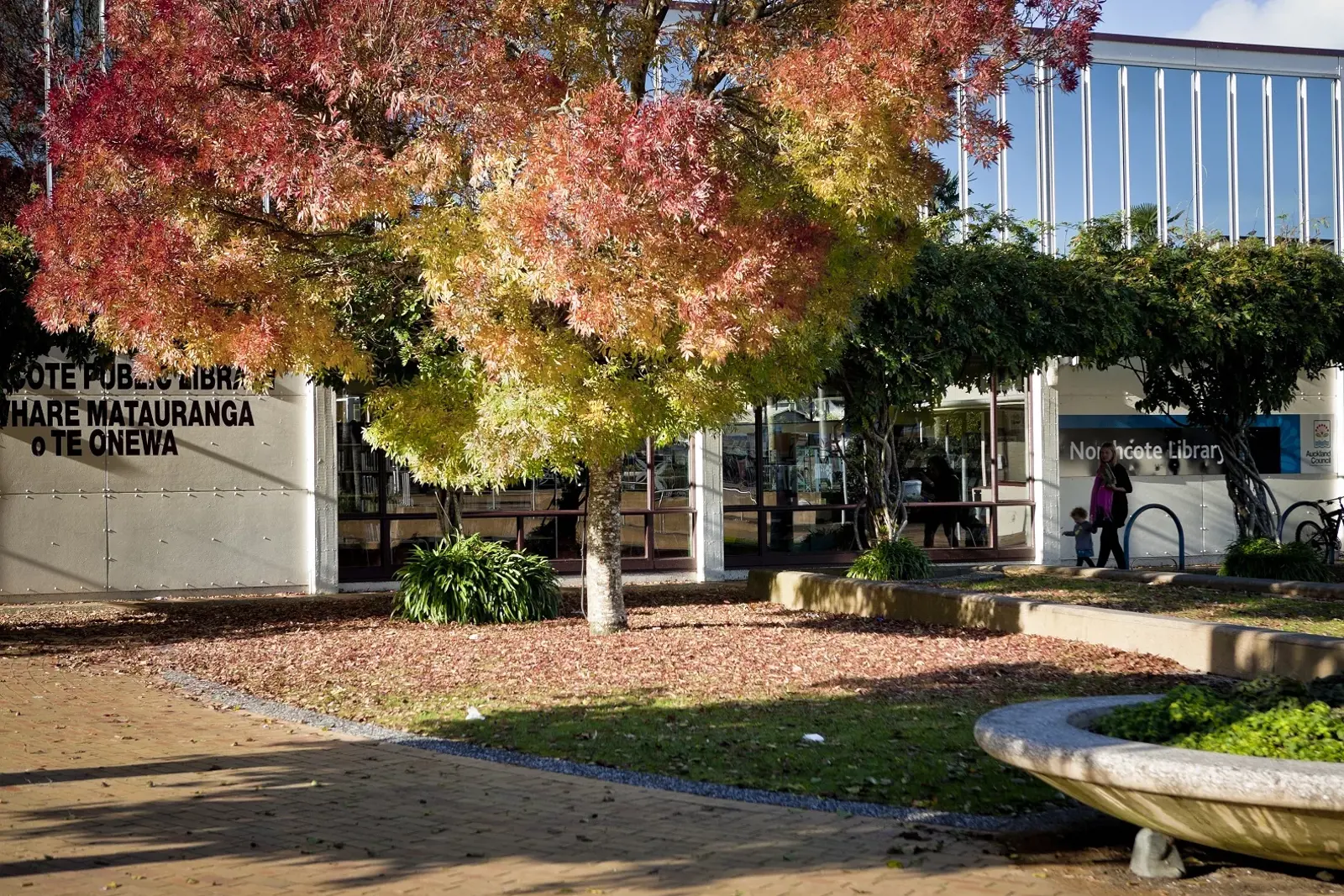 Auckland Council's Service and Asset Planning Specialist Kimberly Rees said: "The need for council community services is expected to rise as more housing is developed around the town centre of Northcote. Our research, informed by interactions with over 700 participants, provided insights into ways to deliver a new multi-purpose community hub and innovative and comprehensive services as part of the Northcote town centre redevelopment."
The next steps for the project will see us working with the local board to obtain input from the local community, along with mana whenua, on a design that suits the needs of Northcote locals.
Kaipātiki Local Board Deputy Chair and Unlock Northcote Liaison Danielle Grant said: "We are very pleased to confirm the location of the new community hub as incorporating the Mitchell Building. We are committed to working with local community groups to shape a design that will have a wide variety of offerings for those who live and work in Northcote. Working with the Northcote community is always a huge pleasure, and we're very excited to create a new space for people to enjoy."
About Unlock Northcote
Eke Panuku Development Auckland is leading the urban regeneration of Northcote on behalf of Auckland Council. Eke Panuku is working to renew the town centre so that it truly becomes the heart of the neighbourhood. The development of a multi-purpose community hub facility is a key strategic move of the urban renewal of Northcote town centre.